September is coming and the summer goes to an end. The Summer 2017 has become for MRSU more than ever before "fruitful" in the context of holding of the summer schools for foreign citizens. The Russian language summer school for 28 Italian students took place in July, the summer school for 13 Chinese seniors, the Geography summer school for 11 German students scholars of DAAD and the Russian summer school for 33 students from the different countries took place in August. Total 85 listeners! Very impressive result!
The solemn closing of the fourth of above the listed summer schools – "Modern Russian 2017" took place on August 25, 2017. The Closing was organized in a form of the fascinating concert made by the foreign students who recited poetry of the great Russian poets and sang the world famous Russian songs – first of all "Katyusha" and "Evenings situated near Moscow" in Russian and in languages of the students' countries.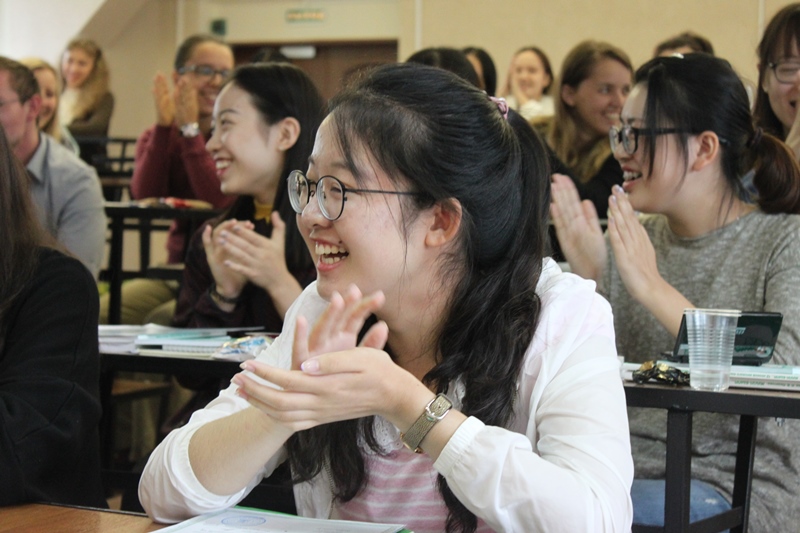 Applauding the actors
After the concert Dr. Elena Pevtsova, the Vice Rector for Research, together with Svetlana Tonsheva, the head of the international cooperation department, and the Russian language teachers have surrendered the certificates confirming the results of their training to the summer school participants.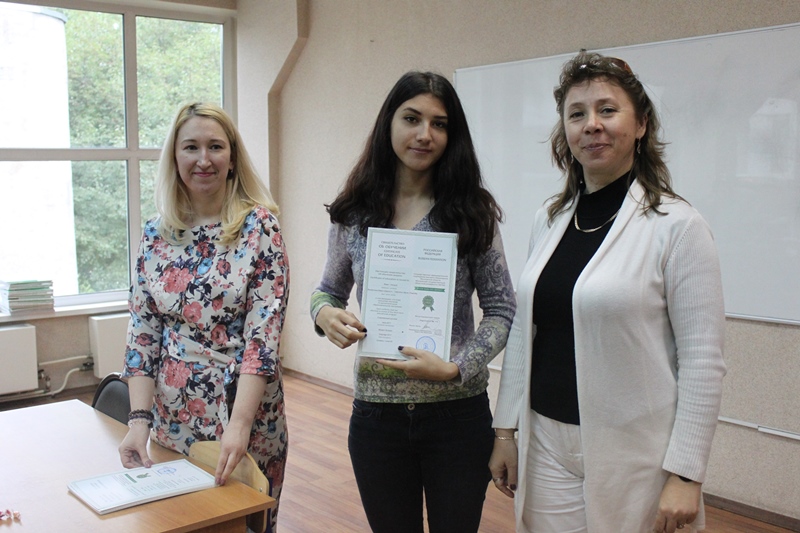 Dr. Elena Pevtsova, the Vice Rector, (on the right) and Svetlana Tonsheva, the head of the international cooperation department, (on the left) are surrendering the certificate to a participant of summer school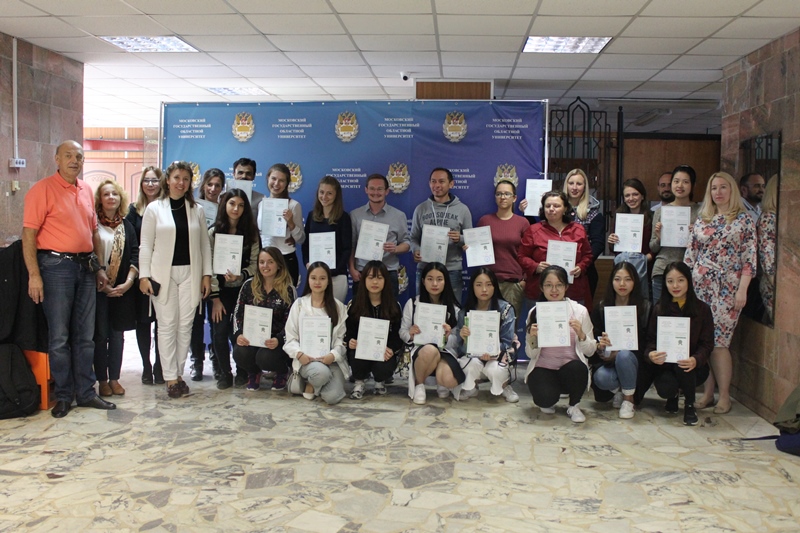 Students, teachers, administration – all together!
And, certainly, in accordance with the university tradition – a solemn dinner with the traditional Russian dishes, such as pelmeni, roast, etc.
One and all the participants have thanked our university and teachers personally for the fine and informative time they spent here and what they would remember, as per their recognition, for the rest of life.
Prior to new meetings, dear foreign students!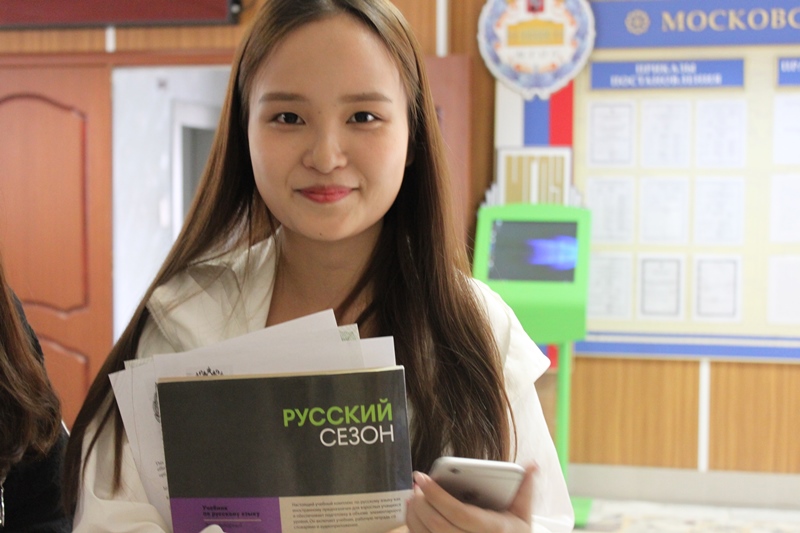 «Русский сезон» на память о летней школе и для дальнейшего изучения русского языка