Two Venezuelan students, brother and sister La Salvia Fabbiani, have come up the pre-study courses of Russian as foreign language at our university. The brother's name is Fabian, the sister is Fransi.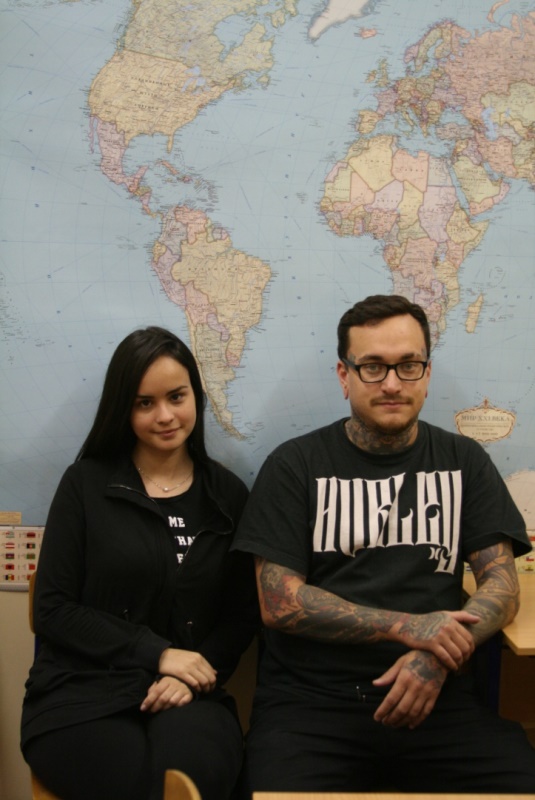 Fabian and Fransi
Answering a question of where they have got information about MRSU Fabian said that our university was introduced by his Russian friends. On reaching our university, Fabian, by his recognition, was not disappointed because the staff of Department for International Students have accorded him and his sister a warm welcome, explained in detail about study and opportunities to get acquainted with the students from Russia and many other countries, and, of course, opportunities of further training on the bachelor degree and magistracy programs. Here such interesting and fascinating educational trajectory for Fabian!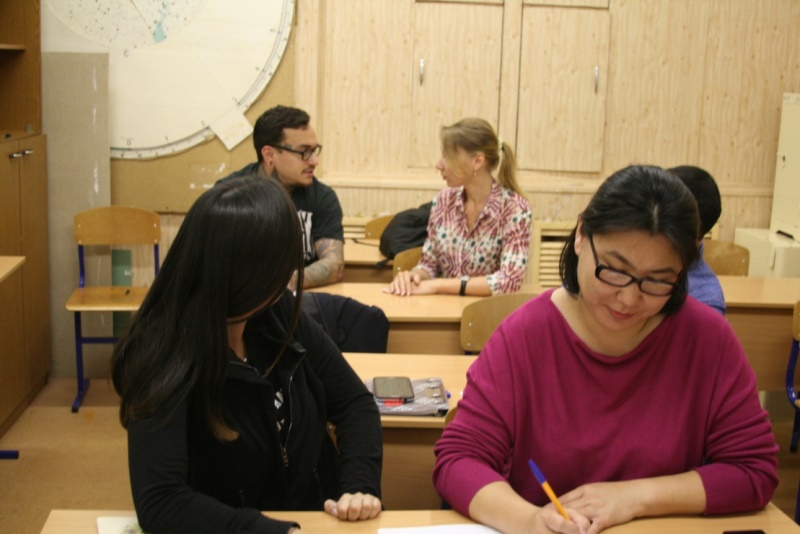 Maria Sadkovskaya, the International cooperation division specialist, is interviewing Fabian La Salvia Fabbiani
Fabian and Fransi, according to them, are interested in finding new Russian friends from among the MRSU students learning Spanish. As per Fabian and Fransi, they and the Russian students could help each other to learn respectively the Russian and the Spanish languages, traditions and culture of the Spanish-speaking world and Russia.
How the students of Institute of Linguistics and Cross-cultural Communication can find Fabian and Fransi? Through the International Cooperation Division or the Center of International Education which staff will prompt how to find Fabian and Fransi according to the class schedule.
So Fabian and Fransi have many interesting meetings in the future and, certainly, acquisition of the great Russian culture through Russian language.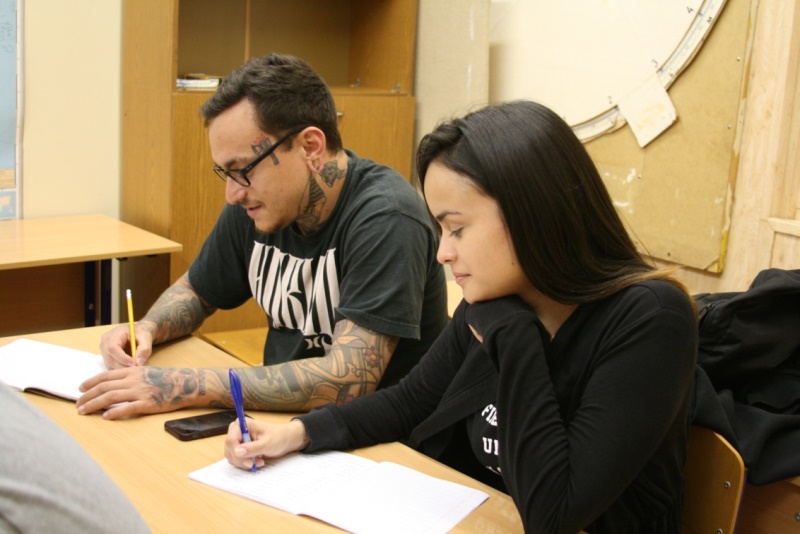 Fabian and Fransi in class