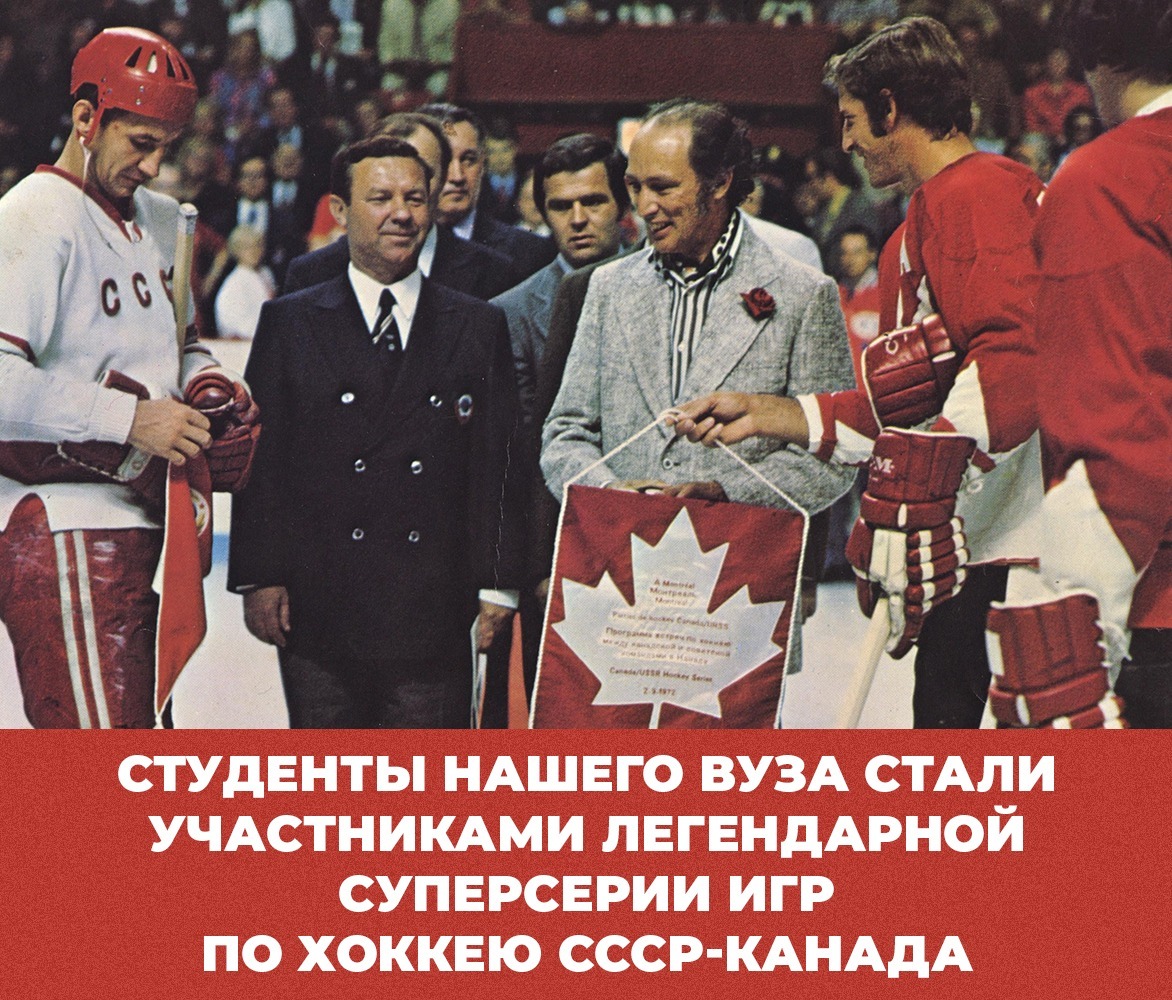 Today is the anniversary in the history of world sports. 50 years ago, the legendary Super Series of hockey games between the national teams of the USSR and Canada began. 5 students of our university became participants of that star team. They are: Alexander Ragulin, Viktor Kuzkin, Valery Vasiliev, Alexander Maltsev and Alexander Yakushev.
The first of the eight matches took place on September 2, 1972 in Montreal. The USSR national team led by Vsevolod Bobrov sensationally won with a score of 7:3. Literally defeating the seemingly indestructible star- team of Canada.
A total of eight games took place. Four in Moscow and four in Montreal. The fight was intense and drove fans from all over the world crazy. After these eight matches, it became clear that another hockey power appeared on the ice arena of world sports — the USSR national team.
Moscow Region State University is preparing celebrations for the anniversary of the Super Series of Games, which will be held very soon in the Moscow region.