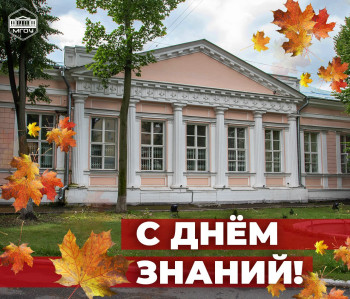 Dear students, teachers, employees of the Moscow Region State University,
I sincerely congratulate you on the Knowledge Day!
A new academic year is about to begin – this is a start for gaining useful knowledge, implementing bright scientific and social projects.
Today, when the world is rapidly changing, it is more important than ever to be a professional, responsible and caring! Our University introduces up-to-date educational programs and modern teaching methods, the purpose of which is to prepare highly qualified specialists who are in demand on the labor market, true leaders in their field! We develop together!
Dear friends, I wish you a successful academic year!
I wish you inspiration, inexhaustible energy, joy and achievement of your goals! Happy September First-Knowledge Day !
Sincerely,
Rector of Moscow Region State University,
Professor Elena Alexandrovna Pevtsova