MRSU has a license number AAA 001 464. It gives a right to implement in educational activities and programs of undergraduate, postgraduate and professional education.
License to engage in educational activities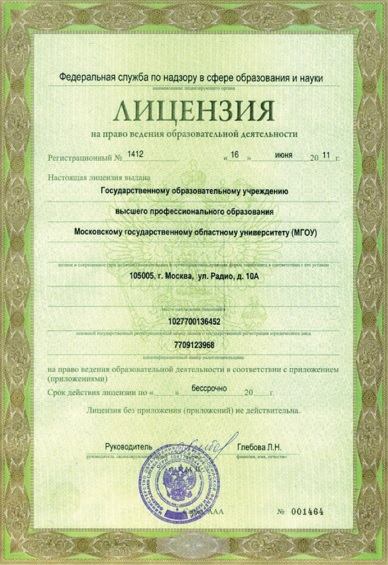 The latest certificate of state accreditation number 0933 was received on March 28th, 2014.
State Accreditation Certificate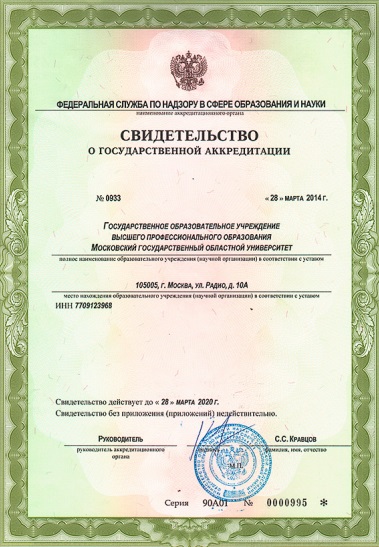 MRSU has official document confirming high quality of educational activities in secondary vocational training and higher education including undergraduate and postgraduate programs as well as doctorate programs.
Quality Management Certificate