On March 4, 2020, the competition "Miss and Mister MRSU 2020" was held in the Moscow Region State University.
15 girls and 13 boys representing their faculties took part in the competition «Miss and Mister MRSU 2020». Traditionally, the event passes on the eve of International Women's Day. This year for the first time in the history of the competition, appeared new nominations – Vice-Miss and Vice-Mister MRSU.
The participants performed vocal compositions which conquered the audience in the first seconds, danced incendiary, dressed up as historical, media characters, movie heroes and famous persons. The audience also saw the homework of the contestants – the guys had to repeat their happy children's photos exactly.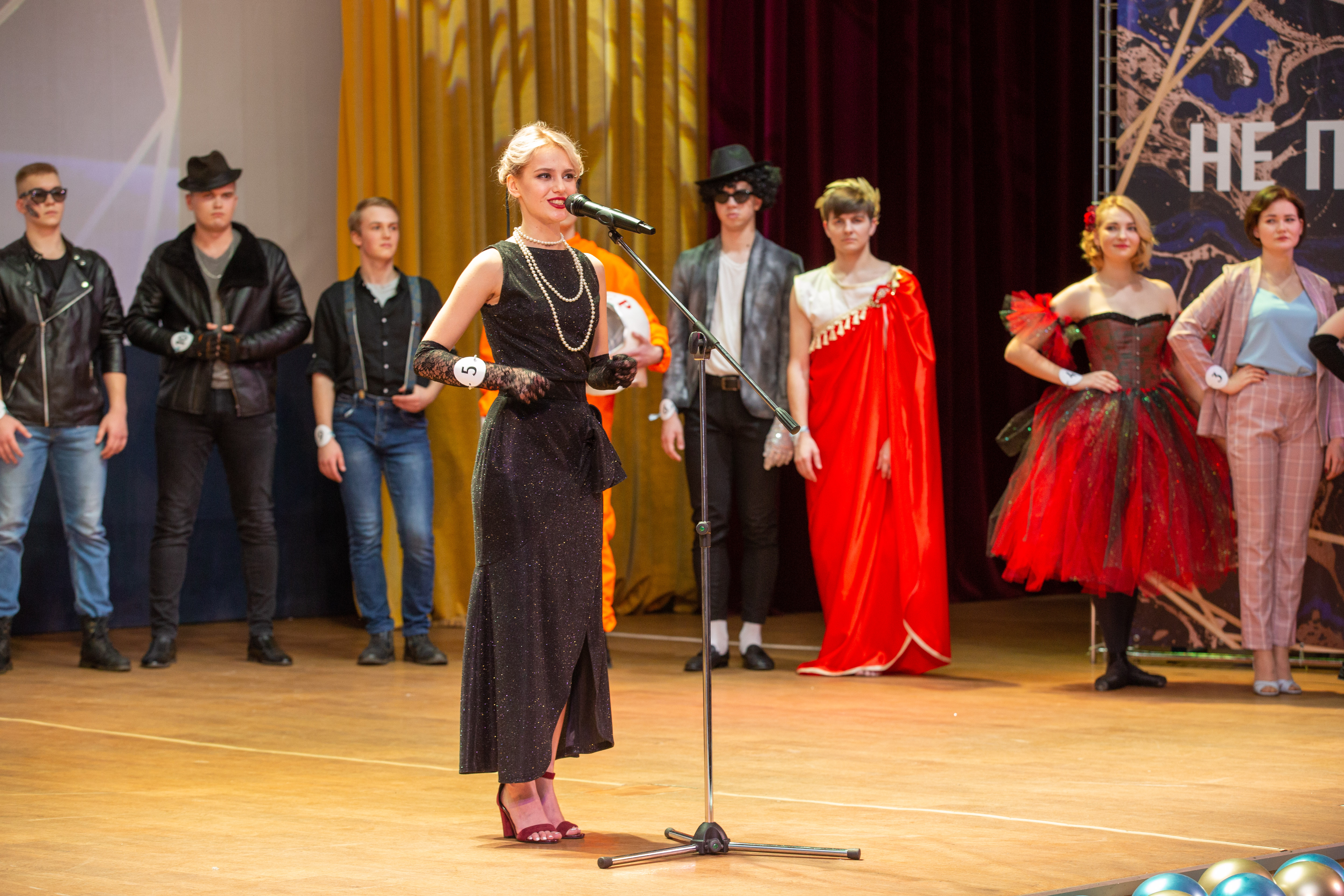 Contestants
The best and already recognizable vocal and dance groups of the university also became part of the program. Support teams came with posters, which helped the participants feel the warmth and audience energy.
Worthy and bright contestants were selected not only by the jury, but also by the audience. Miss and Mister Audience choice award were students representing the Faculty of Physics and Mathematics – Antonina Prosekova and Rafis Zagirov.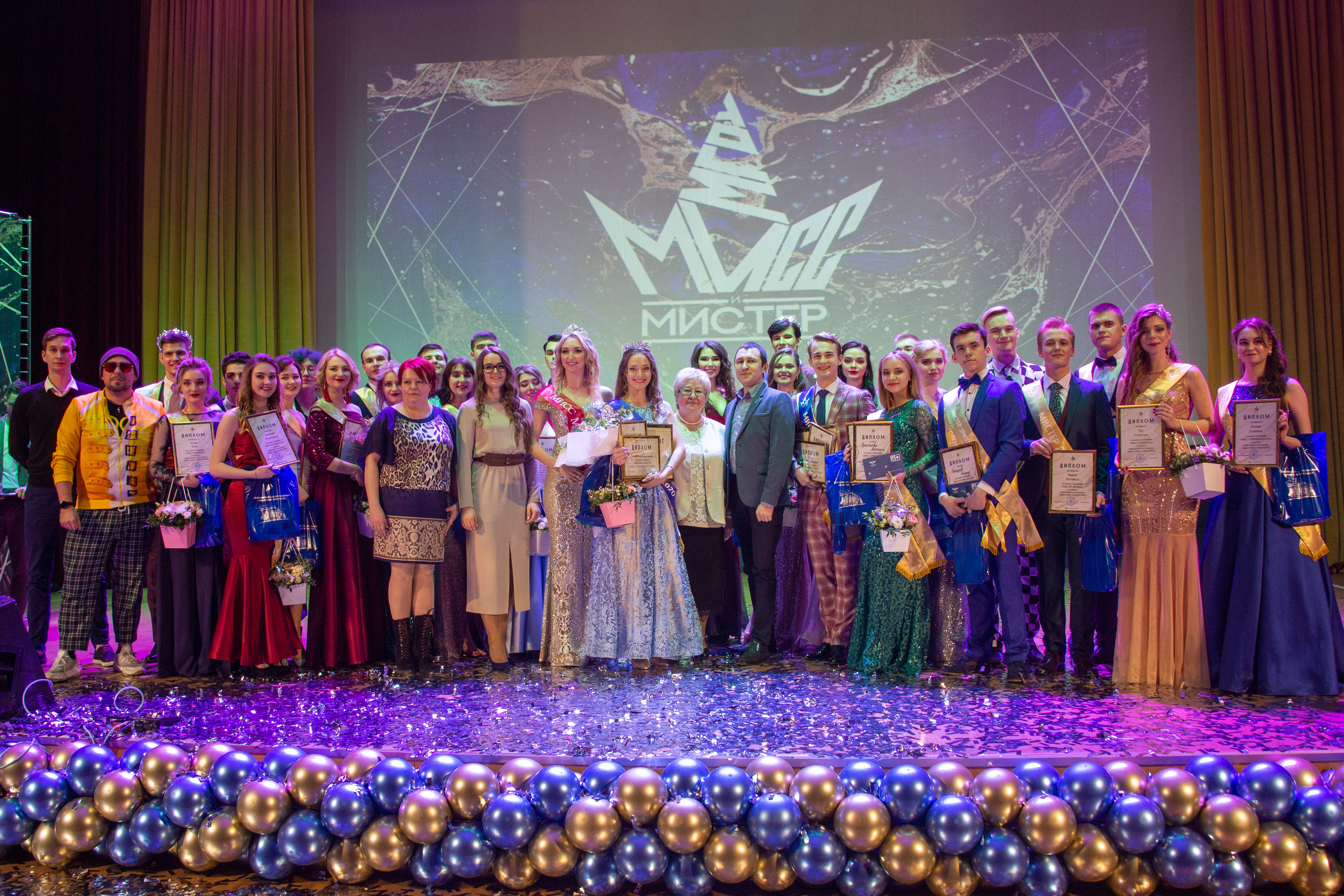 Group photo
The title Miss and Mister MRSU 2020 received Kristina Semenchenko and Pavel Sakharov from the Faculty of Physical Education. They got as a prize certificates for foreign internships. Vice-Miss MRSU became Nadezhda Lomakina, a student of the Faculty of Geology and Ecology, Vice-Mister – Andrey Telegin from the Department of Technology and Entrepreneurship.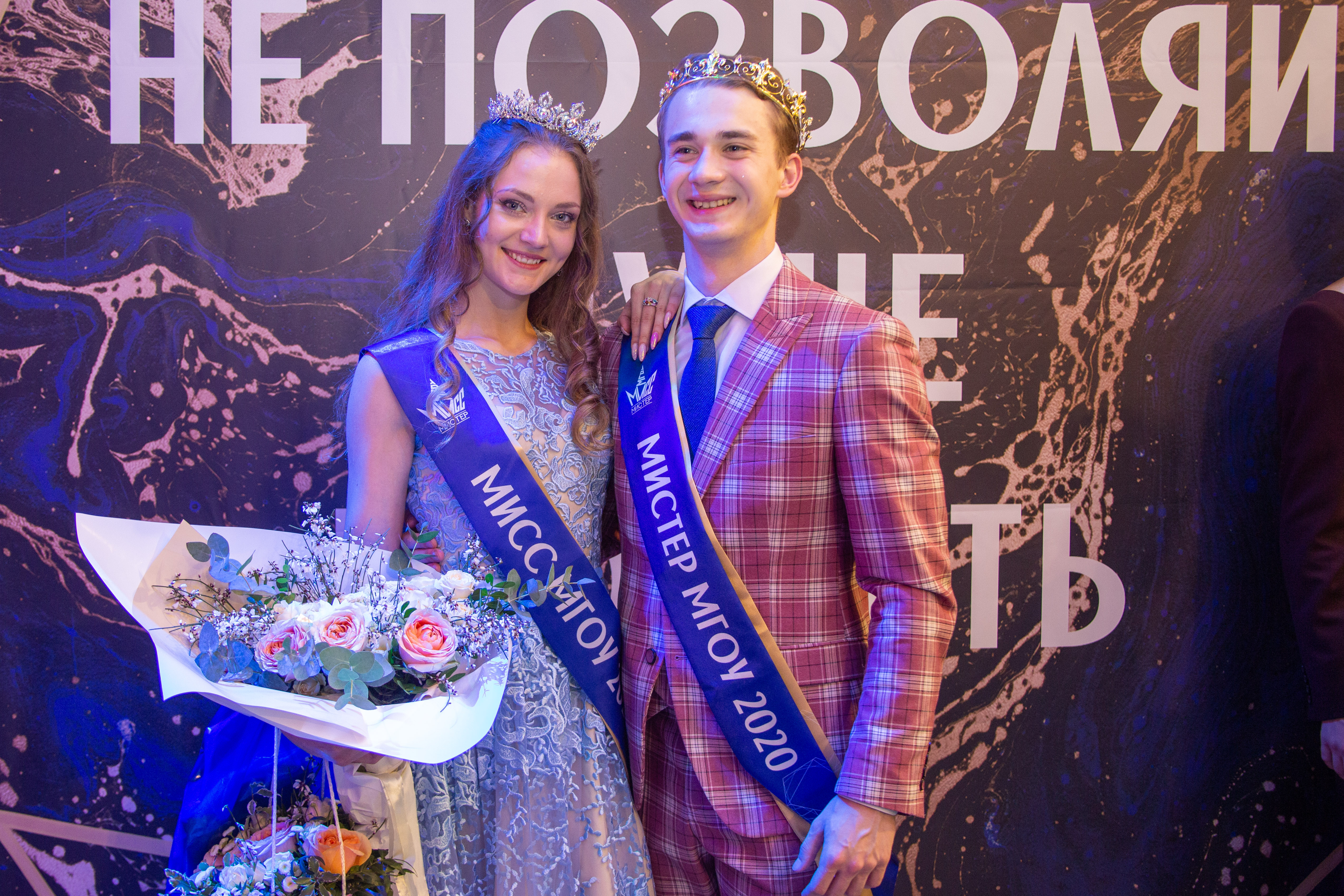 Miss and Mister MRSU 2020