On the 23d of October, 2019, foreign students of Moscow Region State University visited Kolomna. It is one of the oldest city in Russia, one of the main industrial, cultural and spiritual centers of the Moscow region and finally it was favorite city of Dmitry Donskoy. The excursion was arranged specially for foreign students by the International Cooperation Department of the University.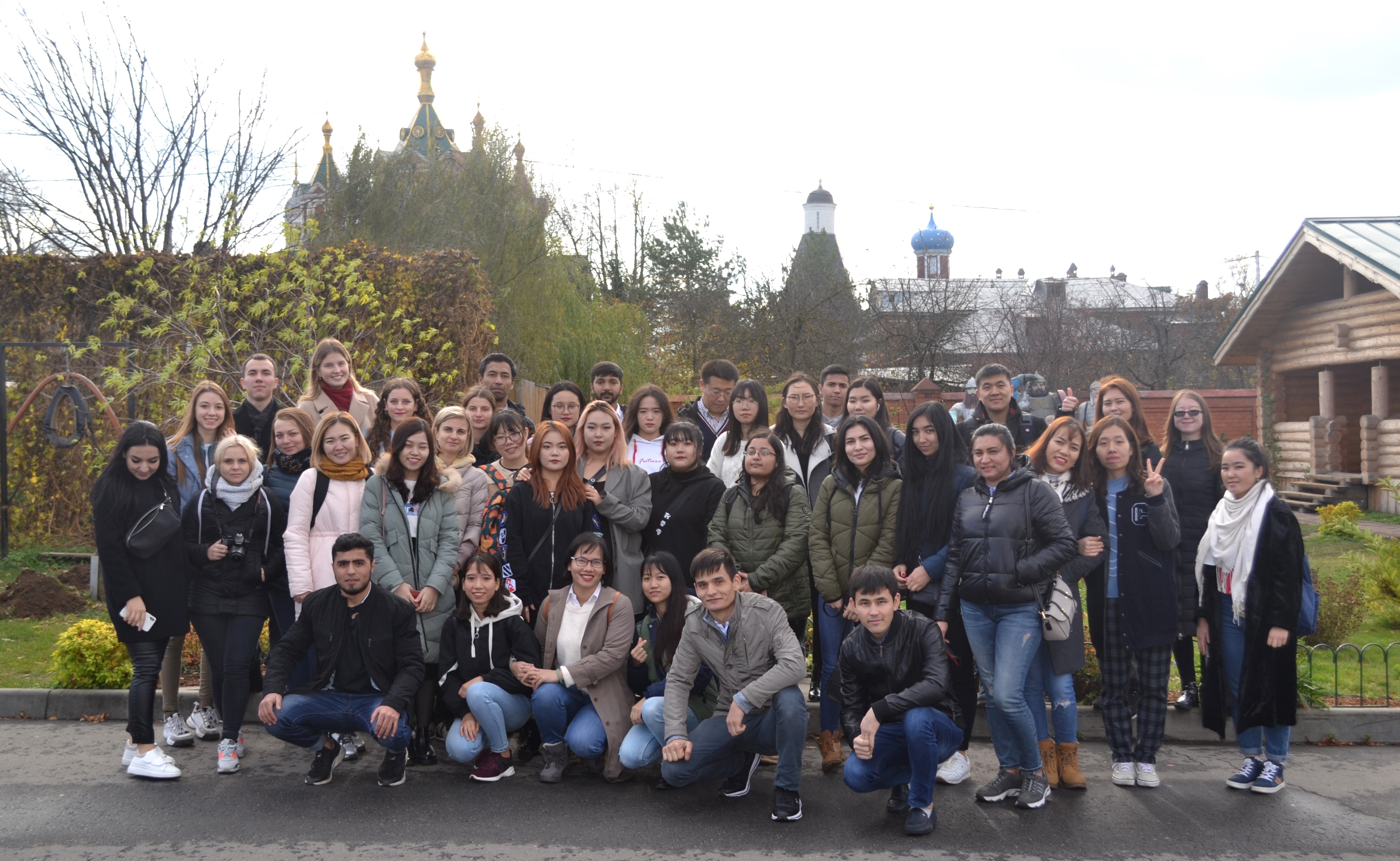 General photo
Early morning, children were accompanied by the staff of the "Department for foreign students", left the University by an excursion bus in the direction of Kolomna. Along the way, the guide led a fascinating conversation with students, told about the significant events, that the 23d of October was famous for in Russia and all over the world, how the city of Kolomna was founded and where its name came from.
The first stop on the tour route was Kremlin- the main symbol of Kolomna.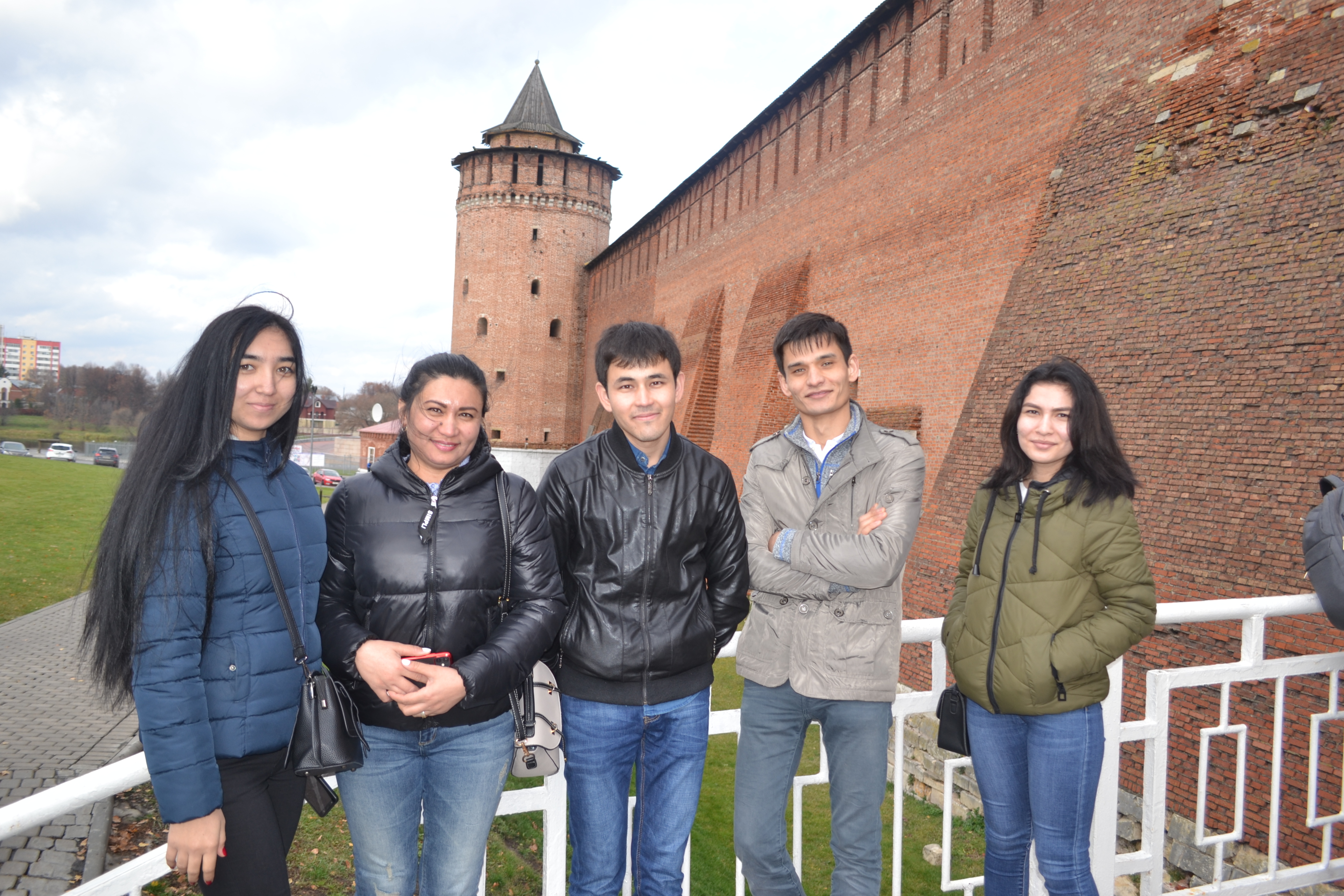 Participants of the excursion from Turkmenistan
Students visited the walls and towers of the Kremlin, its famous temples: assumption Cathedral, Novolutvinsky convent, Church of the resurrection, Tikhvin temple, assumption Brusensky convent, as well as the Holy cross Church.
After the walk, the students went to the Museum of history with the  taste "Kolomna marshmallow", where they  had a tour and also a cognitive-entertaining program with immersion in the atmosphere of a merchant home with leisurely conversations over a Cup of tea, old tales and legends, shadow theater,  tasting marshmallow – the famous sweet of Kolomna.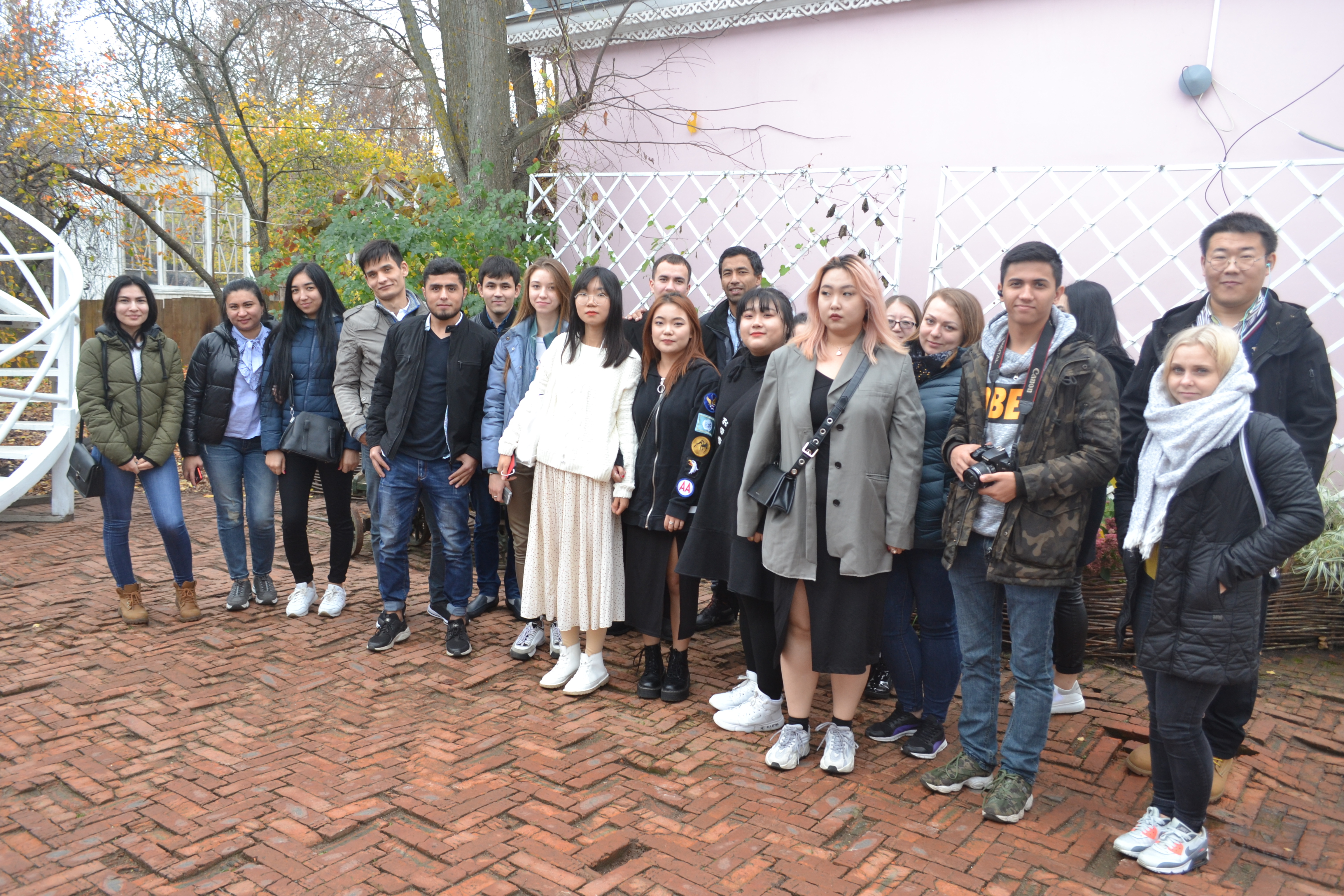 In the Museum of history with taste "Kolomna marshmallow"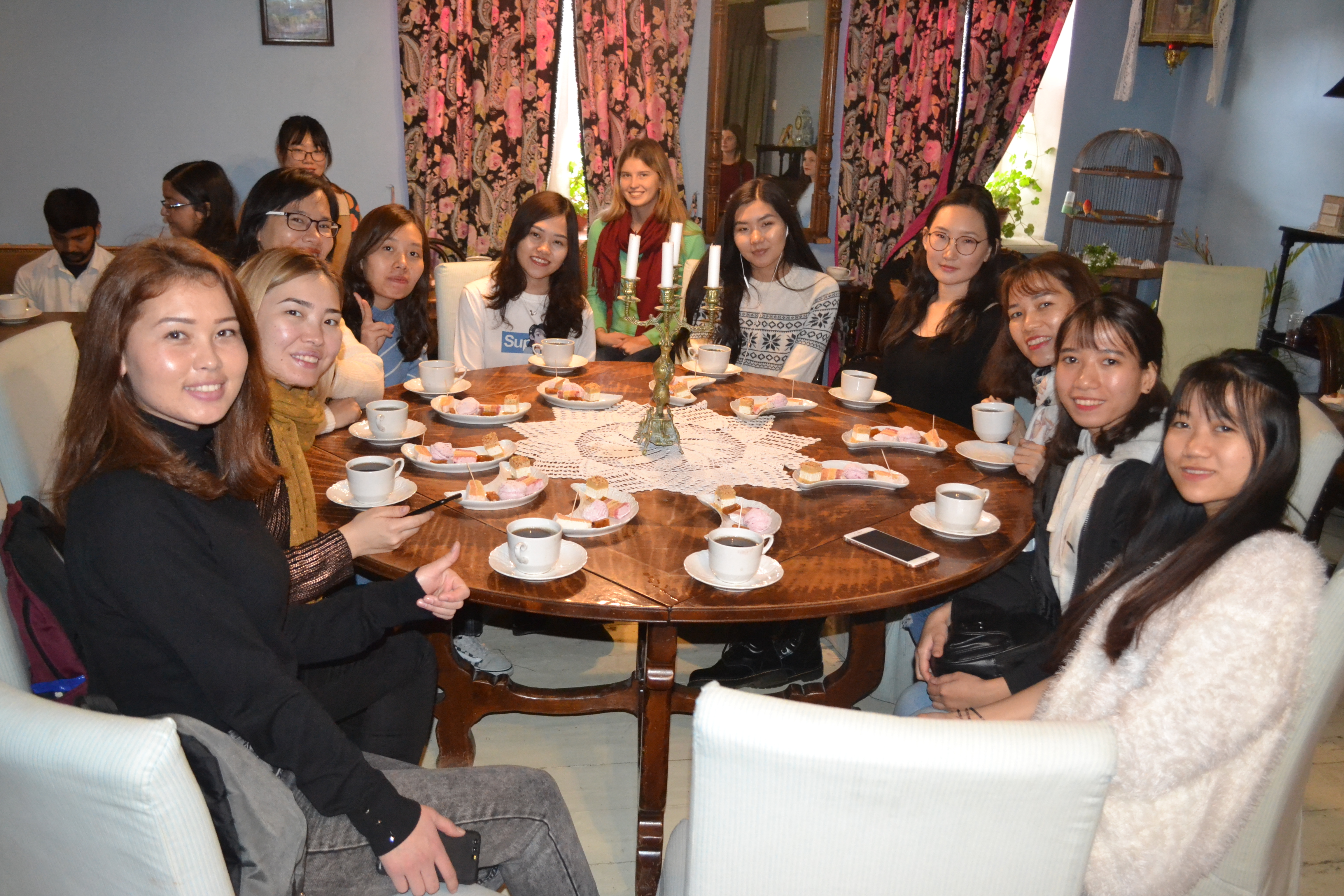 Participants of the tour taste different flavors of  "Kolomna marshmallow"
On the way back, foreign students exchanged impressions, thanked the guide and the University administration for an interesting tour.
Thanks to this trip students gained new knowledge, got acquainted with the amazing Russian city and also found new friends.