On the 20th of November 2019 Moscow Region State University held a meeting with the painter, a member of the Union of artists of Russia Andrei I. Madekin in the framework of the project "University environment". The theme of the meeting is "Art Fundamentals. Painter's view". Students and teachers plunged into the world of art from antiquity to the now a day, watched works of fine art from an unusual angle.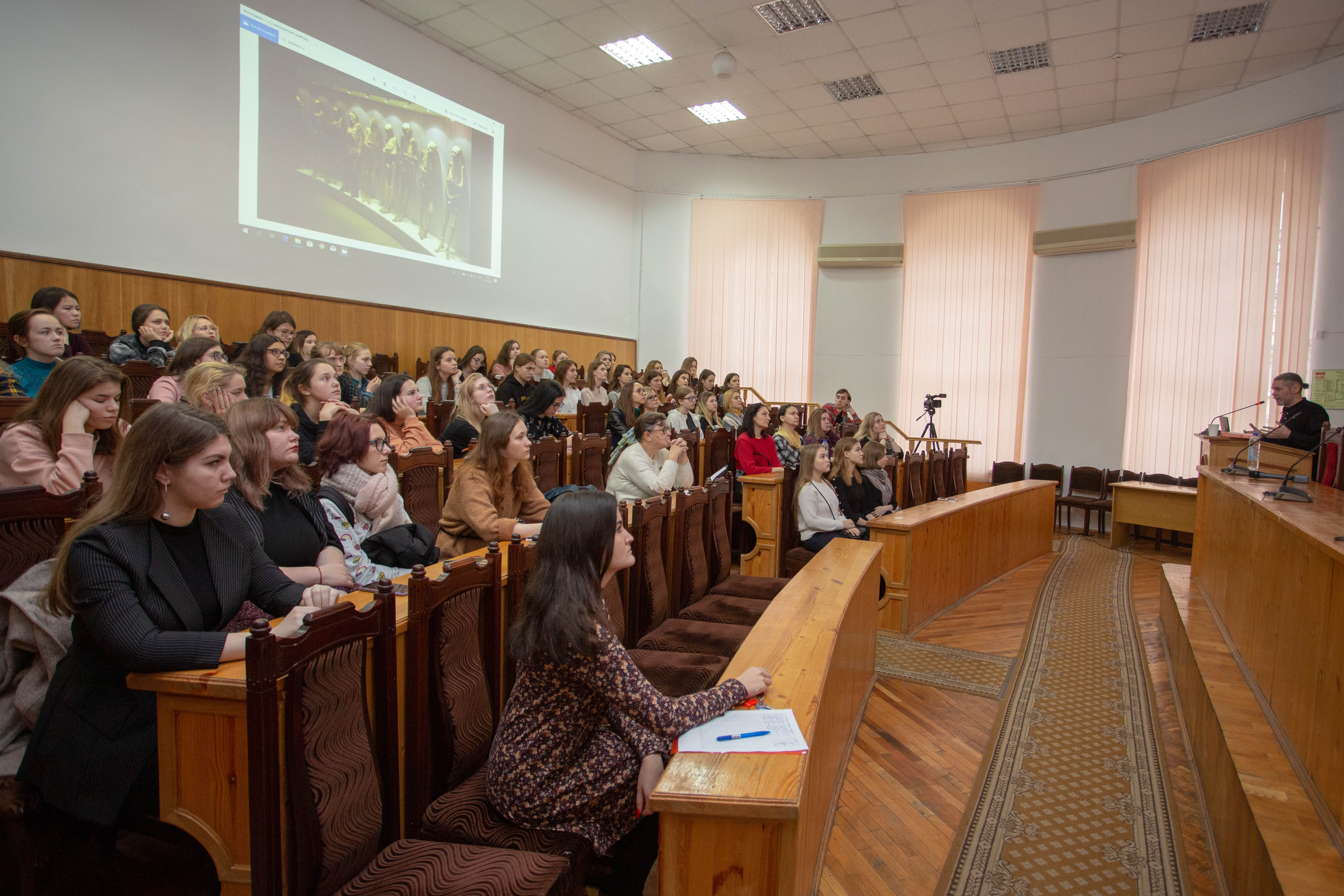 Participants of the meeting with the painter
Andrei Ilyich Madekin is a Russian painter, art historian, and writer. Member of the Union of artists of Russia and the Moscow Union of artists, the Association of artists of decorative arts since 1990.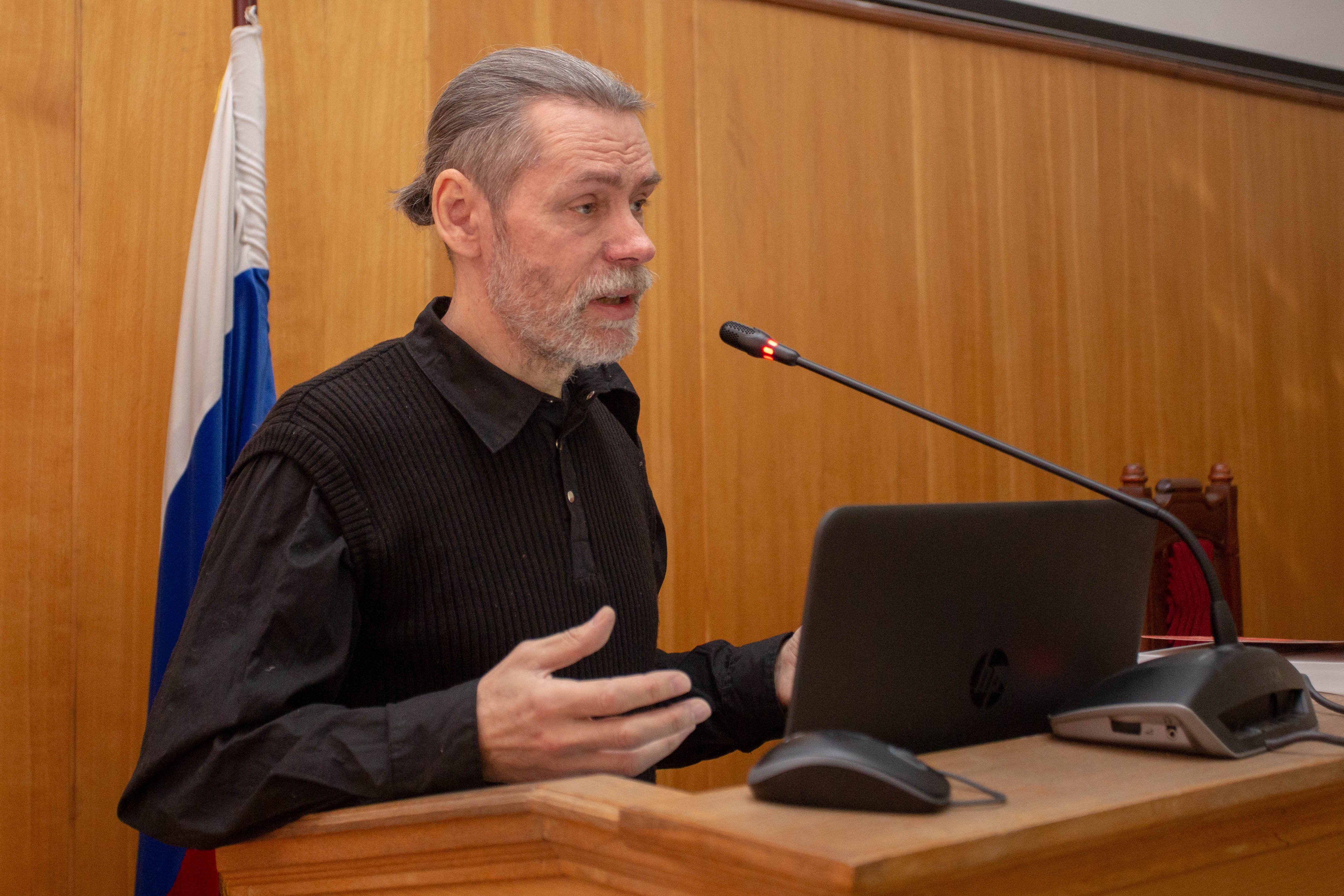 Andrei Ilyich Madekin
The meeting turned out to be informative and interesting, at the end of the event the participants were able to ask questions to Andrei Ilyich. The artist spoke about his professional way, shared the technology of creating tapestries on biblical subjects and themes of ancient mythology.  The master created more than 80 tapestries by 2016.