From the 18th to the 22d of September 2019, the annual international festival of student and youth sports was held in Moscow – the largest sports events for students in Europe. The «Moscow Games» festival has been held since 2014 under the aejis of the European University Sports Association (EUSA).
Sports teams of Moscow Region State University took an active part in the festival: the cheerleading team of the Faculty of Physical Education at the MRSU became the winner in the «Cheer Dance Show» nomination. The coach of the team is Elena V. Kryakina, Associate Professor, Department of Theory and Methods of Physical Education and Sports, MRSU.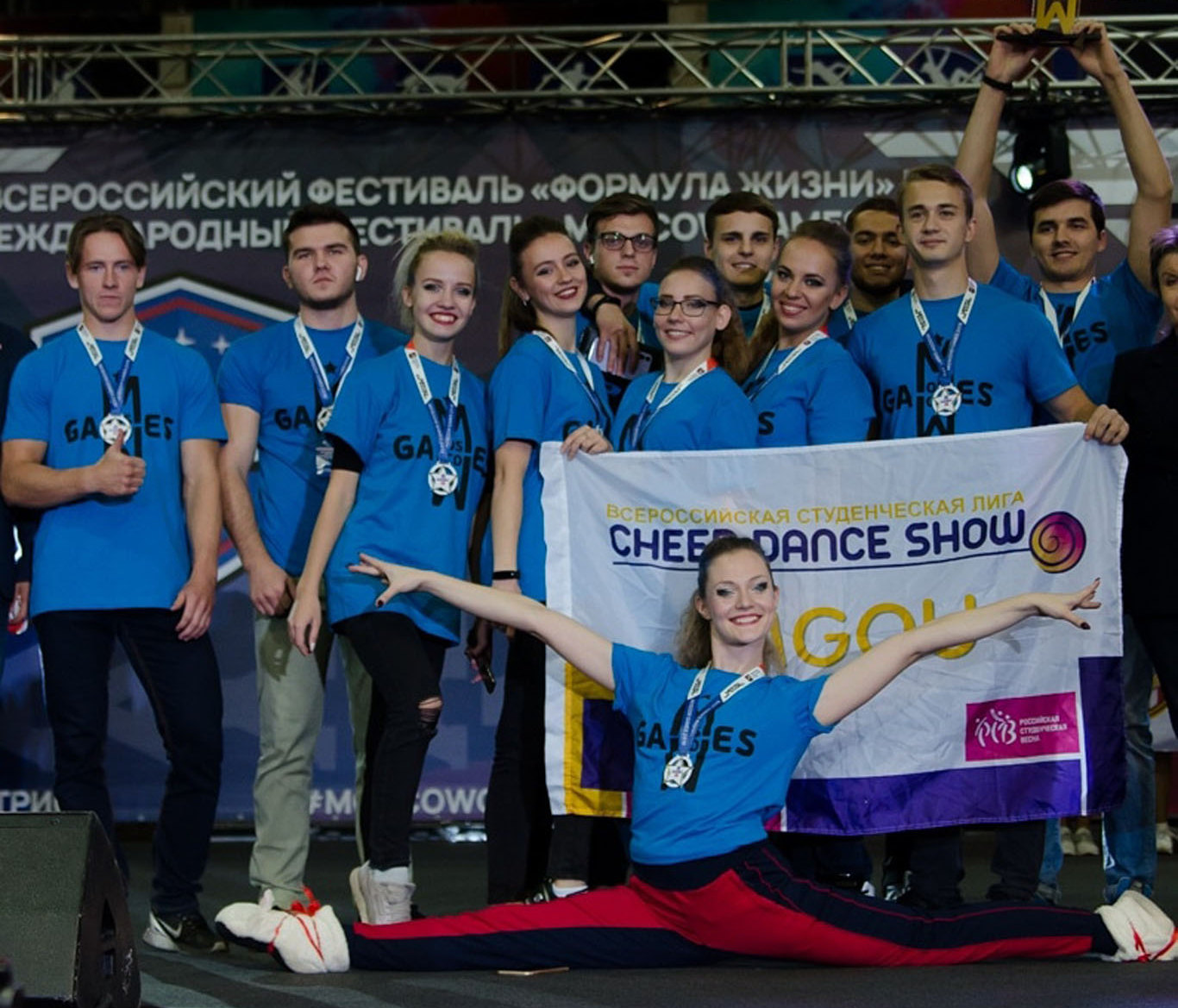 MRSU Cheerleading Team
The men's volleyball team of the MRSU became the Champion of Moscow Games-2019! Konstantin Latyshev (team captain, student of the Physical Culture Department) was recognized as the best player in the volleyball tournament!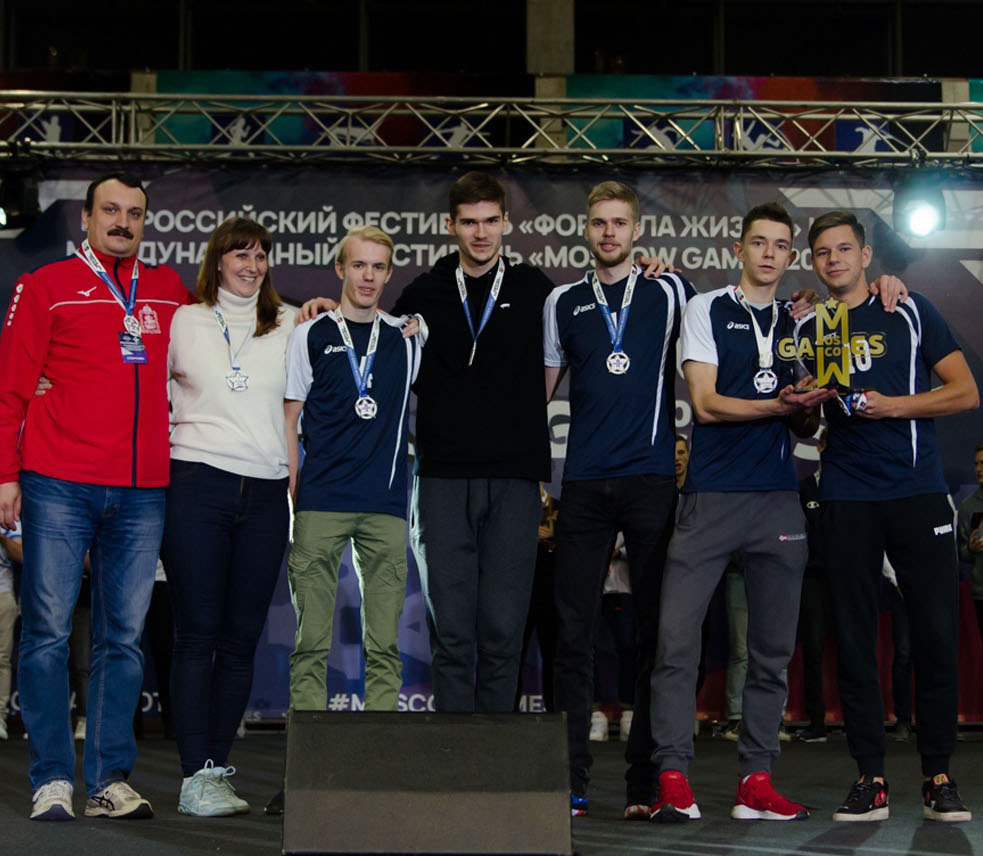 Men's National Volleyball Team
Student's National Football Team of the Physical Culture Department of MRSU became the silver medalist of Moscow Games – 2019!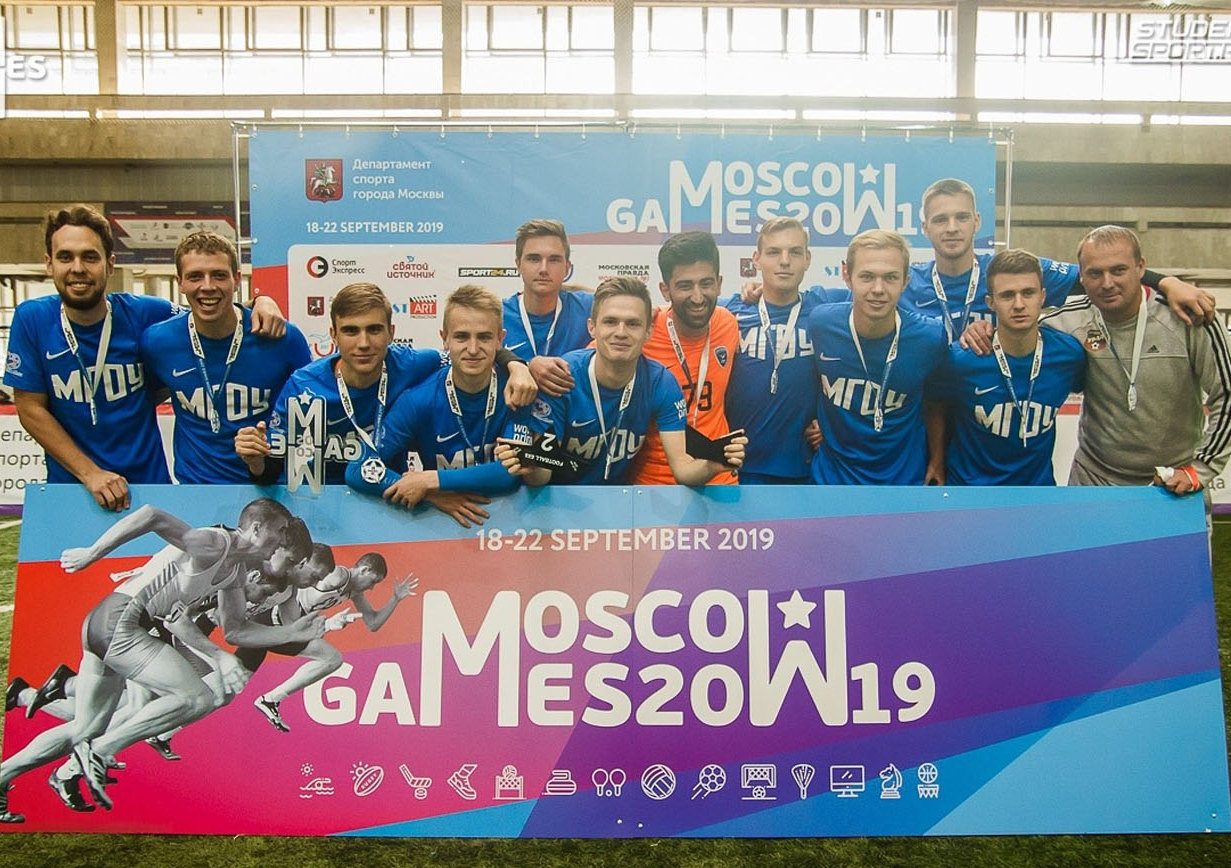 Men's National Football Team
Students of the Physical Culture Department as part of the women's rugby team got the second place in the discipline "Beach Rugby" in the competition "Moscow Games – 2019"! The trainer of the team is Vyacheslav Ivanov – Associate Professor of the Department of Sports Games and Gymnastics.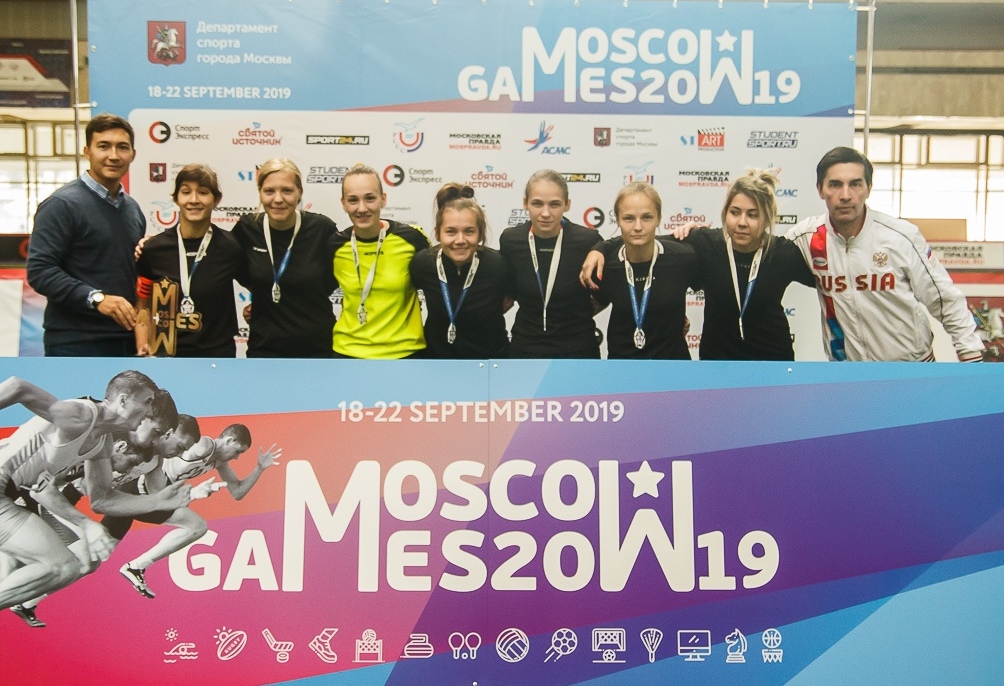 Women's rugby team (MRSU students)
The MRSU collective congratulates the guys on the victory and wishes them further successes and achievements!