The first week of the Summer school "Modern Russian language — 2019" was full not only with training sessions, but also with the  impressions from excursions to memorable places of Moscow and the Moscow region.
Acquaintance with the capital began with a sightseeing tour under the guidance of a teacher of Russian as a foreign Language A.V. Shmelev. Alexander Viktorovich told the children about the history of the most famous Moscow parks (VDNH and Recreation Park. M. Gorky) and conducted students on an exciting walking route.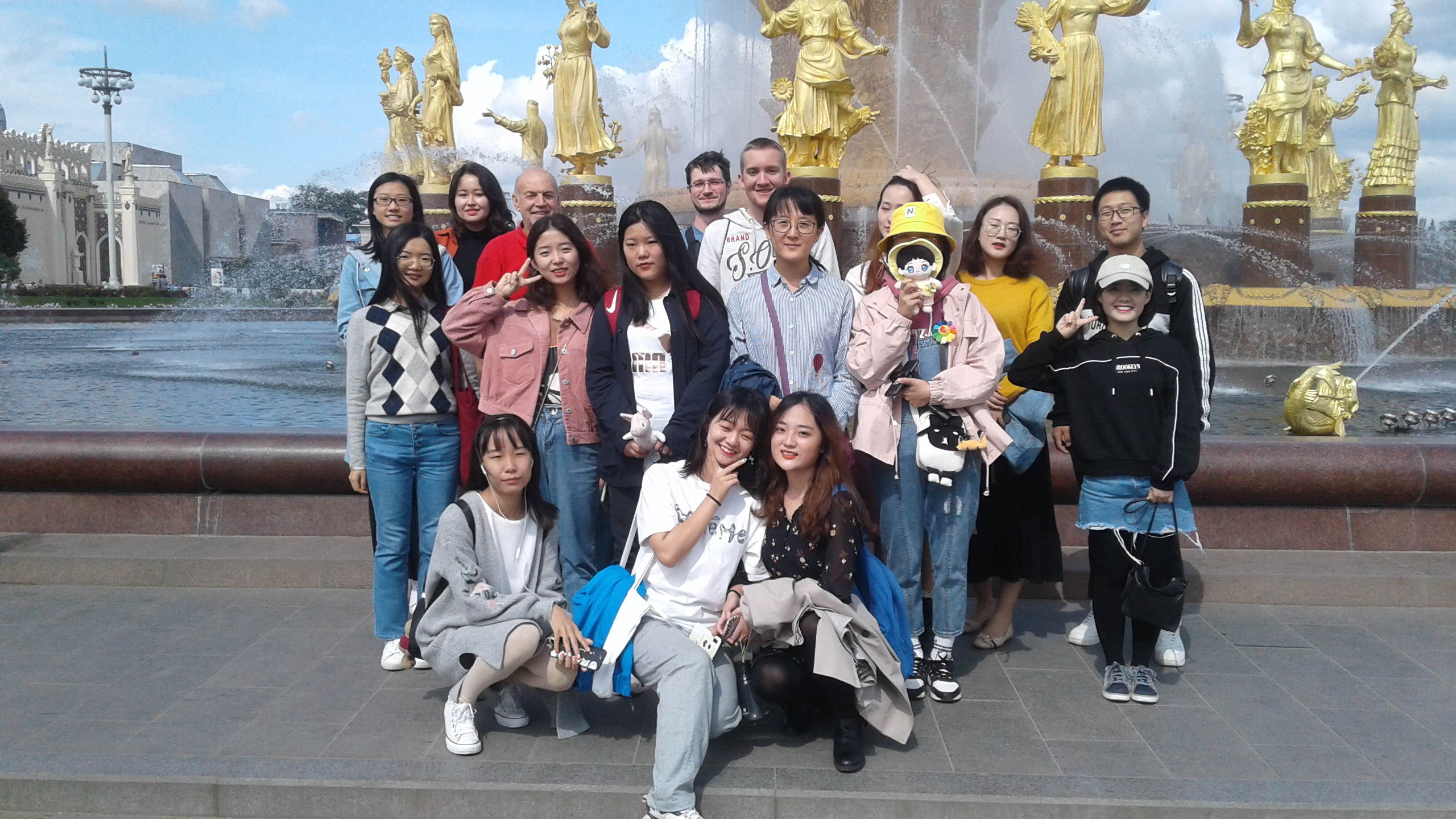 Summer school team
The students went to the Vorobyovy Hills after a walk through the parks. From a bird's-eye view, they admired the beauty of Moscow, saw the oldest and the largest University in Russia (Moscow State University).
At the end of the day, the students visited the Red square, where they listened to the chimes of Spasskaya tower, made a wish at the zero kilometer and took a lot of memorable photos.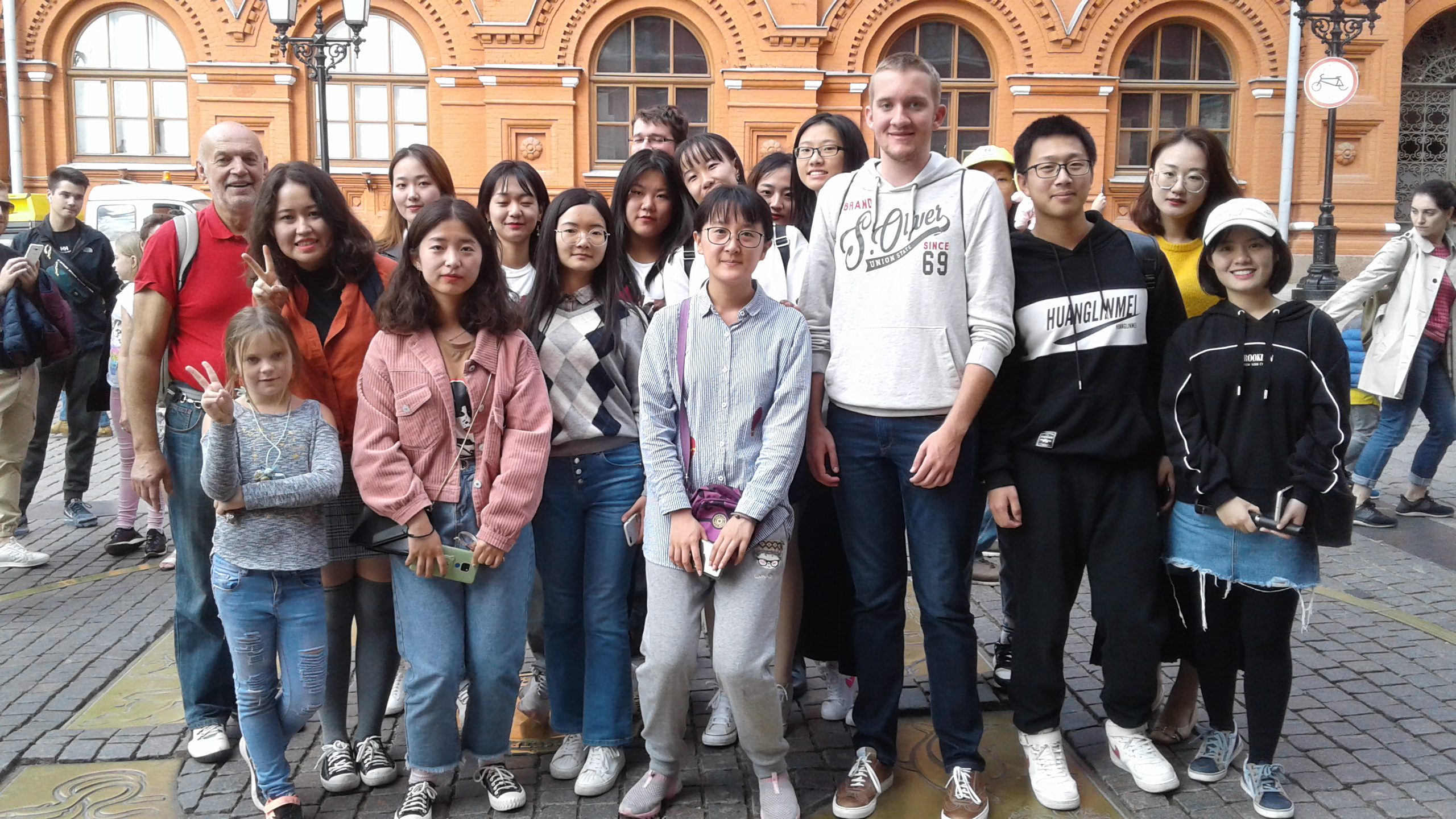 Students on the Red Square
There was a real discovery trip of spiritual and cultural heritage of Russia on Friday and weekends. The Tretyakov gallery which is the Treasury of Russian art —opened its doors to the students. Acquaintance with the works of Russian painting masters was very vivid, as the guys immediately recognized many paintings, thanks to the knowledge obtained at the University.
Unfortunately, the Moscow weather did not let to walk for a long time at the beginning of the weekend, but it did not spoil the general joyful mood and did not prevent students to visit the Cathedral of Christ the Savior, Kremlin and see the beauty of the Alexander garden.
On Sunday, there was a tour to the Trinity Lavra of St. Sergius. The children were introduced to the history of the main buildings and their purpose.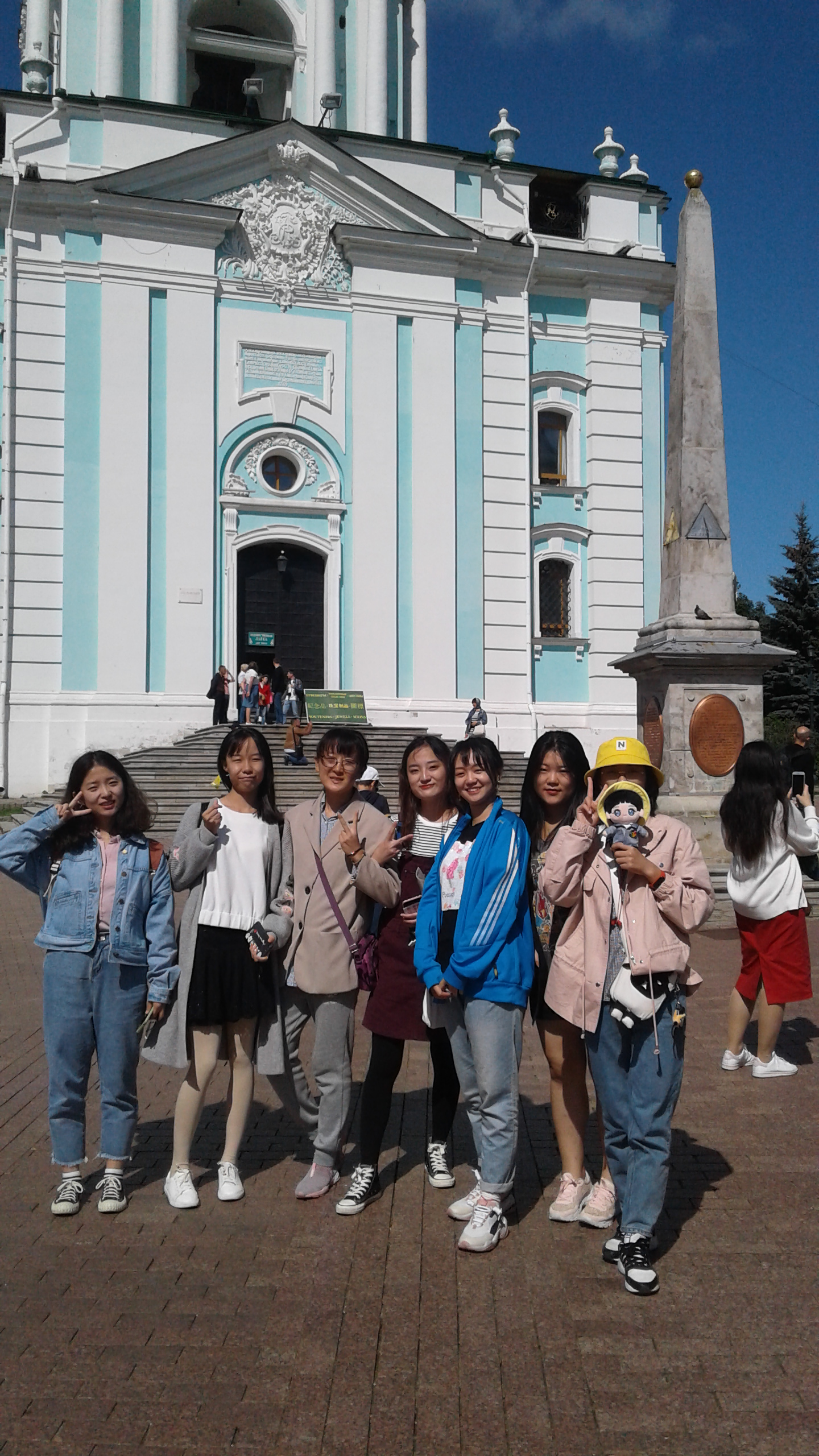 Excursion to the Trinity Lavra of St. Sergius
At the end of the tour, the participants had lunch at the restaurant "Russian courtyard". Russian atmosphere and traditional dishes did not leave anyone indifferent and added another nice touch to the picture of unforgettable impressions of the guys about Russia.