The capital has launched an annual competition for the best design concept of the public space of the University. The organizer of the competition is the Department of nature management and environmental protection of Moscow.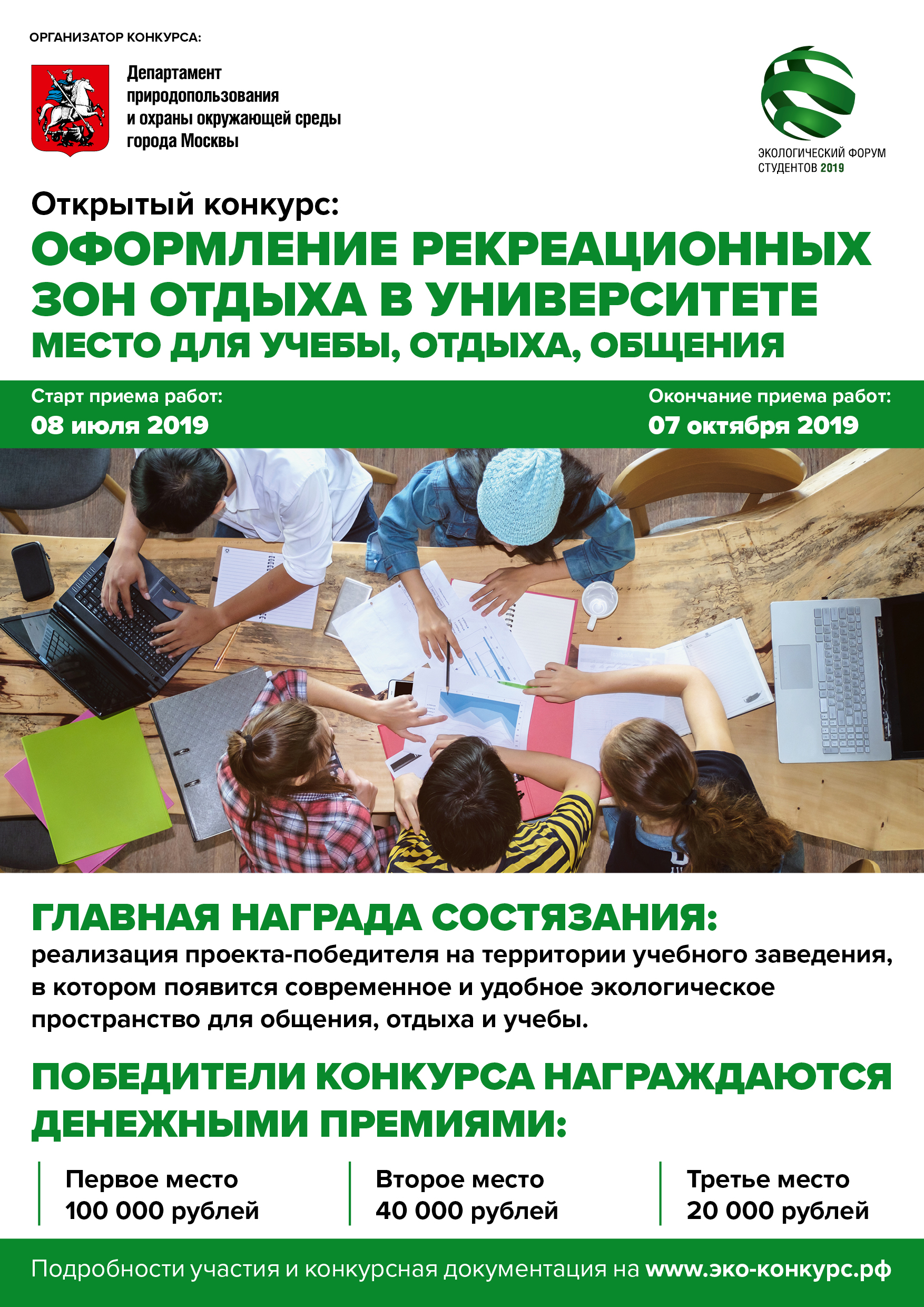 Participants are invited to demons trate a fresh look at the organization of students ' life outside the classroom and create an attractive and convenient place for communication and recreation.
The competition is open to creative teams formed by higher and secondary educational institutions of Moscow and Moscow region students, experts in the field of architecture, design and landscape architecture.
The works of participants who prepared the projects independently, not as part of teams representing educational institutions will be also taken into consideration.
Mandatory requirements for the project:
application of eco-friendly and innovative materials;
functional purpose: rest, negotiations, training;
obligatory use of individual elements in green color;
preliminary approval of project implementation place with the educational institution;
the budget of project implementation is up to 300 000 rubles.
The winners will be awarded with the following prizes:
First place – 100 000 rubles.
Second place – 40 000 rubles.
Third place – 20 000 rubles.
The main award of the competition is the implementation of the winning project on the territory of the educational institution, which will be a modern and convenient environmental space for communication, recreation and study. The jury will include:  representatives of the Department, well-known architects and designers, who will choose the most interesting, applied and popular project. As the result the best project will be implemented by the organizer under the supervision of the author. The creators of the best works will have the opportunity to train at the summer school "POINT of GROWTH – architectural practices" and at other partners' projects.
Works are received in the period from July 8 to October 7, 2019 (inclusive).
The announcement of the winners and the award ceremony will be held within the framework of the Environmental forum of students in autumn 2019.
Additional information is available on the competition website www.эко-конкурс.рф and forum www.эко-нетворкинг.рф ahhh!