July 12, 2019 at the French Embassy in Russia hosted a reception on the occasion of the national holiday – Bastille Day, which is celebrated annually on the 14th of July.
Acting rector of Moscow Region State University Veronika S. Zapalatskaya, Vice-rector for scientific work Elena A. Pevtsova and head of the Department of Roman Philology Igor V. Skuratov took part in the reception by the invitation of the Ambassador extraordinary and Plenipotentiary of France in the Russian Federation Mrs. Sylvie Berman.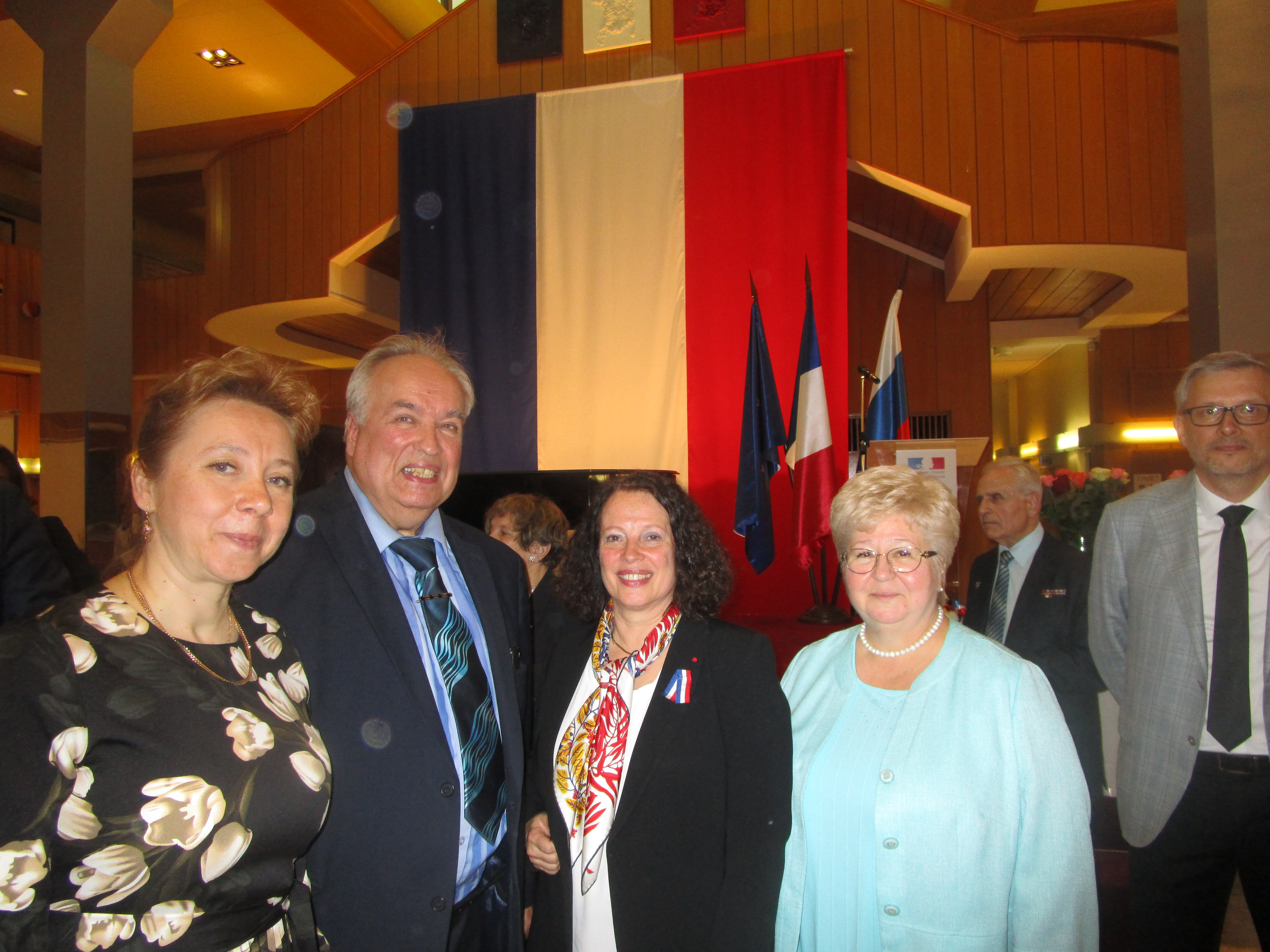 The Ambassador of France in Russia Ms. Sylvie Berman (second from right-to left) with MRSU delegation
During the event, an agreement was reached on scientific and educational cooperation between MRSU and universities of France. Ms. Sylvie Bermann confirmed her readiness to give a speech to the teachers and students of Moscow Region State University. There were also discussed questions of joint activities with the attaché for cooperation in the field of education of the French Embassy, Mr. Michael Corish.
MRSU expresses its sincere gratitude to the Embassy of France for the reception and hope for further fruitful cooperation between the partners and strengthening of Russian-French friendship.