On the 29th of June, 2019, Moscow Region State University became a participant of two educational exhibitions: "Admission Navigator" and "Open admission day". During these events representatives of universities, academies, institutes and colleges spoke about the admission rules in 2019, passing scores, basic and additional training programs.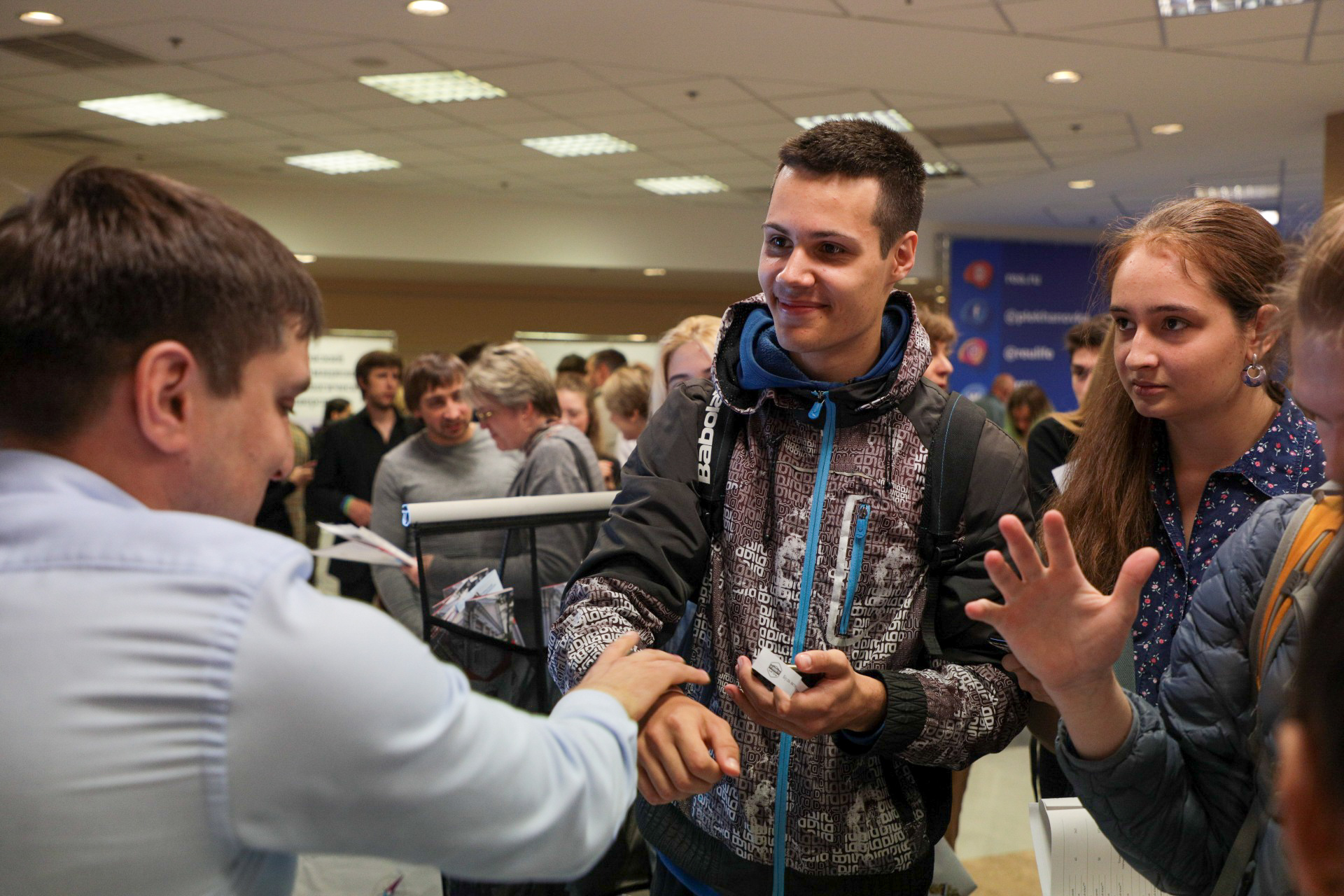 Exhibition visitors
Volunteers and staff of the admission Committee of the University told about the peculiarities of admission and training, about the prospects of a particular specialty at the stands of the Moscow Region State University. The main issues were related to the areas of training implemented by the University, and the cost of training. Linguistics, design and history are the most popular specialties for the exhibition guests.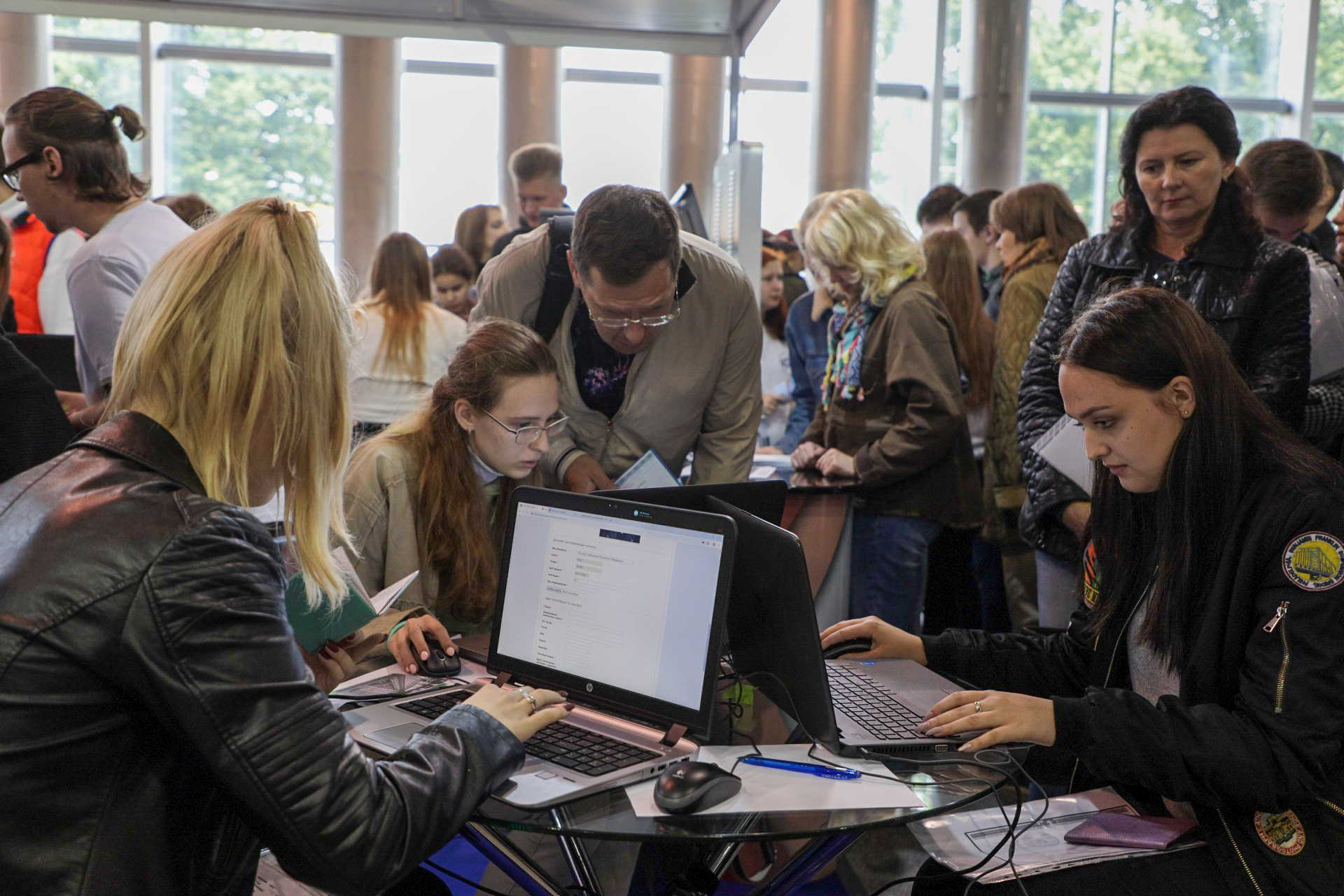 Applicants
Guests had an opportunity to check their erudition level and participate in the lottery with the help of an online quiz. The winners became the owners of Souvenirs with the symbols of the University. About 3000 people visited the platforms of MRSU.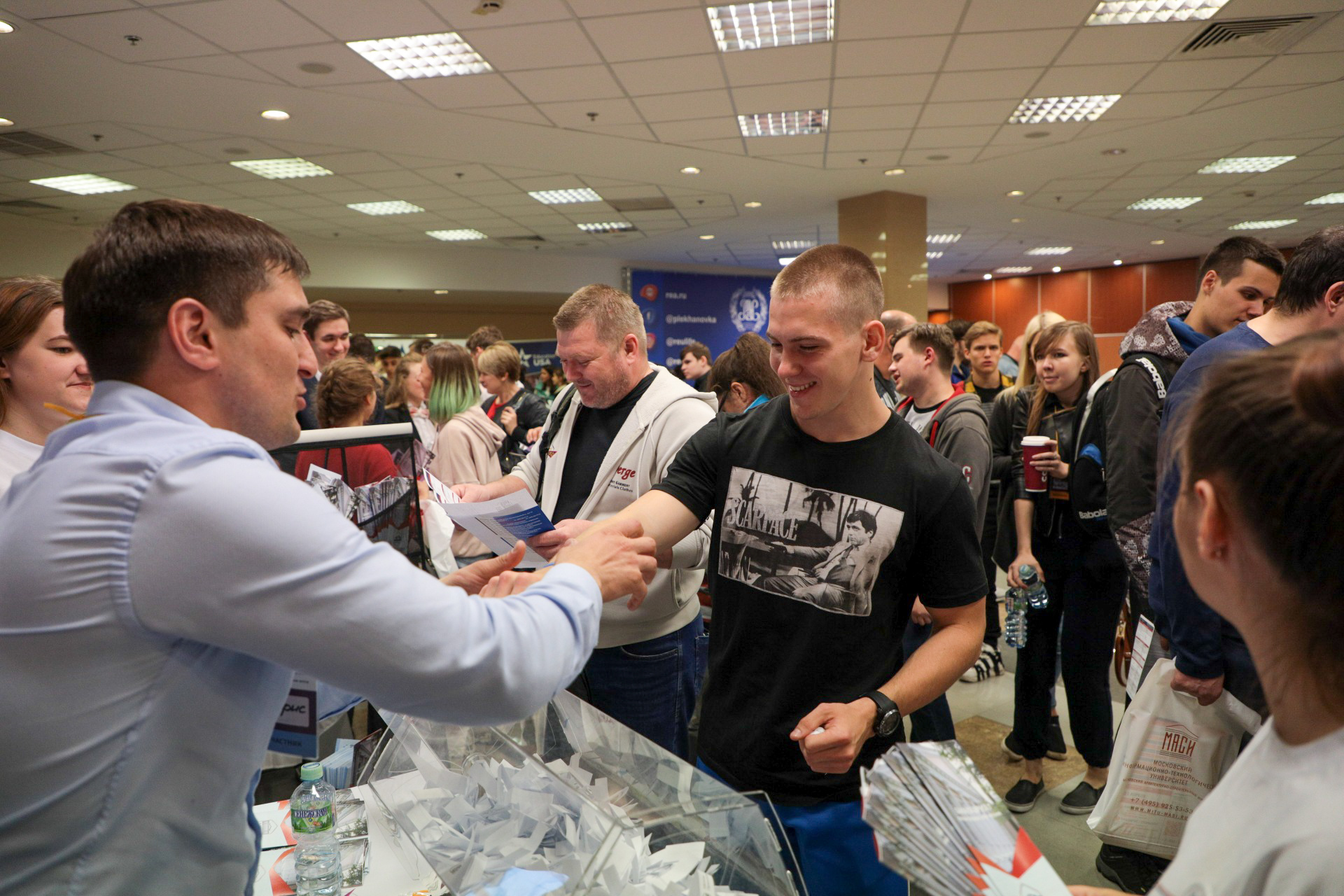 Lottery participants
Potential students had the opportunity to immediately apply for admission at the exhibition called "Open admission day ", conducted by the educational project "Study.ru".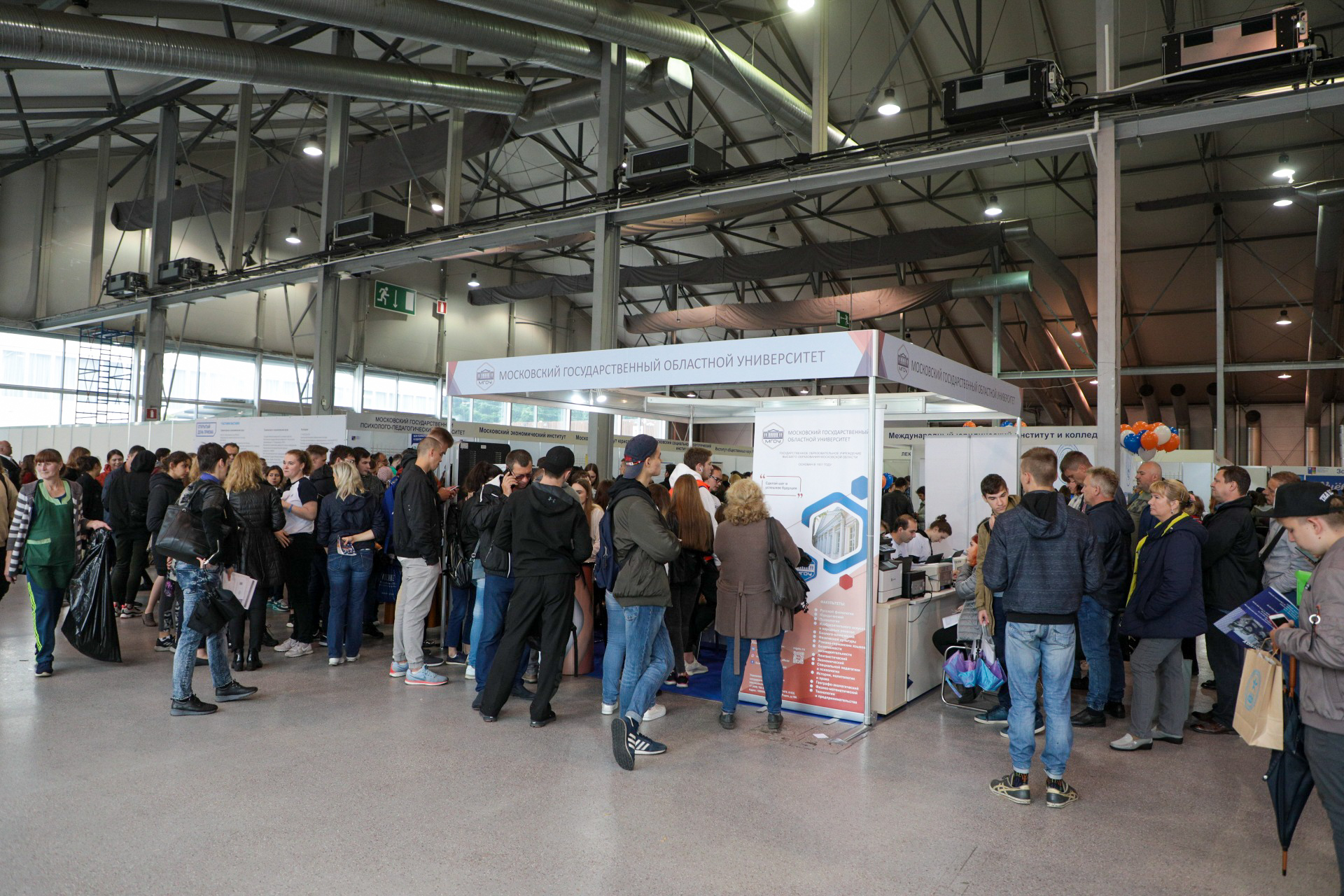 The exhibition "Open admission day»
It should be noted that it is not the first time that MRSU takes part in such events. For example, in March, the University became a participant of the Moscow international exhibition "Education and career", which takes one of the first places both in Russia and in Europe in terms of the scale and quality of the event.