The Memorandum of Understanding was signed at the University of Helsinki in Finland between Moscow Region State University and the University of Helsinki. It means the beginning of further cooperation in the field of teacher training and curriculum development.
The delegate from MRSU presented by  Grigory Suslin, Vice-rector for academic Affairs, who visited the University in Finland. Kimmo Karpijoki, Executive Director of the Center for continuing education was the representative from the University of Helsinki side.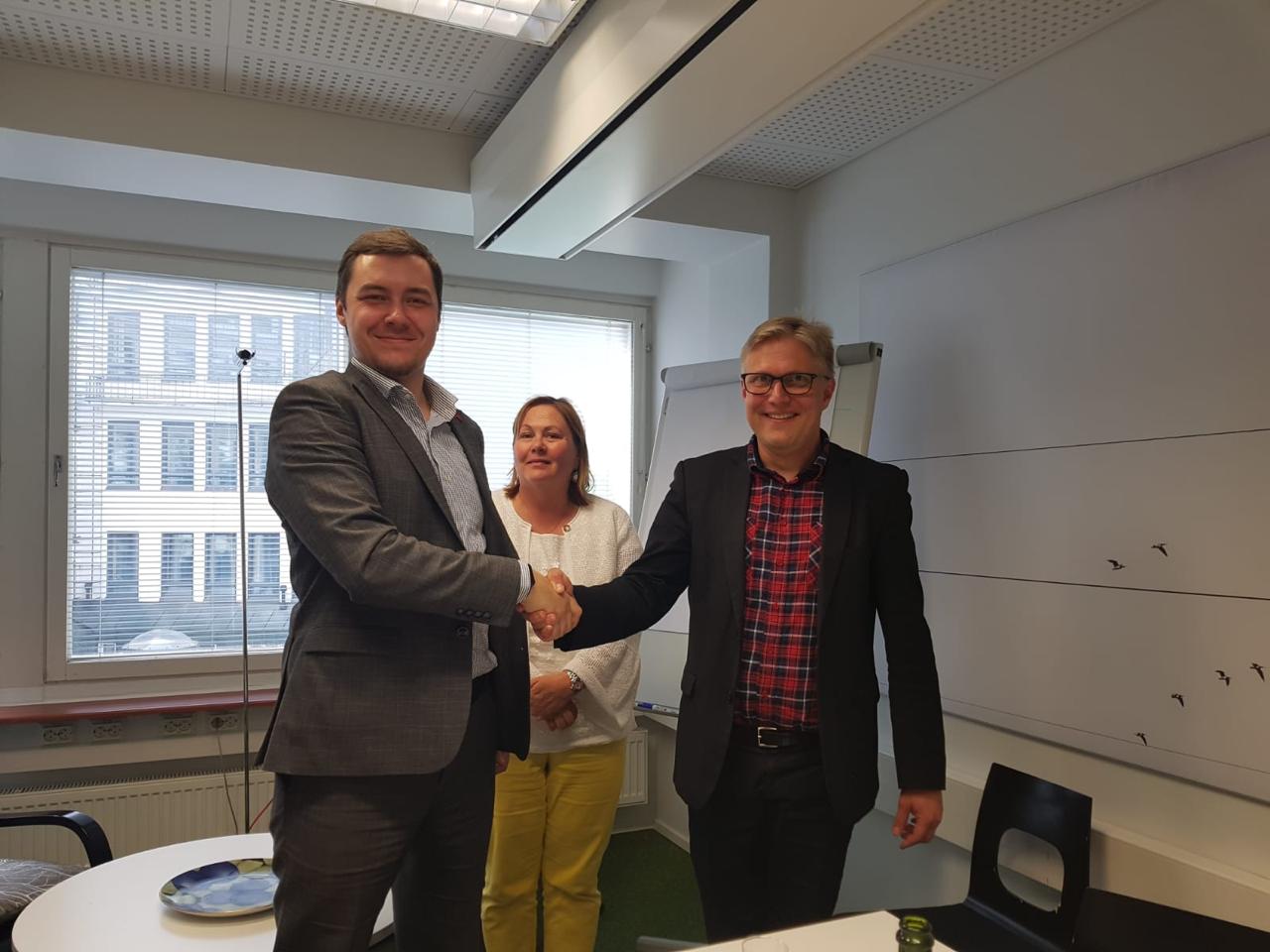 Gregory Suslin and Kimmo Karpijoki
MRSU strives for the comprehensive development of the international activities and cooperates with a number of international organizations. The University cooperates in different directions with foreign universities, institutes, colleges, schools, research institutions, museums and other organizations.
It is not the first time when MRSU collaborates with  the University of Helsinki which is the largest in Finland, a part of the European Association of universities "Utrecht network" and it is in the Top 500 universities in the world according to the QS rating.
The friendship between the universities started in December 2018. The foundation was a common desire to cooperate in teacher training and curriculum development. The exchange of experience and knowledge between universities in these areas will contribute to improve the quality education – the training of strong and confident teachers.
Both universities strive to develop relations in the scientific and educational spheres. That is why there was a need to sign a Memorandum to expand the scope of cooperation.
After the document signing, a detailed conversation took place between Grigory Suslin and Kimmo Karpijoki on the prospects for further work in scientific and educational activities.
It is important to note that MRSU is the first university that cooperates with the University of Helsinki in this direction.