On the 1-st of June 2019 MRSU students took part in the quest-camping "Ilyinskie defense lines".
Students came to Ilinskoye village, Kaluga region. It is the place where during the Second World War the most severe battles were. Guys had chance to immerse themselves in the atmosphere of the war-time, take part in the drill review, division into platoons, as well as introduction to commanders, who guided the process of the performance of complex tasks.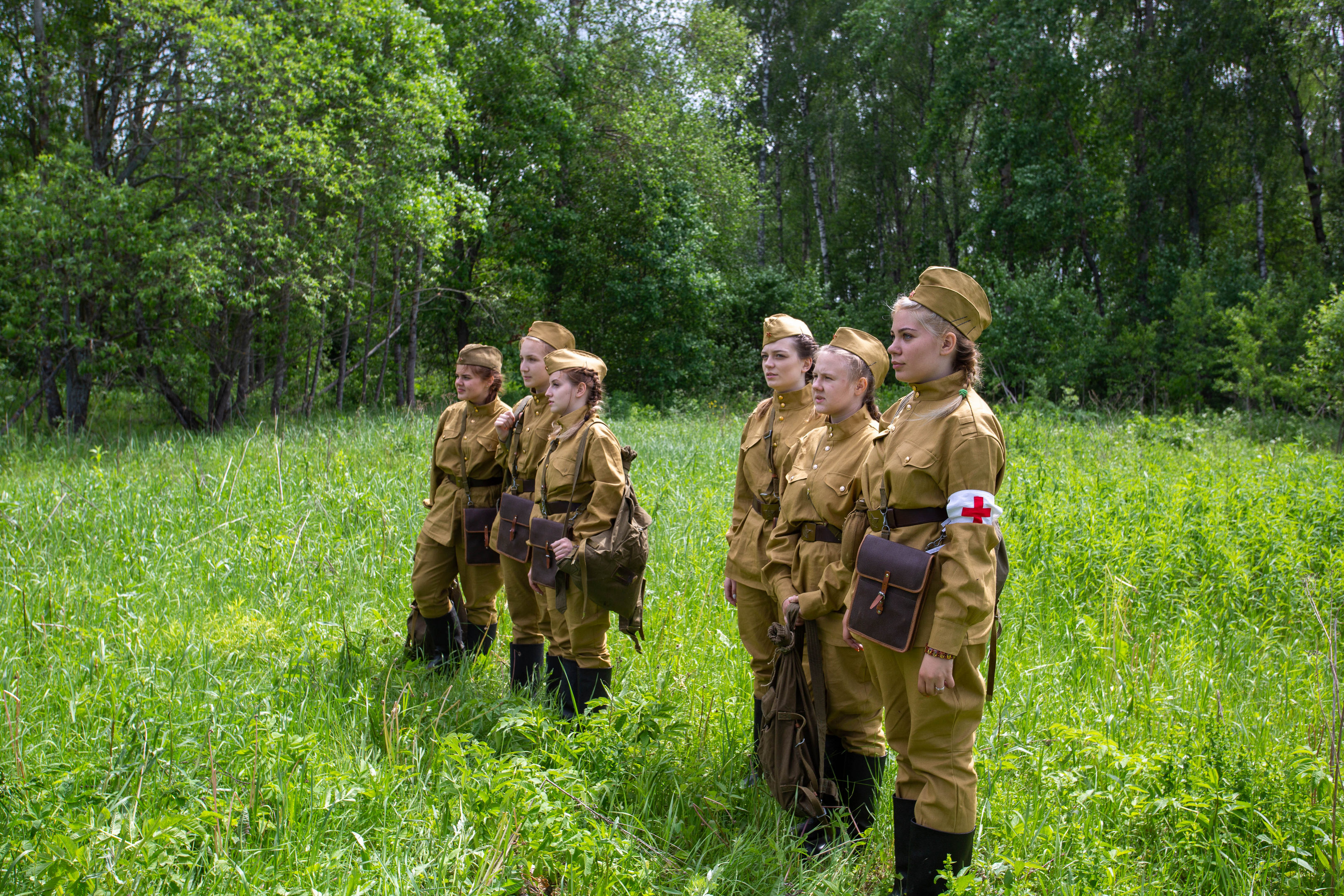 Participants of the quest campaign
Students went through a specially planned route, overcoming obstacles, getting ambushed, destroying enemy supplies, saving their partners who were injured. The organizers of the quest campaign provided an opportunity for young people to feel the burden of those days when Podolsk cadets fought bravely with the enemy.
At the lunchtime Russian Guard organized the field kitchen for each platoon with traditional army porridge. Participants gladly restored strength listening to the songs of the war period.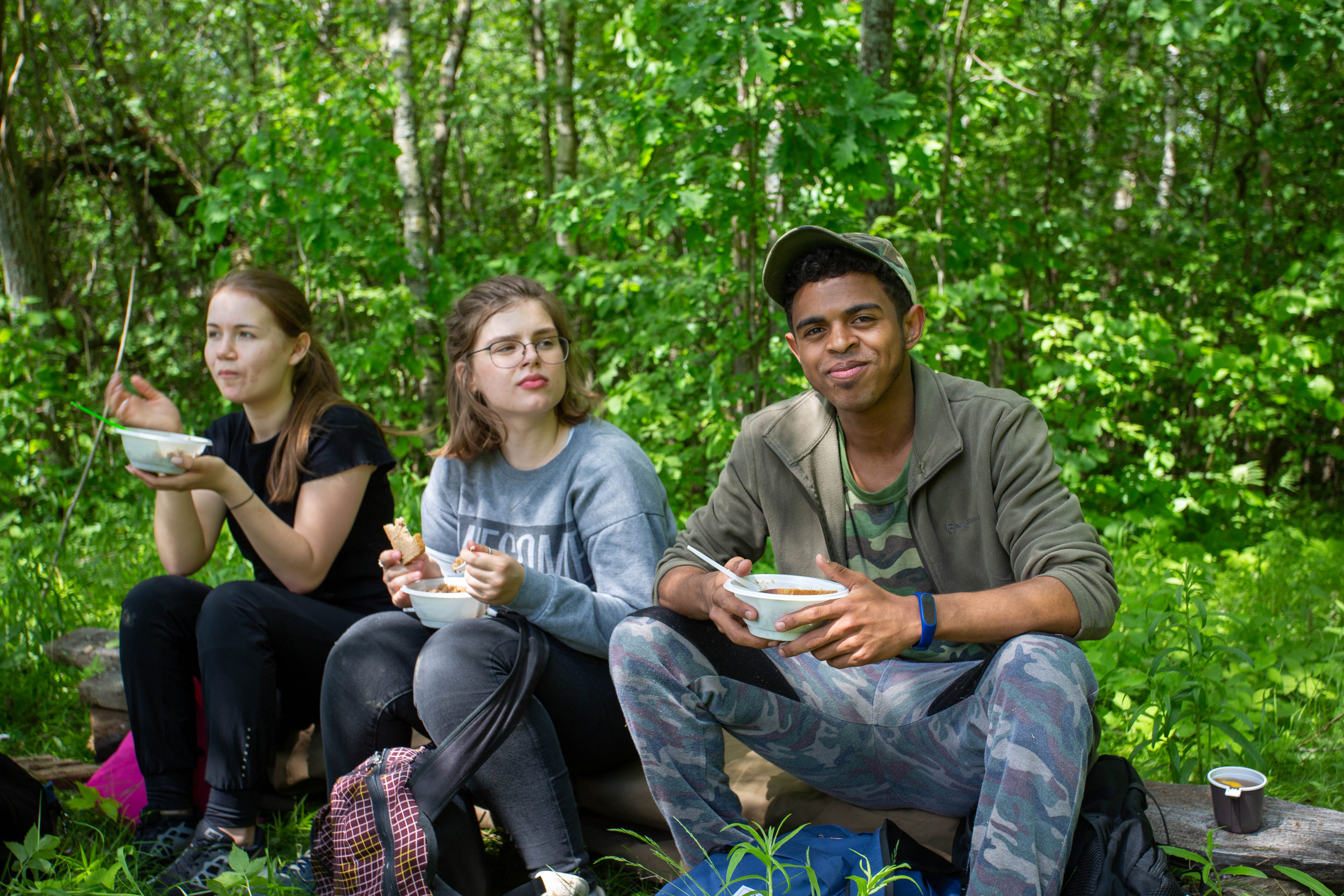 Students taste  army porridge
After completing the quest, MRSU students visited the military history Museum "Ilyinskie boundaries", where they watched the film about the feat of Podolskie cadets. Students laid flowers at the Eternal flame and with a minute of silence honored all those who died fighting for their Homeland.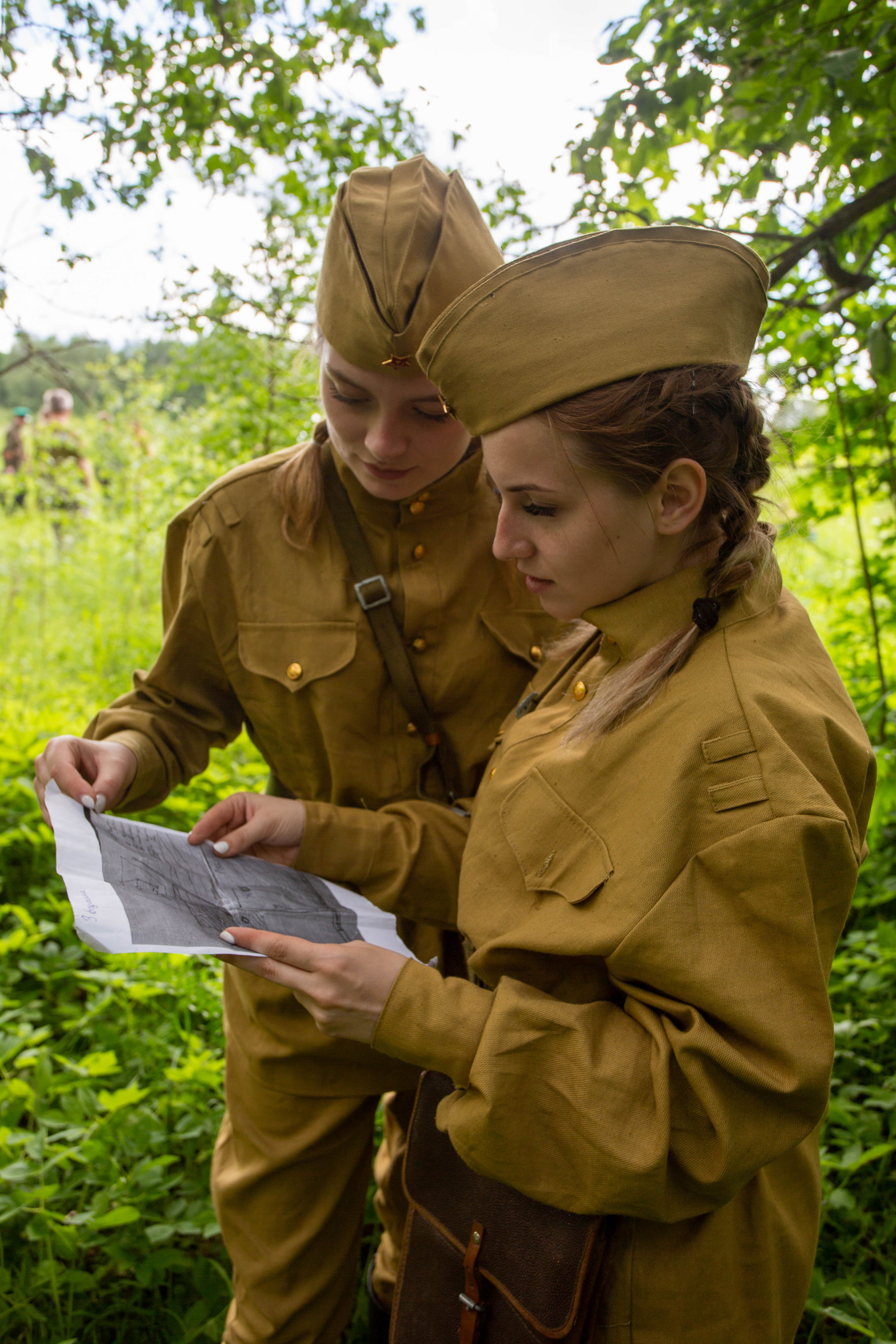 Students in the uniform of the Second World War