On the 29th of May, 2019, Russian Ministry of Foreign Affairs held a scientific and public expert session, which summed up the results of the first two parts of the educational project "Fragile peace" from the League of Nations to the UN"", dedicated to the 100th anniversary of the organization.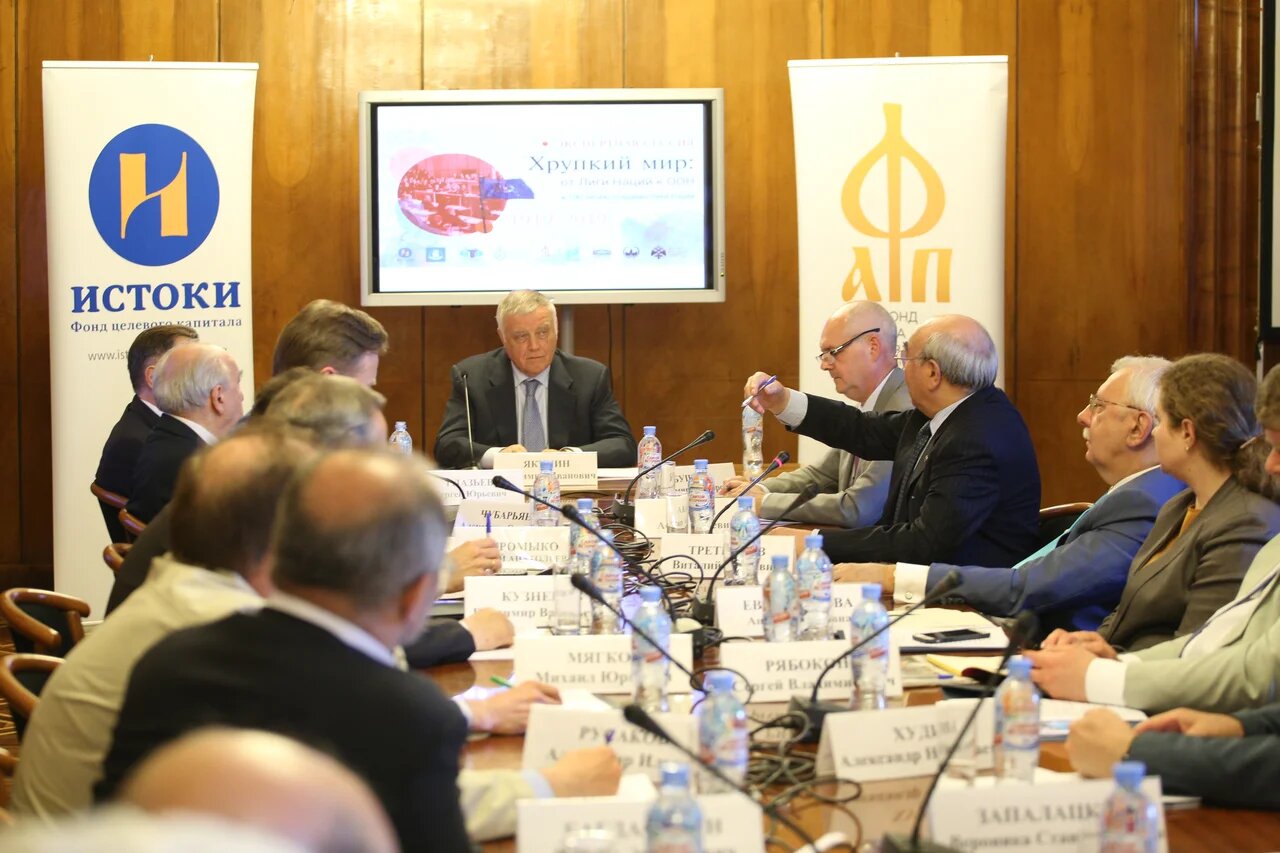 Session participants
In this session took part: V.I. Yakunin (Chairman of guardianship Council of Andrey Pervozvanniy Fund), S.Y. Glazyev (Academician of RAS, Adviser of the Russian President, Doctor of economics), A.O.Chubaryan (Scientific Director of the Institute of world history of RAS, Doctor of history, Academician), A.A. Gromyko (Director of the Institute of Europe RAS, Doctor of political science), A.A. Akaeva (Professor of Lomonosov Moscow state University, foreign member of RAS, Doctor of technical science),  V.T.Tretyakov (Dean of the Higher school of television of Lomonosov  Moscow state University), V. V. Kuznetsov (Director of the UN Information center in Moscow),  M.Y. Myagkov (Scientific Director of the Russian military-historical society, head of the Center of wars and geopolitics of the Institute of universal history of RAS, Professor of the Department of world and national history of MGIMO), V. S. Zapalatskaya (Acting rector of Moscow Region State University, PhD), A. I. Rusakov (Rector of Yaroslavl state University by P. G. Demidov), A. N. Houdin (Rector of Kursk state University, PhD), V. E. Bagdasaryan (Dean of the faculty of history, political science and law of MRSU, Doctor of historical Sciences), A. V. Shestopal (Professor of MGIMO, Doctor of philosophy).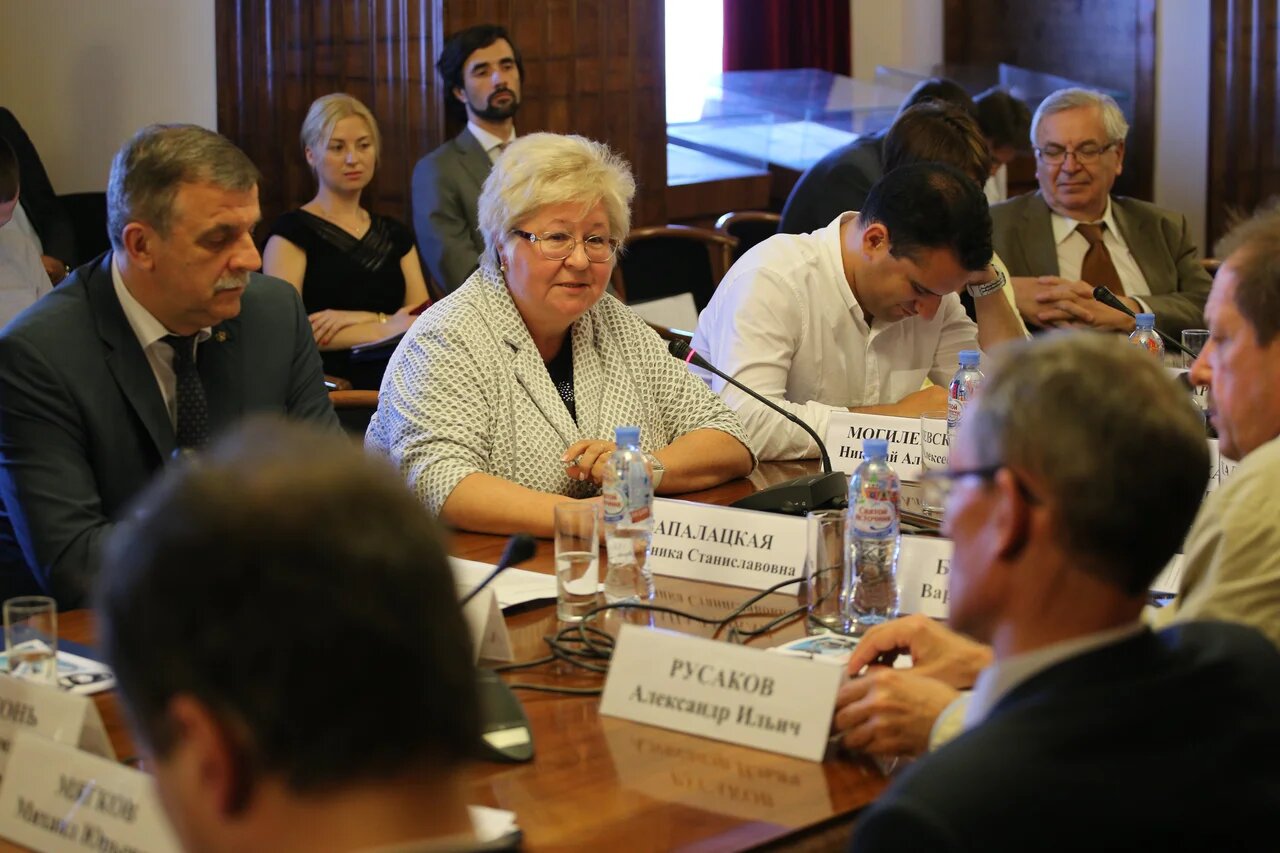 V.S.Zapalatskaya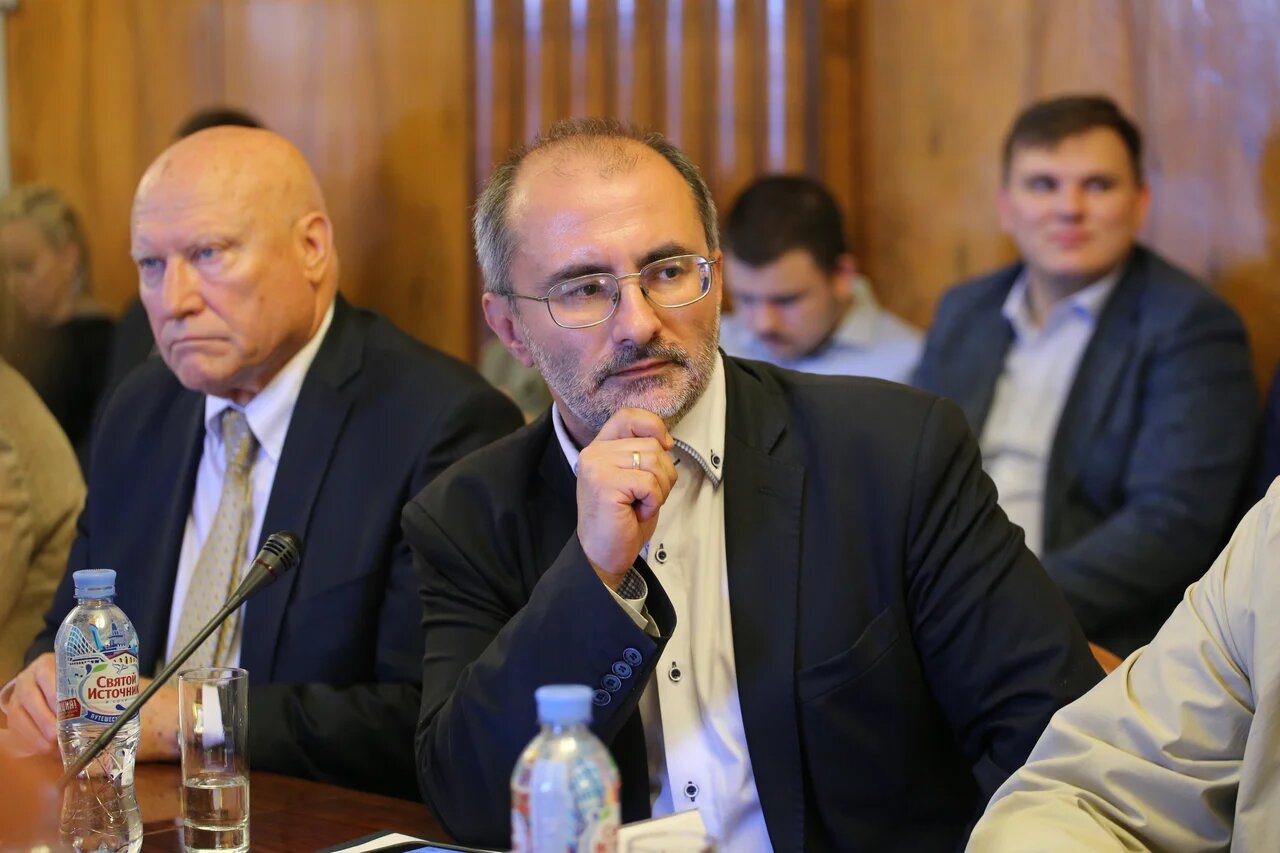 V. E. Bagdasaryan
Ilya Lebed, a student of the faculty of history, political science and law, spoke on behalf of the MRSU students ' team that won the main prize of the project. He thanked the organizers of the event, and also noted that although the reconstruction of historical events is no longer a new idea in the world of educational content, this competition was able to offer a qualitatively new approach to games related to historical themes. In addition to the obvious advantages in the form of historical education, in an unusual "wrapper", the disclosure of the creative and scientific potential of students, deep and diverse immersion of participants in the theme of the game, it is also possible to note the universality of this project. Any topics, events and memorable dates can be the subject of an open dialogue at the competition venues. The organizers have created the basis for the appearance of a League of such historical student games.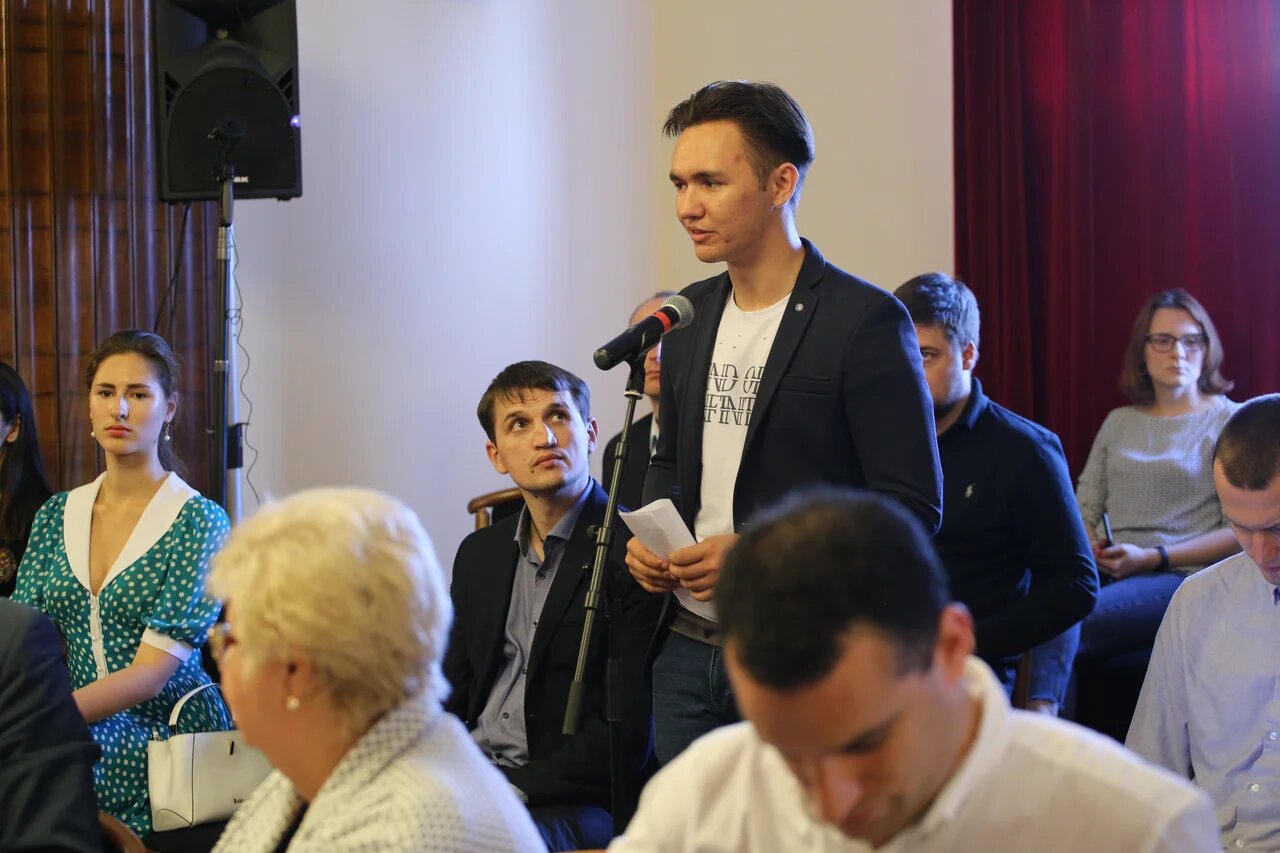 Ilya Lebed