MOSCOW REGION STATE UNIVERSITY IS IN TOP- 100 OF THE BEST UNIVERSITIES OF RUSSIA ACCORDING TO THE RAEX- ANALYTICS AGENCY
On the 5th of June, 2019, was held the VII international forum of the universities "Global competitiveness", where was announced the list of 100 best  universities of Russia, and  Moscow Region State University is among them. The event was attended by Veronica S. Zapalatskaya (acting rector of MRSU) and Ekaterina M. Marich (head of the Department of scientific and strategic design of MRSU)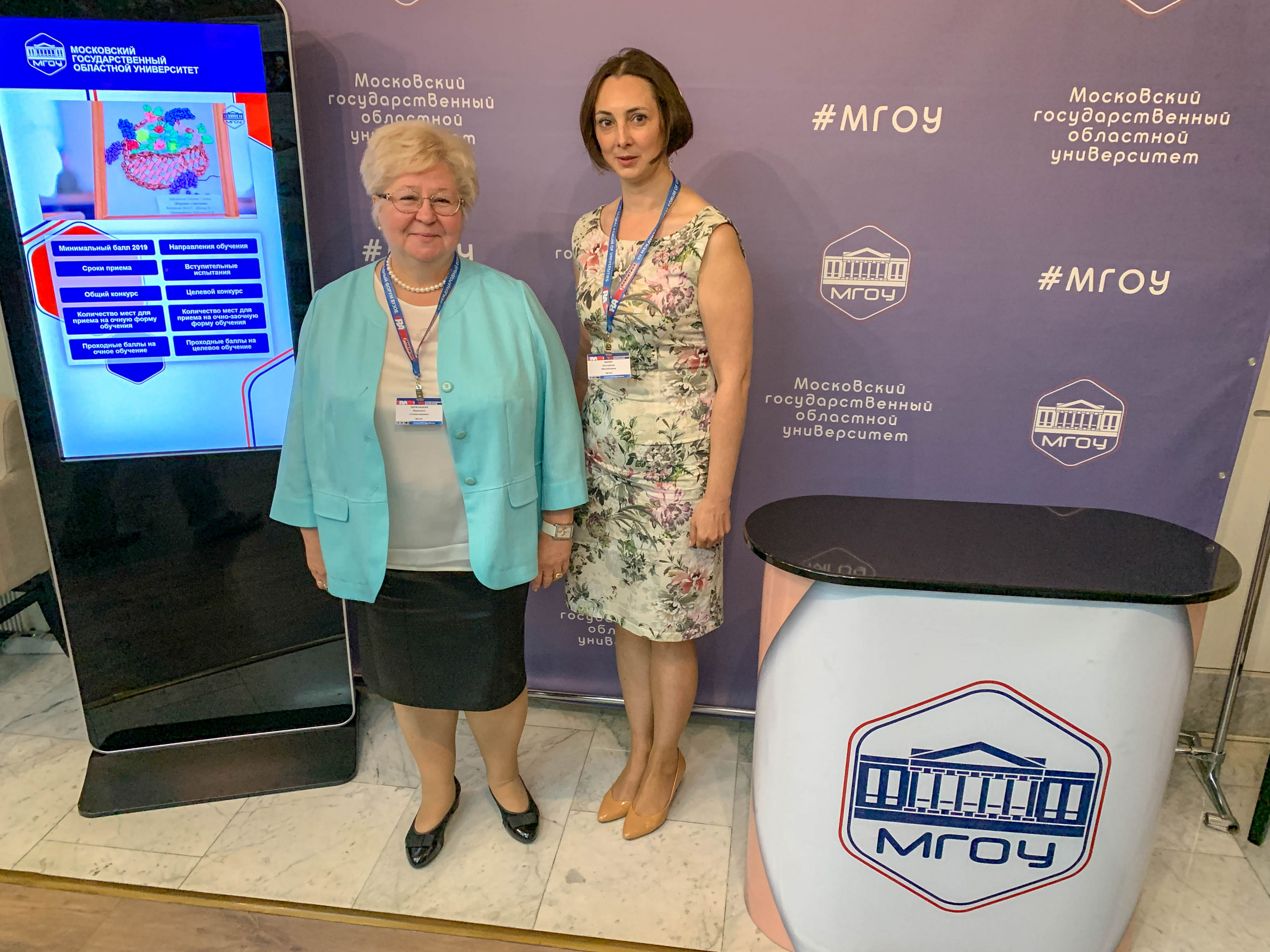 Veronica S. Zapalatskaya (acting rector of MRSU) and Ekaterina M. Marich (head of the Department of scientific and strategic design of MRSU)
RAEX- rating Agency has released a list of 100 best universities in Russia by the start of the admission campaign in 2019. More than 50,000 students and 158 universities passed the surveyed for this project. MRSU took the 74th position in the list of leading universities, academies, institutes of Russia according to the Agency.
Determining the position of the University was based on the analysis of the following factors:
Conditions for getting quality education at the University;
•Level of demand for University graduates by employers;
•Level of research activities of the University.
RAEX interviewed more than 50,000 students from the best universities in Russia to learn their views on the strengths and weaknesses of Russian universities and to understand what is the most lacking in educational institutions.
The survey showed that students consider two following points to be the strongest suit of the universities: fundamental component of education and involvement in the research process.
It should be noted that the list of the best universities included just 3 universities from Moscow region, and MRSU is among them.
The full information about the list of top 100- universities is available by the link below: https://raex-rr.com/education/universities/top-100-univercities_of_russia.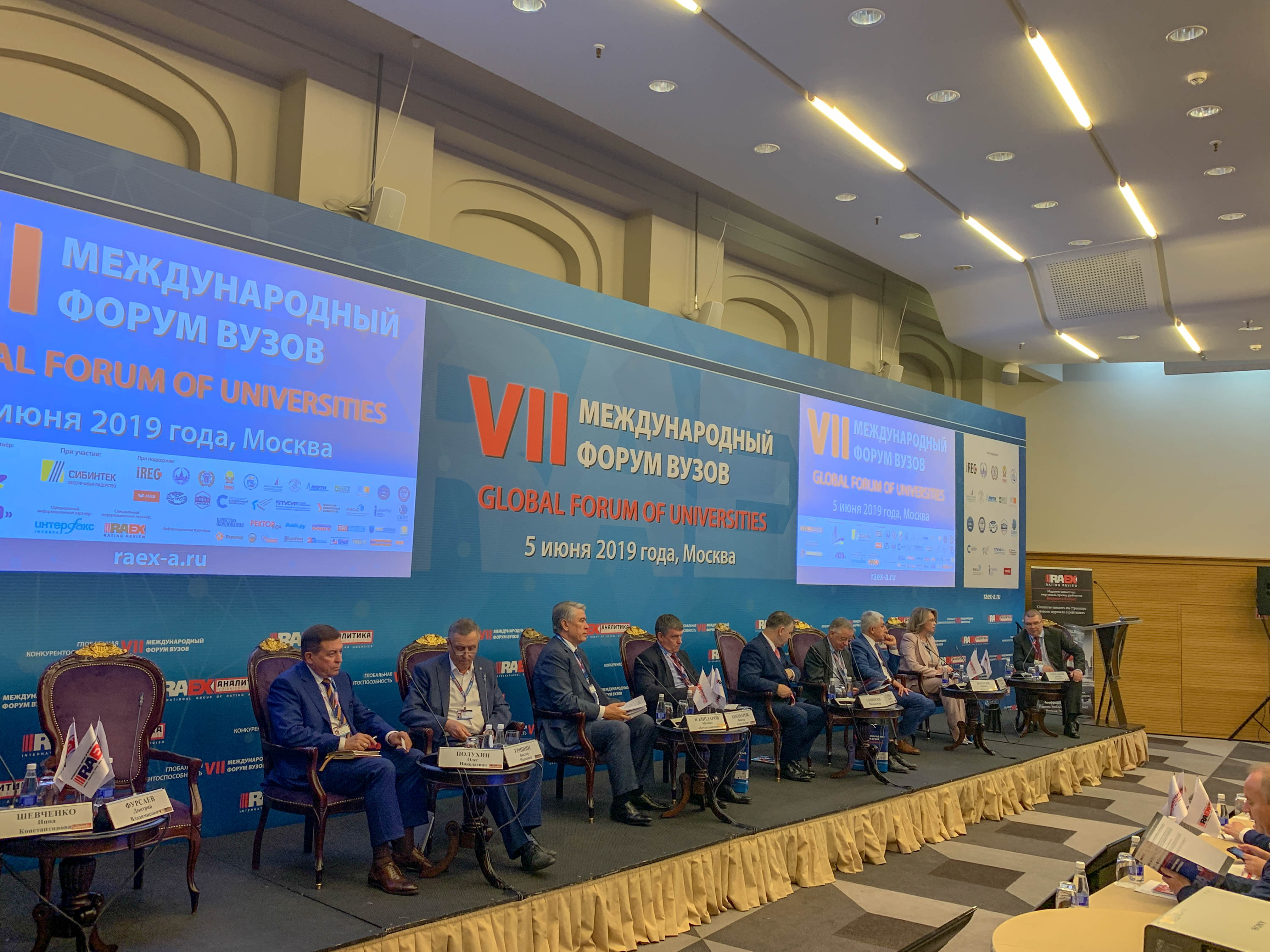 Participants of the plenary discussion: "Sustainable development of universities in the era of new challenges" which was held in the framework of the forum