On the 10 th of September 2018, an International Scientific Seminar was held in MRSU.  The theme of the meeting was «Modern Scientific Approaches to learning Information Technology and Design». The seminar was attended by representatives of the Hubei Professional College of Biotechnology, PRC, led by Mr. Lu Xingui, Vice-President of the College.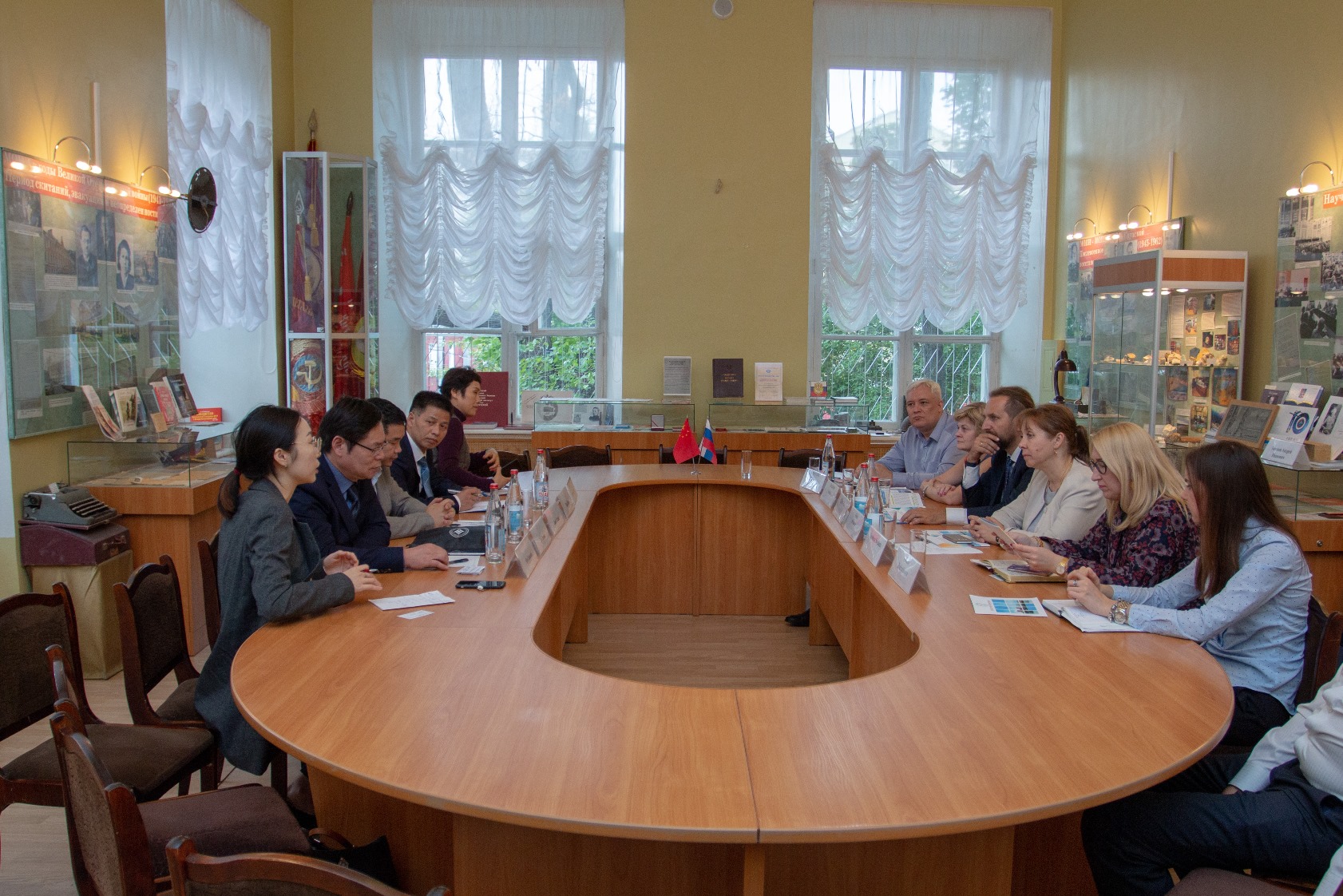 Seminar was attended by: Pevtsova E.A. (Vice-Rector of education), Chistov P.D.( Dean of the Faculty of Fine Arts and Folk Crafts), Barabanova N.N. (Dean of the Faculty of Physics and Mathematics), Tonsheva S.V. (Head  of International Cooperation Department), Skripeychuk V.B. (Deputy Head of the Department of Scientific Research Organization and International Relations), Badretdinova A.A. (employee of the International Cooperation Department) on behalf of MRSU.
Pevtsova E.A. started the meeting with the welcoming speech addressed to the guests from the People's Republic of China.
During the lively conversation, the parties exchanged views and proposals on the organization of academic cooperation between the Hubei Professional College of Biotechnology and MRSU.  The Great interest met an idea: To provide education for Chinese students in bioecology and information technology educational pathways on the basis of college and MRSU (according to the scheme:3+2 years).
At the end of the meeting, the parties expressed their intention to exchange educational plan and normative documents which regulate the organization of the educational process. These measures contribute to adapt educational programs and implement what was planned.
At the end of the meeting, the parties exchanged the souvenirs.
The meeting was held in a warm and friendly atmosphere.