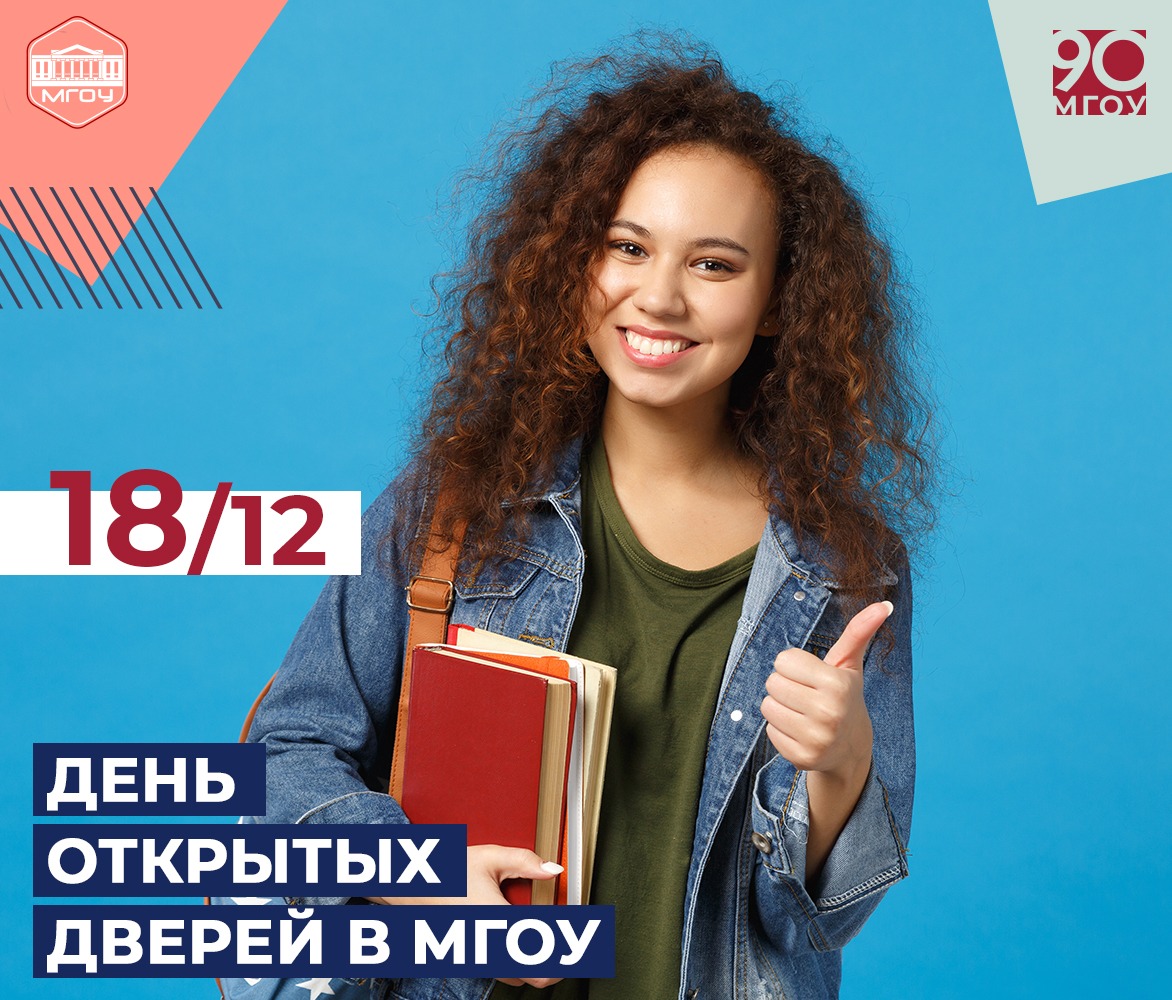 On December 18, the Moscow Region State University will host an Open Day!
If you have not yet decided on the choice of a university, come and find out what opportunities are provided by studying at MRSU. Students, graduates and teachers will tell about the advantages of our graduates.
The faculty exhibition will start at 10:00. Representatives of the dean's offices will answer the guests' questions.
At 11:00 in the assembly hall, Granush Jafarova, the head of the department for career guidance with applicants and students will tell about the rules of admission in the coming academic year and the details of preparation for the Unified State Exam.
There will be a live broadcast from France during the event. Students of the Faculty of Romano-Germanic Languages are currently studying there. Moscow Region State University has the opportunity to obtain double diplomas with a number of foreign universities. The students will tell about their impressions and share their experience of studying abroad.
Associate Professor of the Department of the History of Russia of the Middle Ages and Modern Times Evgenia Kurenkova will also address the guests. The teacher is recognized as the best lecturer of our country.
Alexander Smirnov, an endocrinologist, Candidate of Medical Sciences, associate professor, former military surgeon, and now head of the Department of Fundamental Medical Disciplines, will tell about the possibilities of the medical faculty.
The open Day of Moscow Region State University will be held in the Perlovskiy building of the University.
Address: Mytishchi, Vera Voloshina str., 24. Register for the Open Day by following the link: https://web.mgou.ru/p/openday/reg/