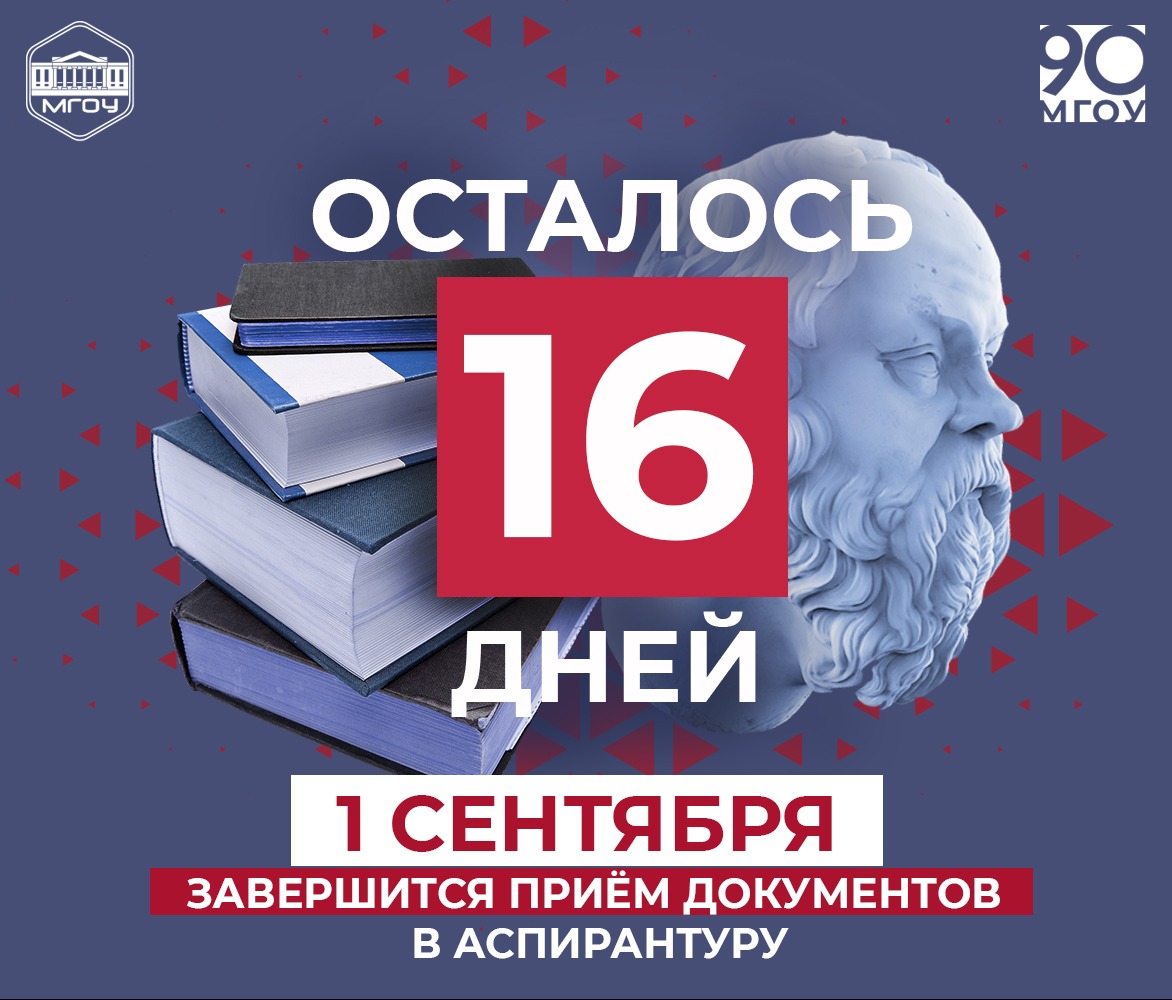 On September 1, the acceptance of documents for postgraduate studies in the first stream will be completed. Entrance tests will be held from September 6 to September 13. The deadline for submitting documents in the second stream (if budget places remain open in the first stream) is from September 22 to 23. Entrance tests are held on September 24.
The beginning of postgraduate studies is on October 1.
Applicants with a higher education (master's degree, specialty) can apply for a postgraduate course at Moscow Region State University.
More detailed information for future graduate students is available on our website.
There are 16 days left before the end of accepting documents for admission to the graduate school of MRSU! You can apply for admission in a remote format through the website.
You can get acquainted with the instructions for working in the electronic information system of the Moscow Region State University and detailed information on the website.