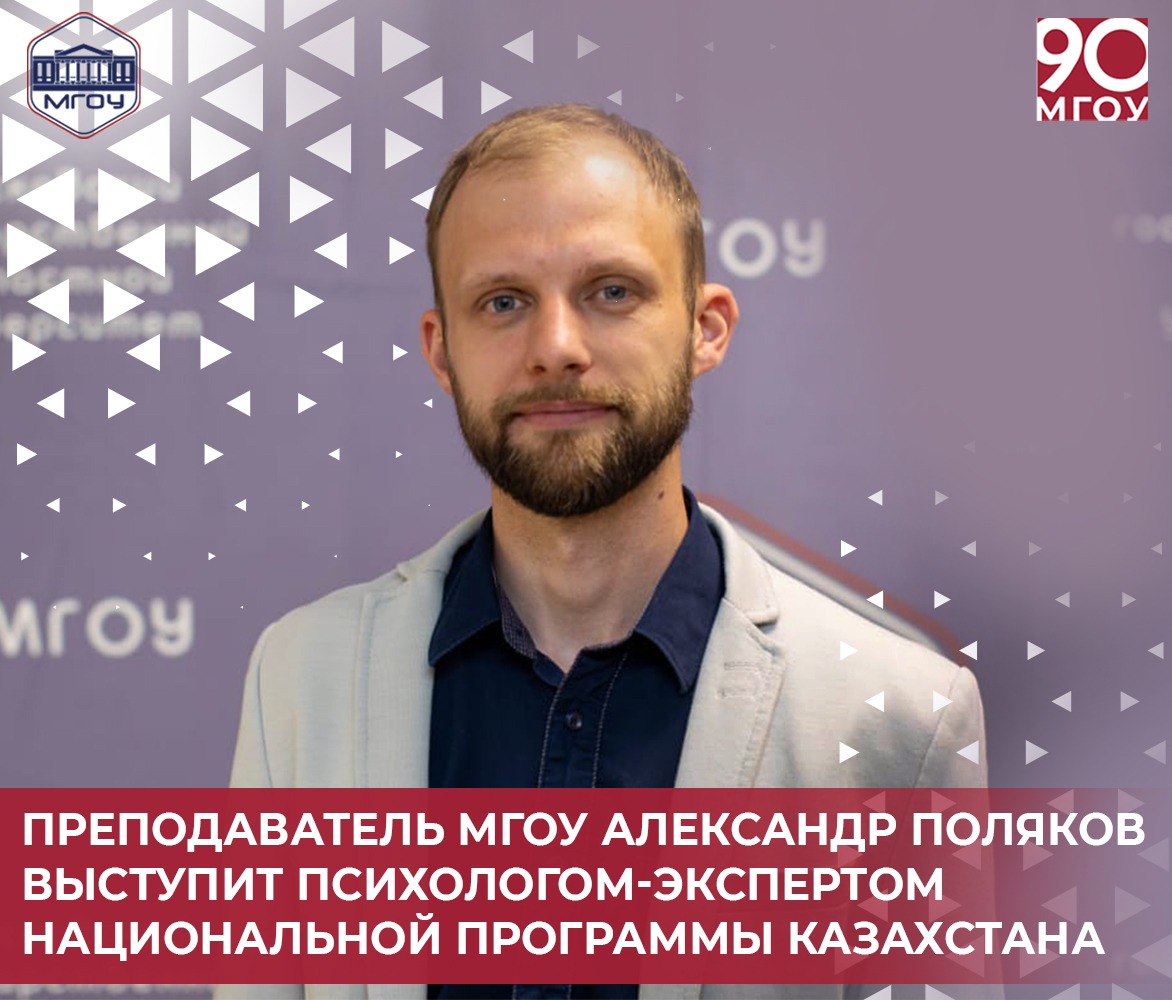 Professor of Moscow Region State University, PhD in Psychological Sciences, associate professor of RAO Alexander Polyakov will act as a psychologist-expert of the Kazakhstan project "Kemel Bolashak" ("A wonderful future"). The task of the project is to develop methodological materials for promoting the values of the national program of Kazakhstan "Rukhani zhangyru" ("Spiritual Revival").
The program includes specific projects that were commissioned to develop and implement by the first President of the Republic of Kazakhstan, Nursultan Nazarbayev. The program is aimed at "modernization of public consciousness", that is the adaptation of the country's population to the globalization processes, but with the preservation of national identity.
Alexander S. Polyakov will hold webinars for middle and high school teachers within the framework of the Kemel Bolashak project. He will also develop methodological recommendations for the formation of the values declared in the program "Rukhani Zhangyru" among the younger generation of Kazakhstanis.
The speaker is going to talk about the social and cultural processes that affect the formation of consciousness, show the role of the emotional sphere in the formation of personality, reveal the mechanisms of national identification. In total, Alexander Polyakov will hold 8 webinars. They will be held in October-November 2021.