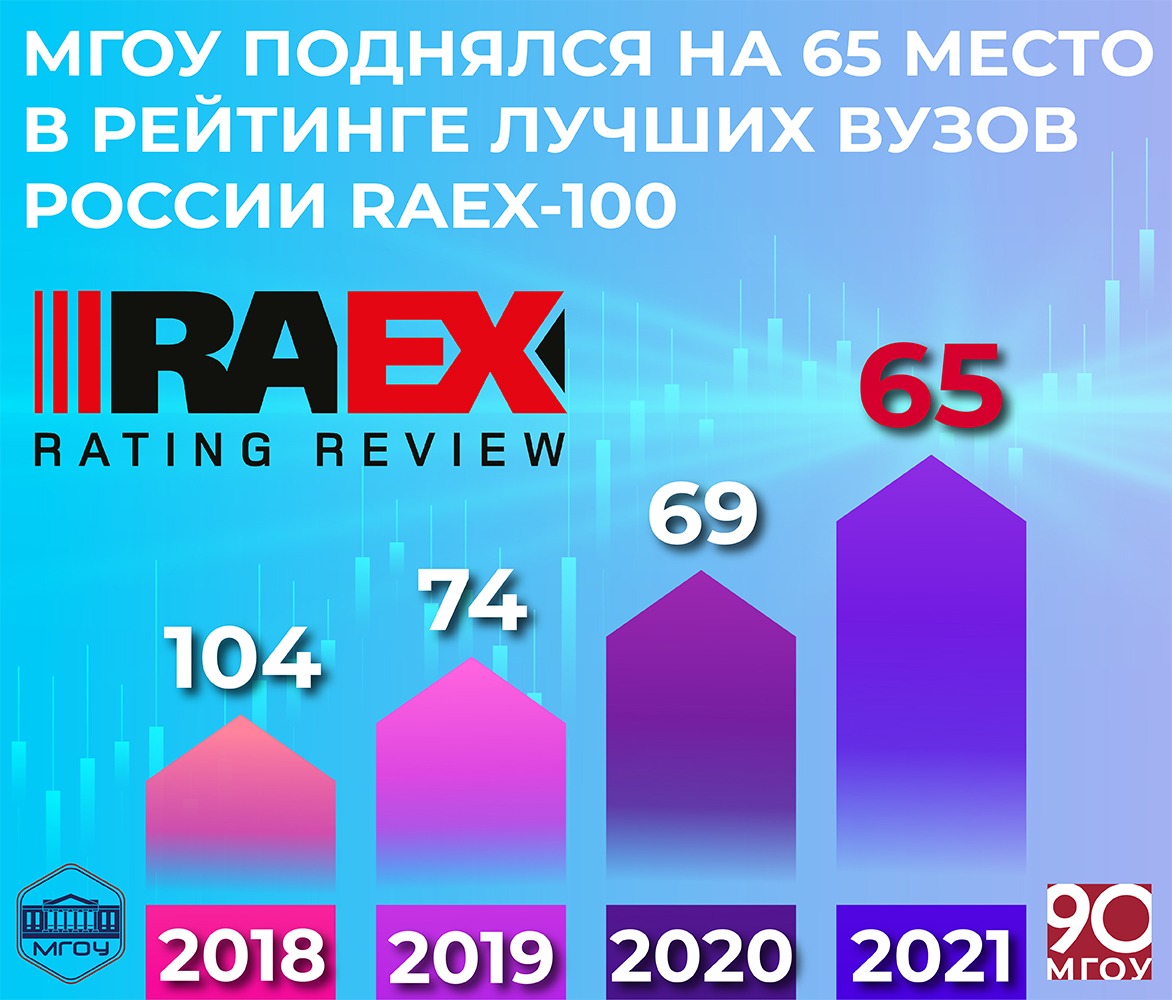 Moscow Region State University has risen to 65th place in the 10th anniversary ranking of the best universities in Russia RAEX-100! The rector of the Moscow Region State University Elena Aleksandrovna Pevtsova commented on this event: "Only the highly professional team work of well-known scientists, young researchers, teachers, managers, heads of faculties, departments allows us to achieve important success! The University is actively developing, strengthening its position and proving an important role in ensuring the leadership of our state! We are in the TOP 100 best universities in the country! The 65th place in the RAEX-100 Rating of the best universities in Russia is an illustration of our victories over the year in the field of education and science, joint activities for the benefit of the development of the Moscow  Region  State  University!»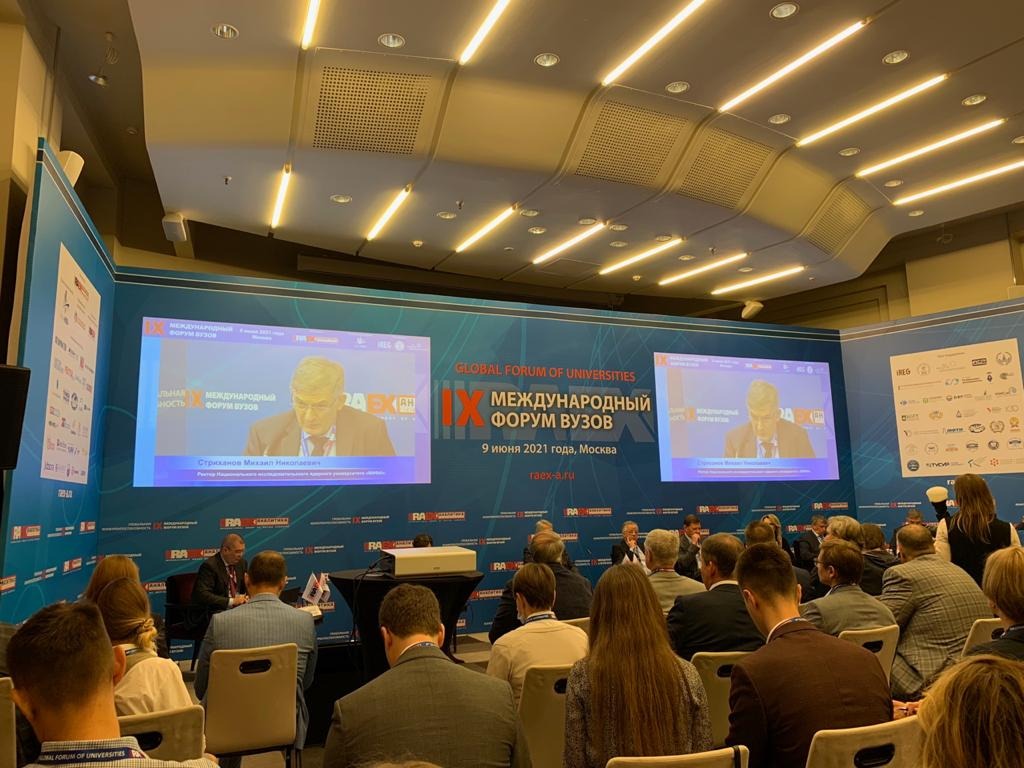 Statistical indicators were used in the preparation of the rating, as well as the results of surveys of more than 70 thousand respondents: representatives of academia, students and graduates and employers.
The rating goal is to assess the University's ability to provide graduates with high quality knowledge, skills and abilities, based on the conditions for their receipt and the results of their application.
In total, universities from 31 regions of Russia entered the RAEX-100 rating.   Moscow is the leader in the number of participants in the rating: 32 universities out of the first hundred are located in the capital (31 a year earlier), the Moscow and Tomsk regions (5 universities each), respectively.
Congratulations to our university with an excellent result! We wish you further development.