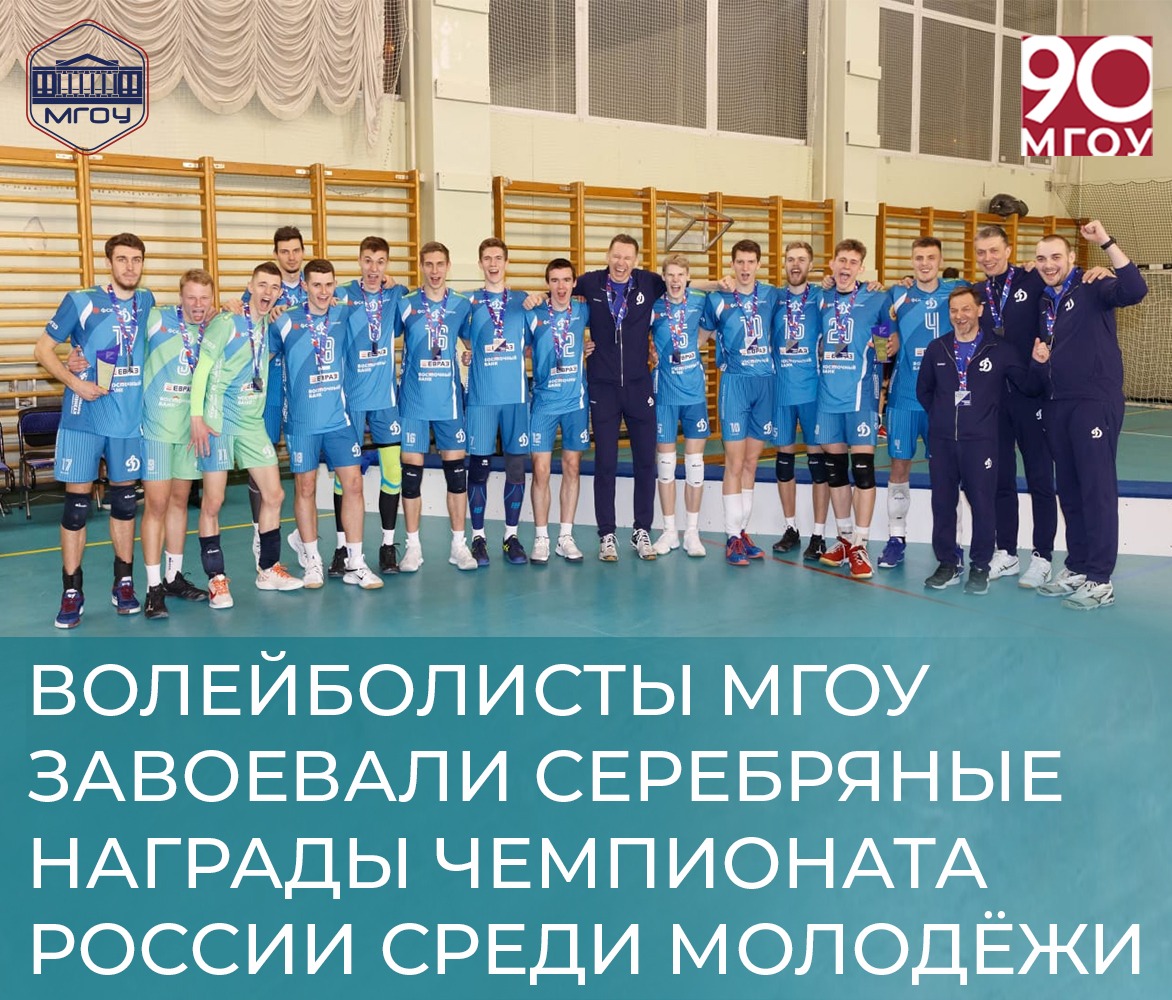 Students of the Faculty of Physical Culture, playing for the youth double "Dynamo-Moscow", won silver medals of the Russian Volleyball Championship among youth teams.
Our athletes performed well: Alexey Ganenko, Konstantin Latyshev, Andrey Senin, Mikhail Danilov. Andrey Senin was recognized as the best player of the championship.
The guys have been playing volleyball for more than 12 years. The best students of children's and youth sports schools successfully play for the volleyball team of Moscow Region State University. They are winners of the international student festival of youth sports (2019), bronze medalists of the Central Federal District among student teams. One of the players, Alexey Ganenko, even won silver at the World Youth Team Championship in 2018.
Our volleyball players have proven themselves well in the youth team of "Dynamo-Olymp»:
– To become a prize-winner of the youth league is a very serious achievement! – Alexey Kiselev, the head of the Moscow Region State University Sports Club, commented on the results of our guys. – This prestigious award in future gives athletes a chance to get into the main volleyball team "Dynamo-Moscow".
Congratulations to our volleyball players and we always wish you one hundred percent hits!