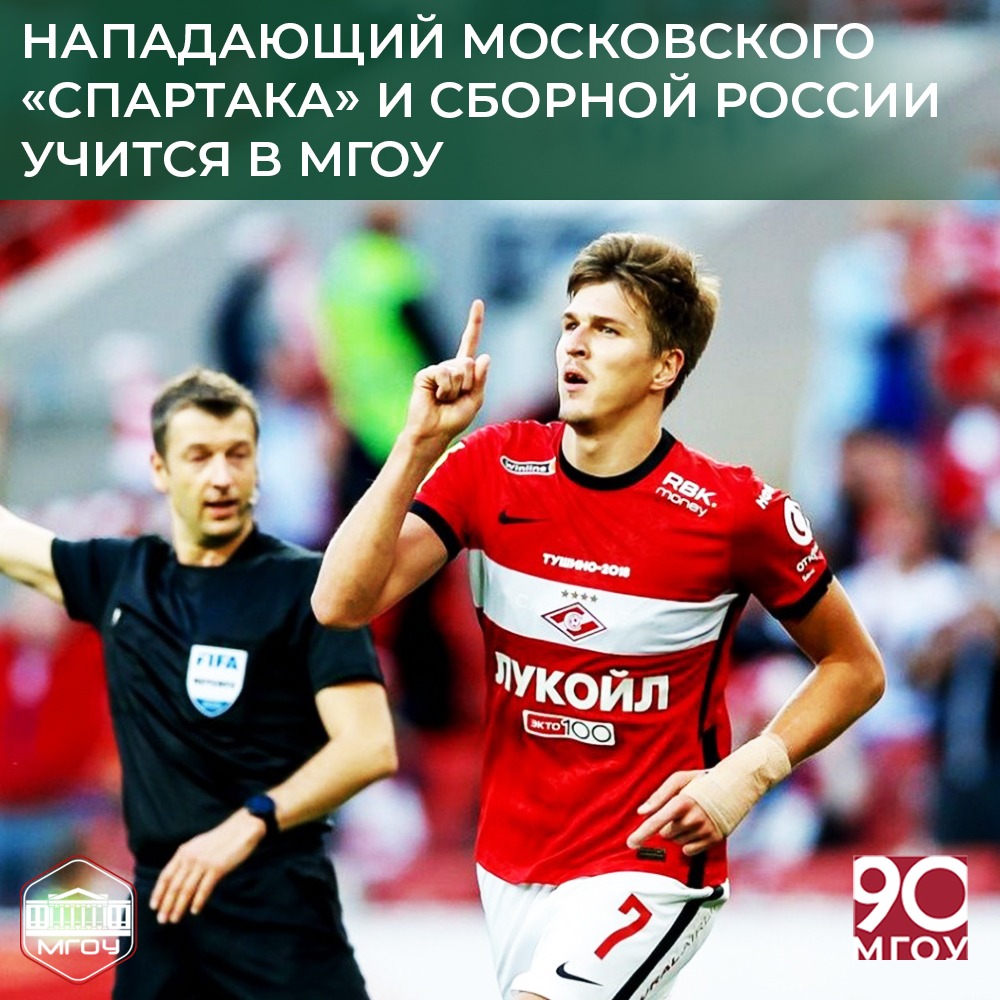 Alexander Sobolev wird einer der Leiter des russischen Fußballs. Neulich Alexander Sobolev becomes one of the leaders of Russian football. The other day, the athlete scored 2 goals against Rostov, playing for the Moscow-Spartak. Before this match, the capital's football team could not beat Rostov for 8 years.
In the Russian national team, Alexander Sobolev made his debut on October 8, 2020, coming on as a substitute for the famous Artem Dzyuba. In the 92nd minute, the player scored a goal against the Swedish national team.
Success was also waiting for the athlete at the recent match with Malta in the qualifying tournament of the 2022 World Cup. Alexander Sobolev scored the third-the decisive goal against the opponent.
We congratulate the athlete on a number of victories and wish him further championship achievements!
The Faculty of Physical Culture of Moscow Region State University has produced 33 Olympic champions and more than 100 world and European champions.