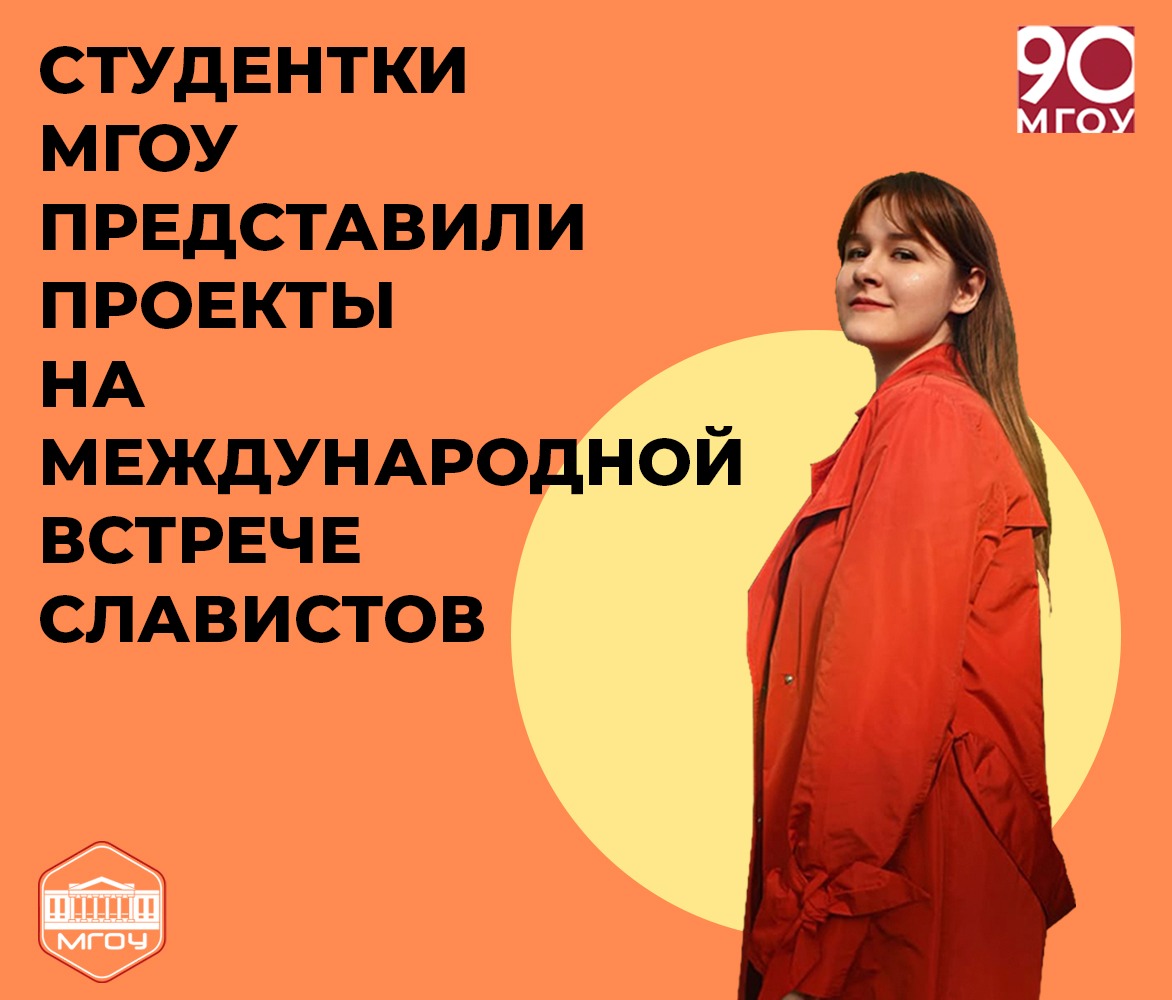 Students of the Faculty of Russian Philology of Moscow Region State University spoke at the international conference of young Slavists "Slavica iuvenum 2021" of the Department of Russian Studies of the Faculty of Philosophy of the University of Ostrava (Czech Republic). The conference is organized by Anna Voitenko, Associate Professor of the Department of History of the Russian Language and General Linguistics of Moscow Region State University, and Dmytro Klimenko, Master of Biology, Master of Philology, Doctoral Student of the Department of Slavistics of the University of Ostrava. ⠀
Philologists of our university Elena Ishchenko, Ksenia Butneva, Diana Sabchuk, Ekaterina Chaykovskaya, Natalia Barinova and students from Poland, the Czech Republic, and Slovakia presented projects about birds and nature as symbols of Slavic culture.
Thus, a 4th-year student Elena Ishchenko presented the project "Review of the symbolic meaning of the cuckoo lexeme in the synchronic and diachronic aspects". In her research, Elena compared the modern and ancient traditions of the image of the cuckoo:
– Cuckoo-an element of phraseological units that are used in the modern language. This bird is associated with still well-known ritual actions (for example, counting the number of "ku-ku" during a walk in the forest).
– Elena, the format of the conference was unusual, wasn't it? The conference was held in Czech, Polish and Russian. Although none of us speaks these languages, but the general meaning of the works was still clear — this surprised us.
Ksenia Butneva, a 1st-year student, presented the project " The poetic image of the "peacock" lexeme in a linguistic and cultural picture". The girl turned to the etymological meanings of the lexeme "peacock":
— The bird is known in the different mythologies, but everyone associated the image of the peacock with wealth, luxury and pride.
Another project of the 1st year student Diana Sabchuk was devoted to some aspects of the concept of "starling" in the linguistic and cultural picture of the Slavs in Russian folklore and Russian literature.
The 2nd-year student Natalia Barinova told about the lexeme "kalina" and "rowan" and their significance in the culture of the ancient Slavs.
Philology students thank the Faculty of Russian Philology of Moscow  Region State University and the Department of Russian Studies of the Faculty of Philosophy of the University of Ostrava for the unique opportunity to participate in the youth conference of Slavists!