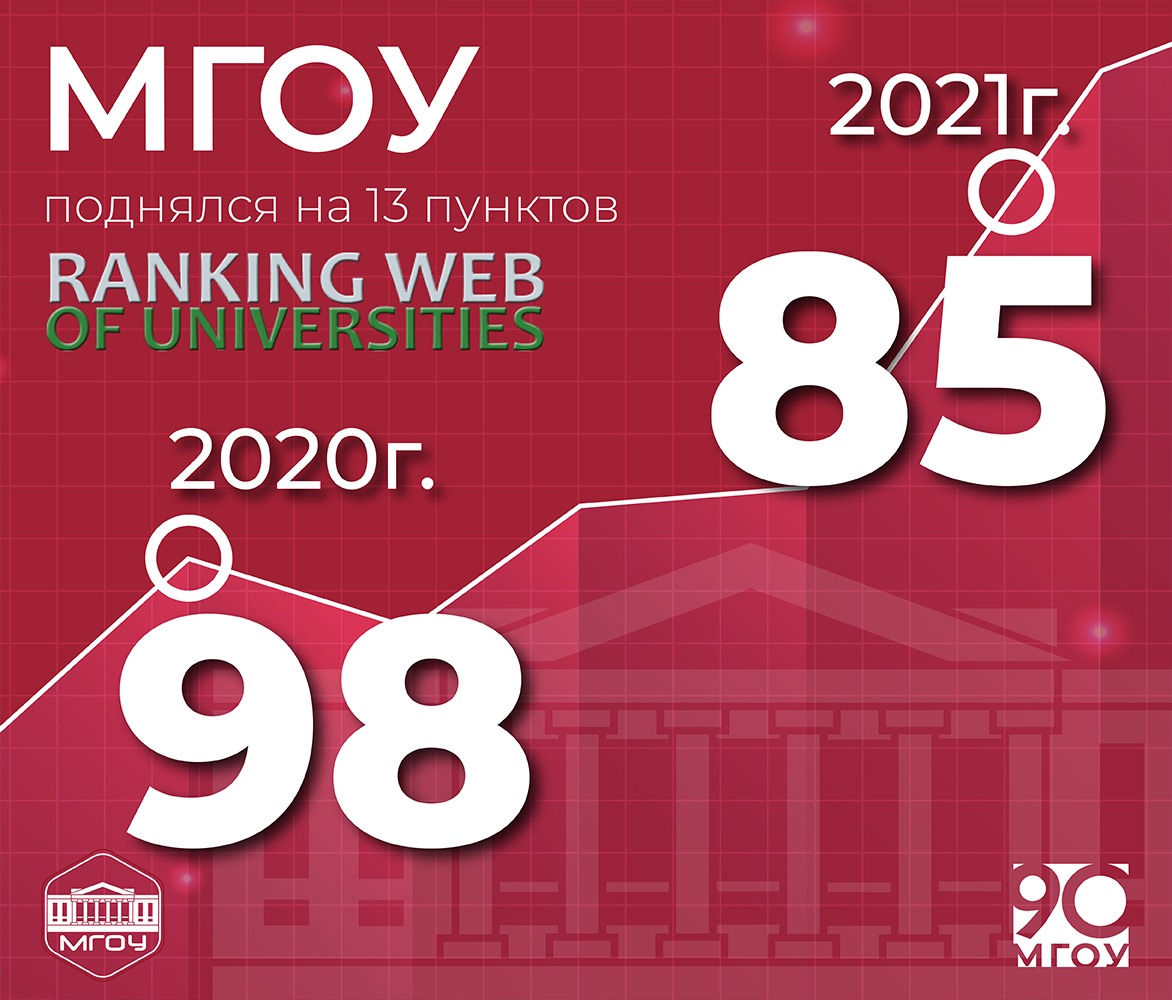 Moscow Region State University has risen from 98th to 85th place in the Webometrics ranking. A total of 1071 universities took part in the study.
The Webometrics international ranking of the Higher Council for Scientific Research (CSIC) compares universities according to the degree of content of their official Internet sites, the quality and uniqueness of the content, and material availability.
The Webometrics Ranking of World Universities is a global indicator of the research activities of universities on the Internet. Getting into it, the university gets the opportunity to compare the results of its scientific work with the results of any other university in the world. The place in the rating indicates the real contribution of the university to the world scientific well-being, which entirely depends on its network activity.