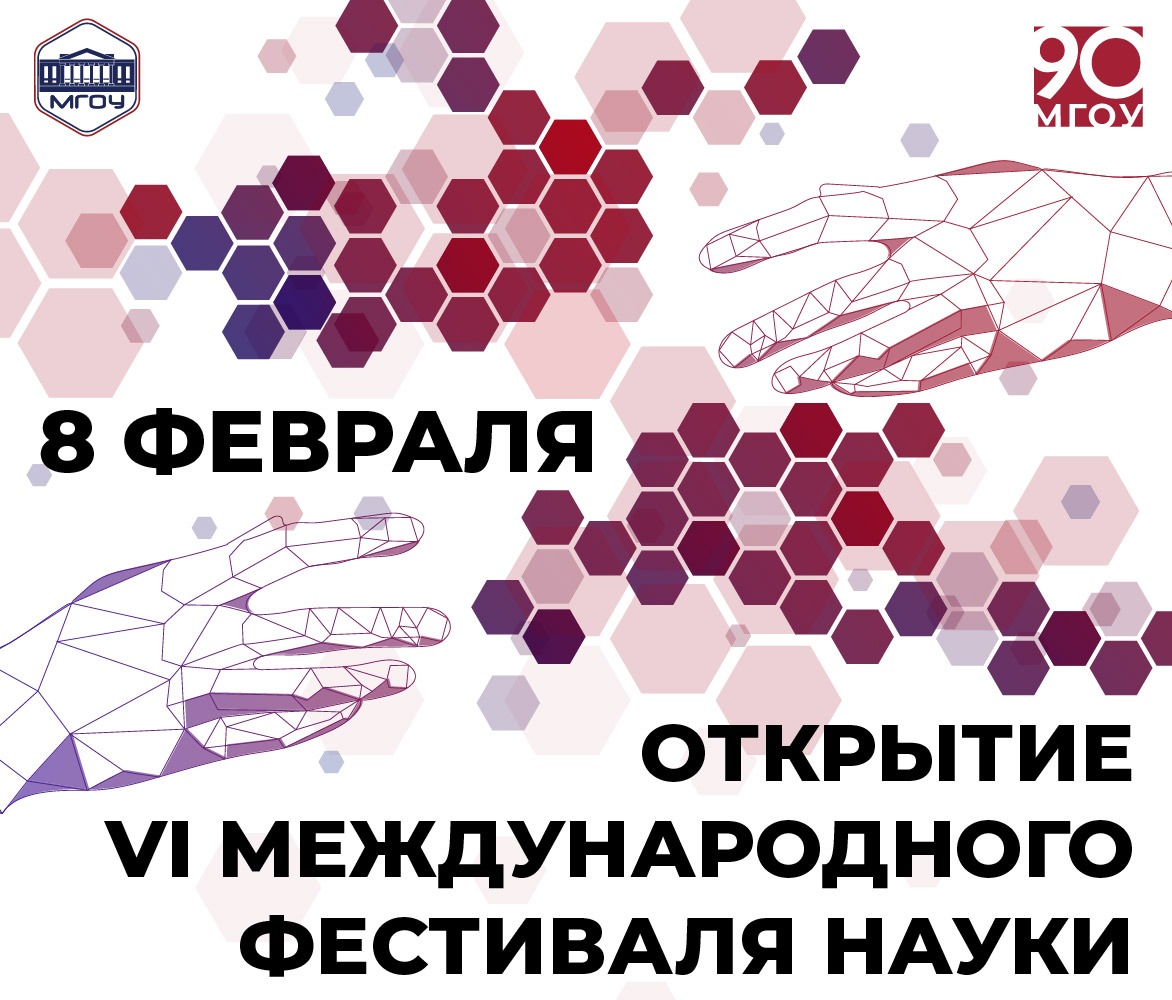 From the 8th to the 19th of February, Moscow Region State University is holding the VI International Science Festival, which will be attended by well-known scientists from the universities and scientific organizations in Moscow and the Moscow region, as well as scientists and representatives of Embassies.
Elena Pevtsova, the rector of MRSU is sure that the Festival is very relevant this year:
-The year 2021, as the year of Science and Technology, places special demands on every scientist, young researcher. We create all the conditions for serious scientific discoveries and breakthrough projects.
The Festival aims to develop the scientific potential of the Moscow Region and Russia, scientific relations with foreign partners, ensure the leadership of the Moscow region in the development and implementation of world-class scientific innovations, strengthen Russia in the global academic space, present scientific achievements of scientists in the Moscow region, promote scientific discoveries in the real sector of the economy, popularize science among young people.
At the Festival venues, leading scientists will give lectures on the latest discoveries and developments, hold educational events, master classes, interactive games, scientific debates, forums, open lectures, quests, excursions and unusual scientific meetings.
Well-known public figures, representatives of science, culture and education are invited to the opening ceremony. Video messages will be delivered by friends, partners and famous graduates of the university.
You can find out all the details about the Festival and register for participation in it by following the registration link.
https://web.mgou.ru/lp/sciencefest2021/