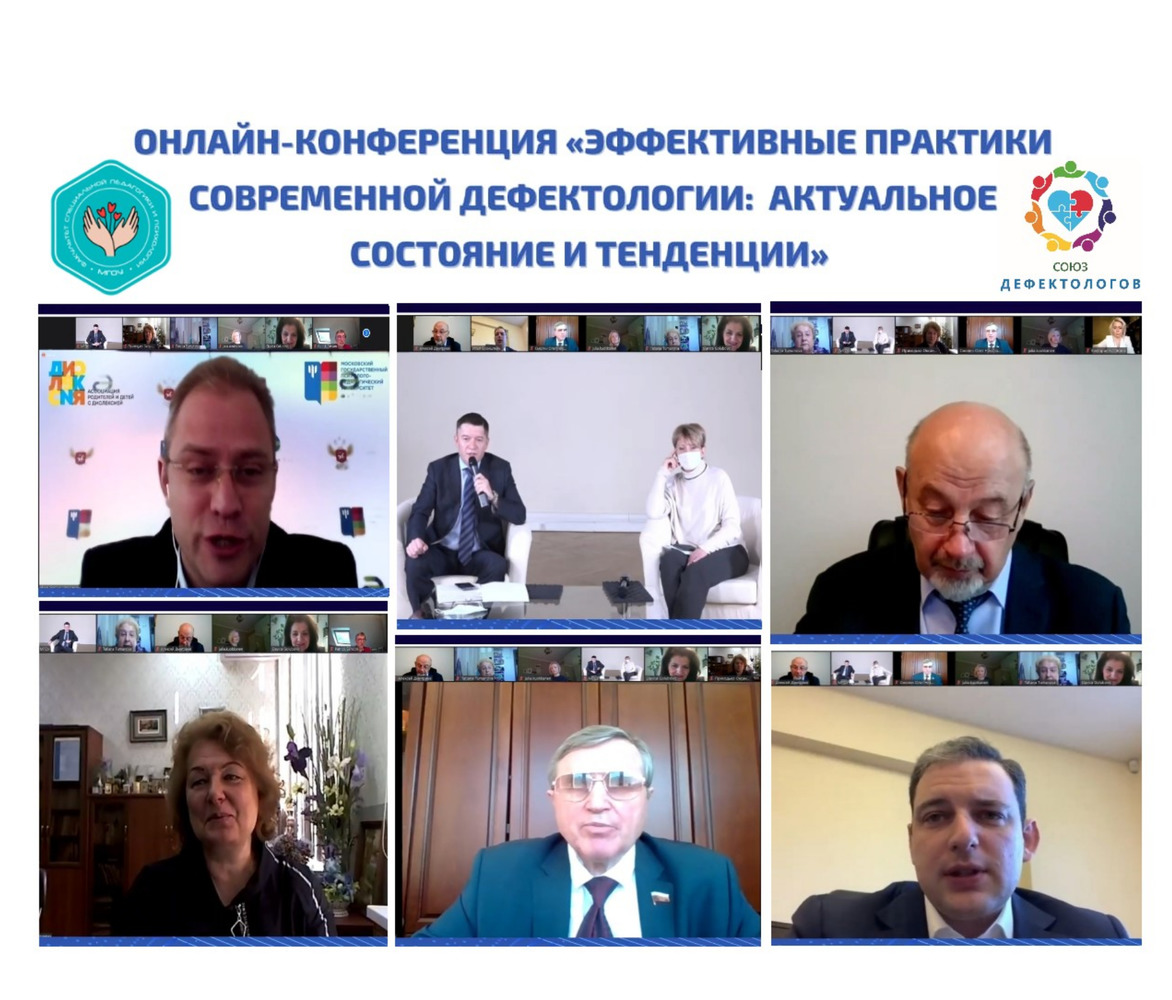 17 ноября на факультете специальной педагогики и психологии On November 17, the faculty of special pedagogy and psychology of our University hosted an online conference of young defectologists "Effective practices of modern defectology: current state and trends". It brought together 1,500 participants from 67 regions of Russia, experts from Berlin, Belgrade, Nanjing universities, MPSU, MSPPU.
First Deputy Minister of education of the Moscow region Ilya Bronstein welcomed the participants of the meeting:
-The main goal of teaching and educating children with disabilities is to create a situation of success, it is possible only if the teacher is able to determine the "point of growth" of the child, reveal his talent, abilities, and lead to a personally significant result.
Vice-rector for educational activities Oksana Shestakova addressed the conference participants with a welcoming speech on behalf of MRSU rector Elena Pevtsova:
– Our University has provided a large-scale interactive platform for meeting the country's defectological community. Education of children with disabilities is becoming one of the leading areas, and the demand for professional staff is growing.
Deputy of the State Duma of the Federal Assembly of the Russian Federation, first Deputy Chairman of The Committee on education and science Oleg Smolin, welcoming the participants, said:
– Children with disabilities are not just a group that needs to be helped, for us, first of all, it is a part of our precious human potential.
Russian and foreign experts shared their working experience with children with disabilities, spoke about social projects, rehabilitation methods, alternative communication, and distance learning programs.
The organizers – the Union of pathologists, Moscow region Association of professionals working with children with disabilities and the faculty of special pedagogy and psychology of the University  have summed up the all-Russian contest "Pedagogical debut of a teacher-pathologist 2020". The winner is a teacher-defectologist of the primary school-kindergarten of the city of Mytishchi Alexandra Mefodicheva.  She will take advanced training courses at the faculty of special pedagogy and psychology of Moscow Region State University.