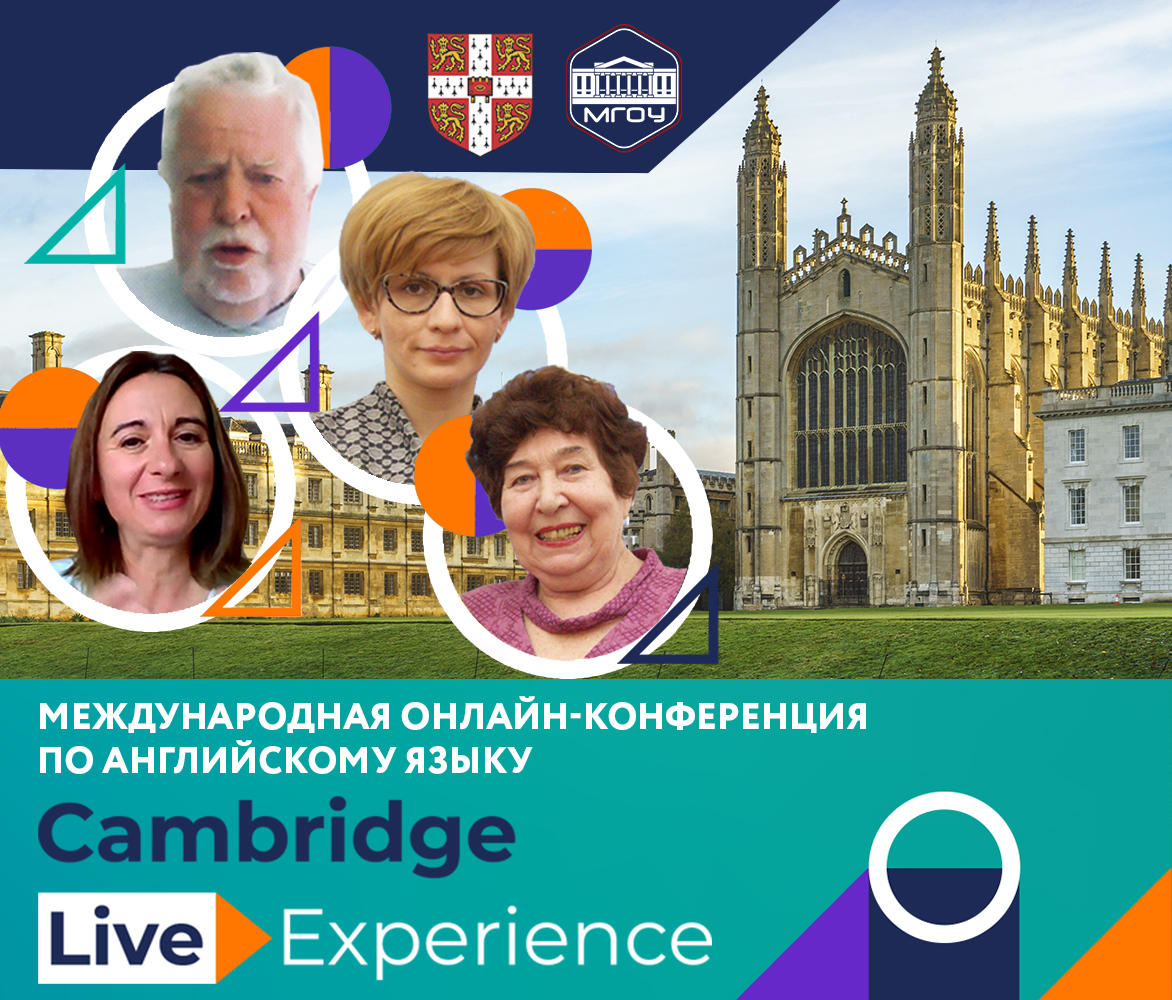 The Faculty of Romanic and Germanic Languages began to cooperate with the British University of Cambridge. The reason for this was the international online conference Cambridge Live Experience, organized by Cambridge University Press on 18 September. Our university was represented by professors Victoria Oshchepkova, Natalia Solovyova, Elena Gorbunova; graduate student Pyotr Galtsov and undergraduate student Maxim Vasiliev.
This conference brought together teachers from over 30 countries around the world. The lead authors of publishing house, experts in the field of English language teaching and teacher training, exchanged experiences and discussed the most relevant professional topics, in particular online learning. Bournemouth University Professor Stephen Heppel devoted a special report to this topic, "Conditions for Creating a Positive Learning Environment: Optimizing the Learning Process by distance and full-time education".
Experts Karen Momber, Evelyn Galashi and Rakardo Morales read the report "The Future of Education, Learning and Assessment of the English Language". The representative of the publishing house Heike Kruzman spoke about the most effective motivating techniques for learning foreign languages.