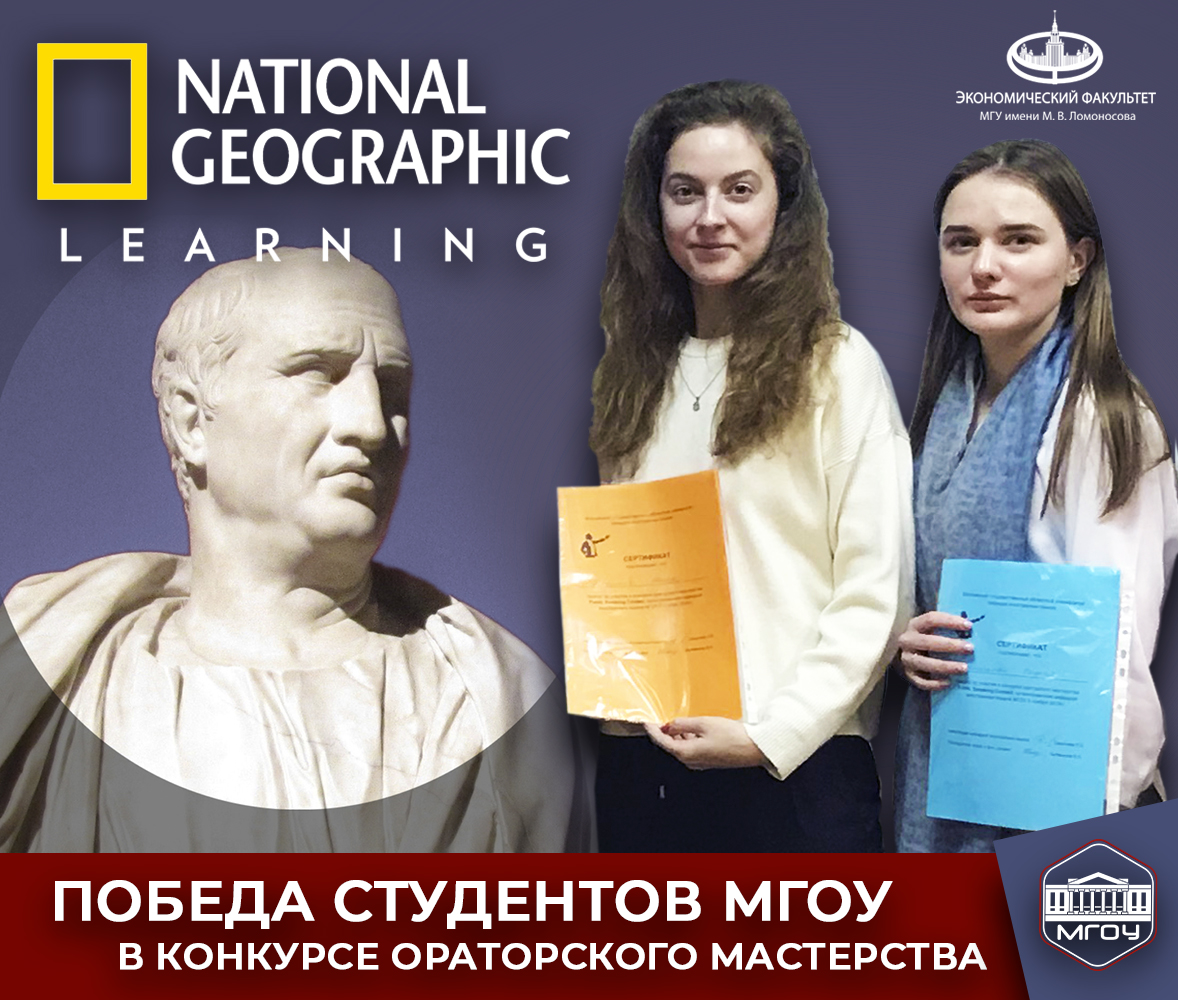 The Moscow Region State University has its own "cicerons". MRSU students Yulia Diaghilev (3rd year of the faculty of Russian Philology) and Sofia Chernikova (2nd year of the faculty of Economics) showed the highest class in the art of making speeches. They became the winners of the all-Russian public speaking competition, organized by the largest publishing house National Geographic Learning.
This prestigious competition was held in several stages during the 2019-2020 academic year on the basis of the Economics Department of Lomonosov Moscow State University. In November, MRSU Department of foreign languages held an intra-University selection competition. The best reciters got to the final, where in addition to their oratorical talents and knowledge of a foreign language, they had to prove their artistic abilities.
All the participants received certificates, and the winners received valuable prizes. Congratulations to the students of Moscow Region State University with a well-deserved victory!