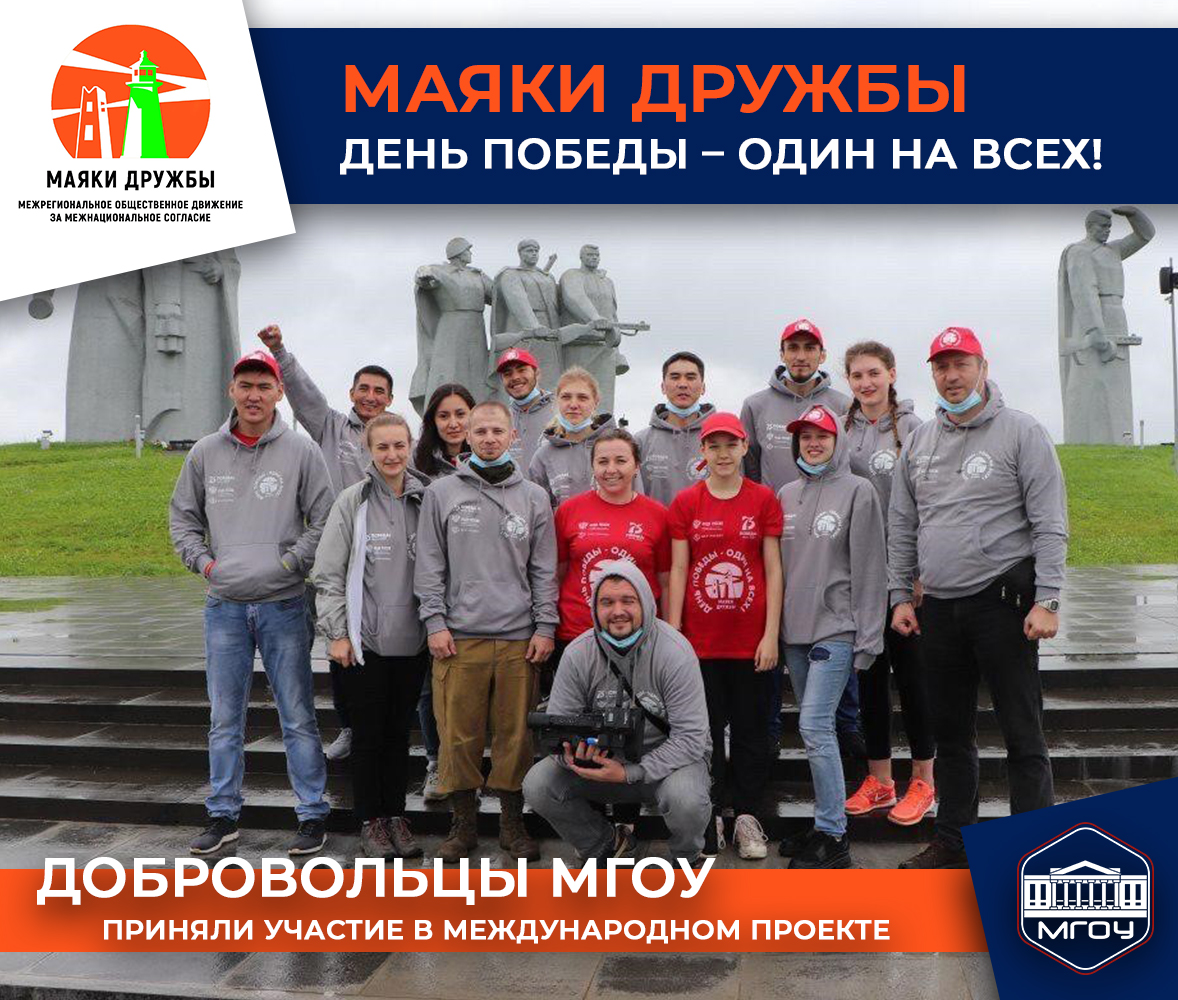 "When you think about the fate of soldiers who defended their Homeland with their lives- the body turns to stone. It is difficult to express all that we felt. Is just being here…" – these are lines from the open electronic diary of a 4th-year student of Moscow Region State University on the маякидружбы.рф. website. This is how she described her feelings after visiting the expedition of the international project " Beacons of Friendship. Victory day – one for everybody!".
For the 3d time this project starts in 2018, it gathers volunteers for the sake of preserving historical memory and the memory of the liberation soldiers. This time it was attended by 60 people – among them are Moscow Region State University students from the "Social work" specialization. From among them were formed the detachments "Pskov-Peter", "Volokolamsk-Rzhev", "Kaliningrad", "Volgograd" and "Kabardino-Balkar Republic". From July 20 to July 29, volunteers went to places of military glory, met with veterans and public figures, worked on the memorials and mass graves, and helped the searching teams at the excavations.
The main goals of the organizers (they consist of the public movement for interethnic harmony "Beacons of friendship", the Federal Agency for ethnic Affairs of the Russian Federation and the Centrosoyuz of the Russian Federation) is the fight against distortion of history and strengthening the tradition of the great Victory holiday.
At the end of the project, all the participants paid tribute to the heroes of the great Patriotic war at the Eternal flame on Poklonnaya hill, visited the Museum complex "Path of memory "and the Main temple of the Russian Armed forces in the Patriot Park.