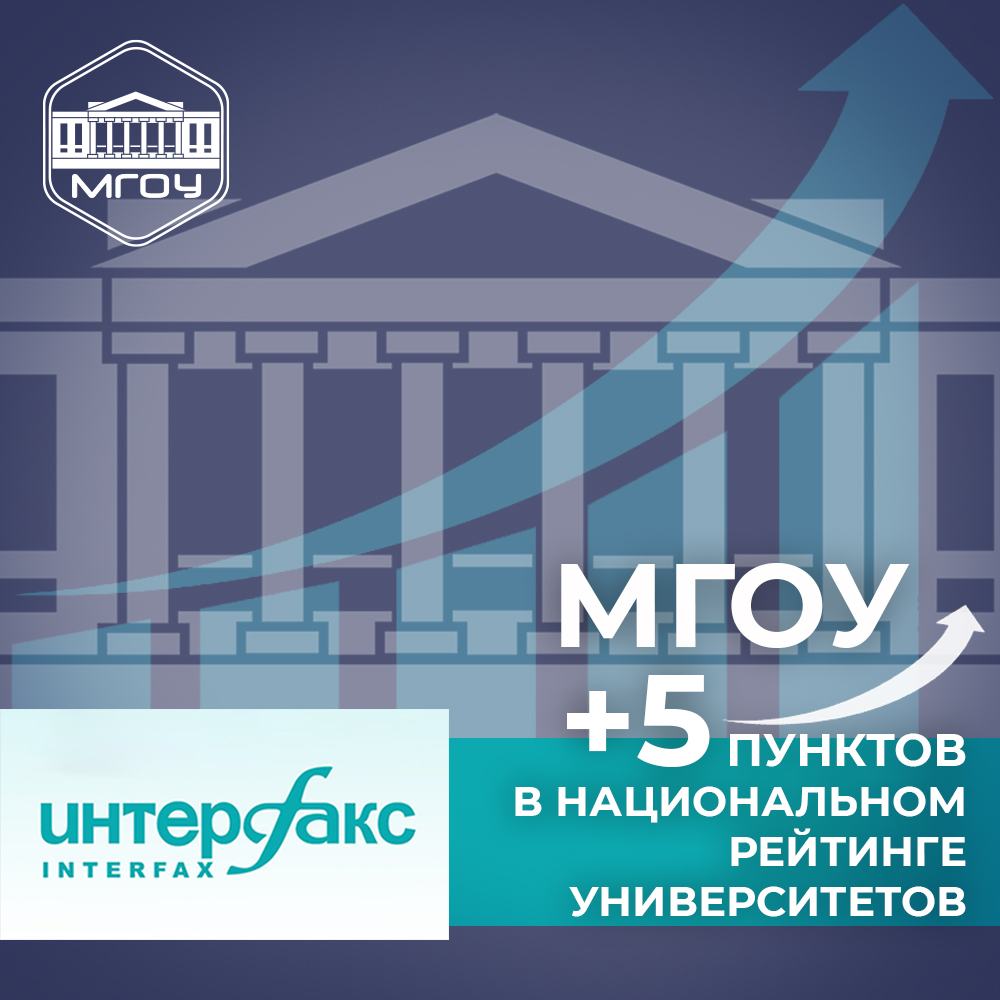 Moscow Region State University rose by 5 points in the XI National University Ranking (NUR), presented on July 30 by the international information Group Interfax. Moscow Region State University ranked 150th place among the 337 leading universities in the country.
The universities' activities were evaluated on six parameters: educational activities; research activities; social environment; international cooperation; brand; innovation and technological entrepreneurship.
The National University Ranking exists since 2010. A special role in it is played by the level of presentation of the University in the digital space. According to the rating of another international operator Webometrics, published in July, due to this indicator for six months, the Moscow Region State University has grown by 8 points and moved to the 90th place among the Russian universities studied.