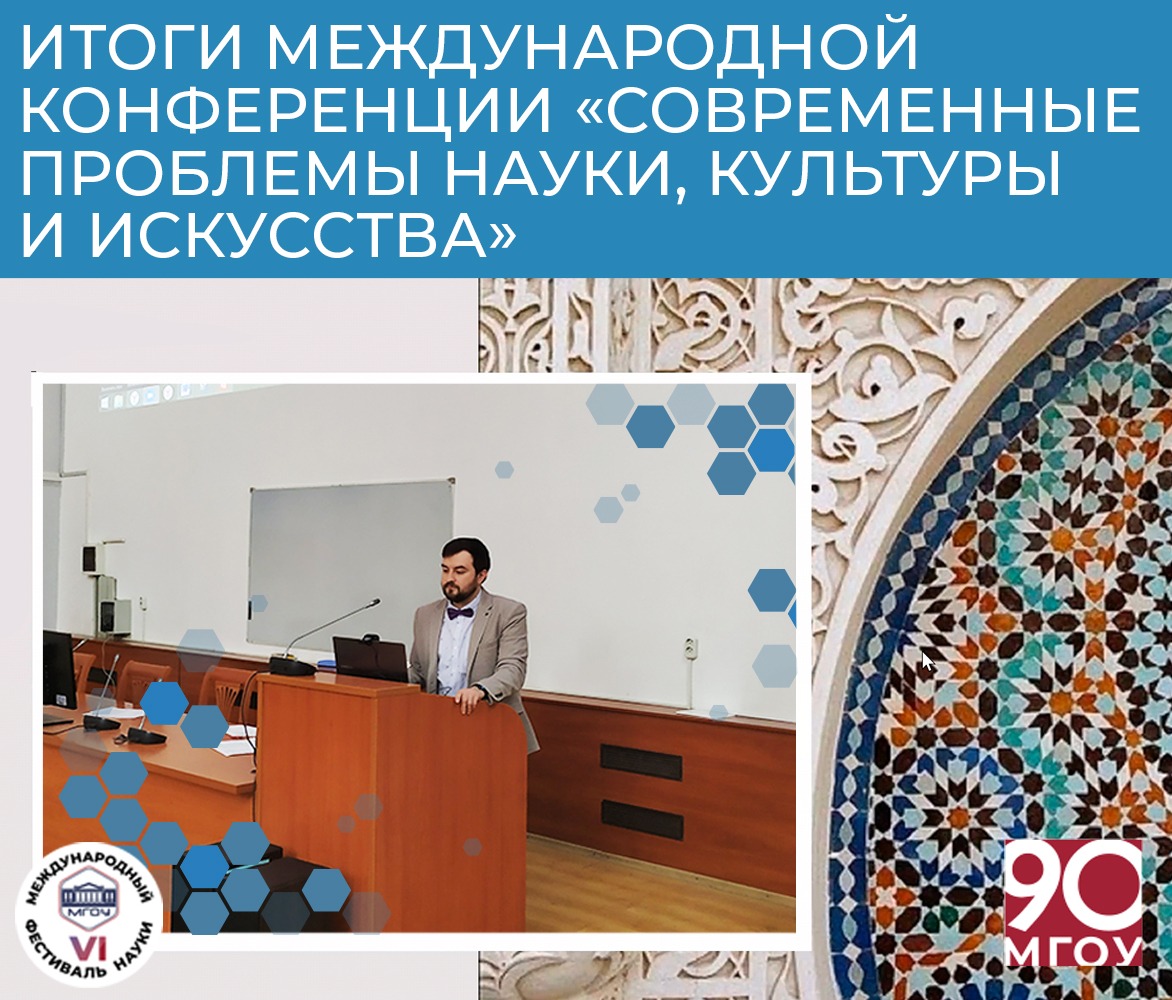 On February 12, the International Conference «Modern Problems of Science, Culture and Art» finished its work. It was held as part of the VI International Science Festival.
The conference was attended by more than 140 scientists and specialists in the field of art, technical and design education from Russia, Kazakhstan, China, as well as graduate students and undergraduates of universities.
Alexey Moiseev, Deputy Dean for Research at the Faculty of Fine Arts and Folk Crafts, Candidate of Pedagogical Sciences, Associate Professor of the Department of Graphic Design of MRSU, made a report on «The current state of art and design education, taking into account the conditions of combined training».
Dean of the Art and Graphic Faculty of the Institute of Fine Arts of MPSU, Candidate of Pedagogical Sciences, Acting Head of the Department of Painting Konstantin Zubrilin spoke about «The features of educational work with students of the Art and Graphic Faculty of MPSU».
The participants of the conference discussed the formation of professional fine art, the organization of exhibitions of student works, digital technologies in art and pedagogical education. The teachers also shared their experience of teaching academic drawing to bachelor designers.