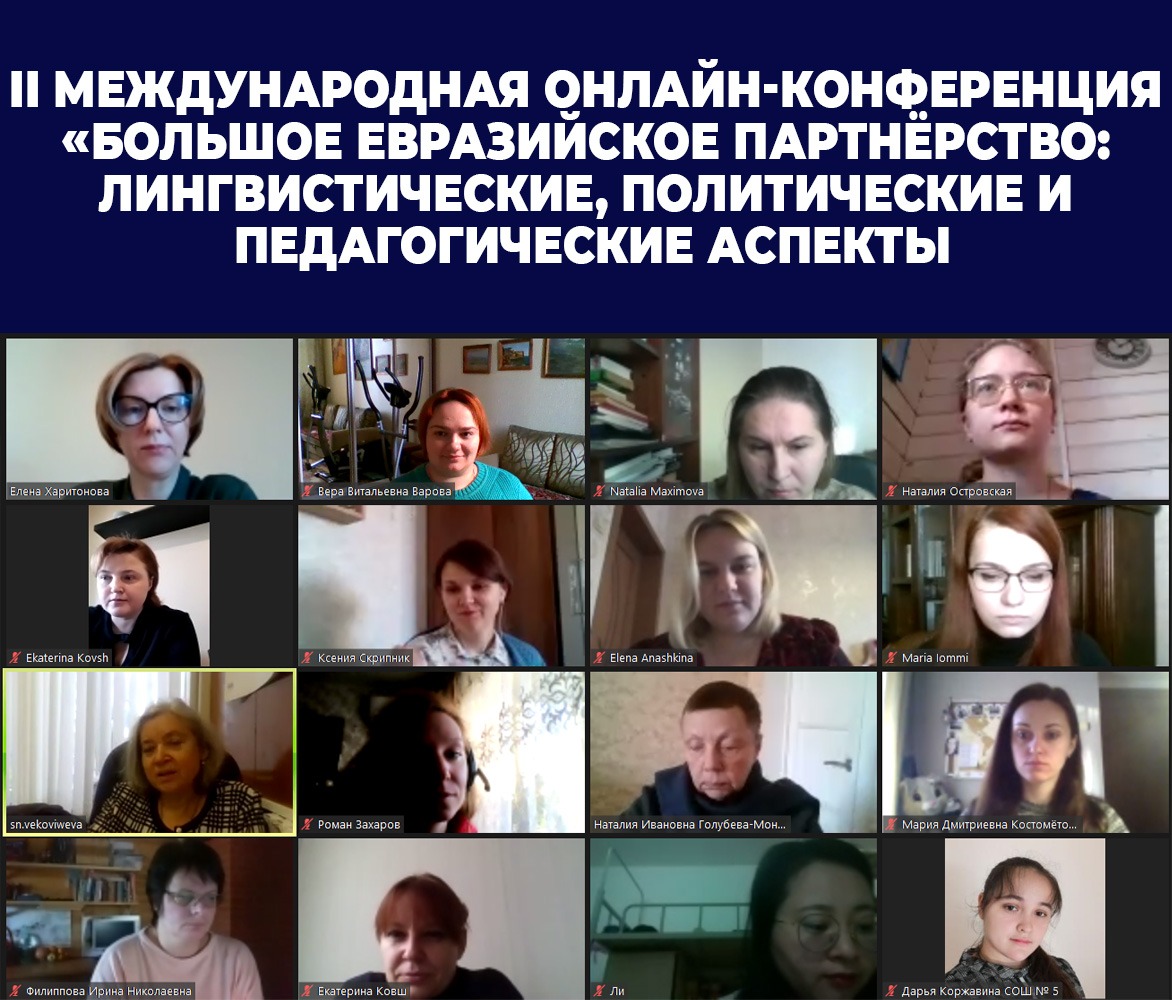 On December 10, 2020, at the Linguistic Faculty of our University the Second International Scientific and Practical Online Conference "The Great Eurasian Partnership: Linguistic, Political and Pedagogical Aspects" was held.
It is dedicated to the 90th anniversary of the University and the 75th anniversary of the Institute of Linguistics and Intercultural Communication of Moscow Region State University.
It was attended by scientists, teachers, postgraduates, undergraduates and students from 12 universities in Russia, Uzbekistan and China.
Presentations were made by representatives of Hainan Normal University, Dalian University of Technology, Capital Normal University (Beijing), Jiangsu Normal University. They were devoted to the nuances of the Russian-Chinese translation of texts of scientific and artistic styles, the peculiarities of the structure of national dictionaries.
The participants discussed topical issues of modern linguistics, linguodidactics and distance language education, as well as translation studies and discoursology.
The purpose of the conference is to strengthen international cooperation of universities.