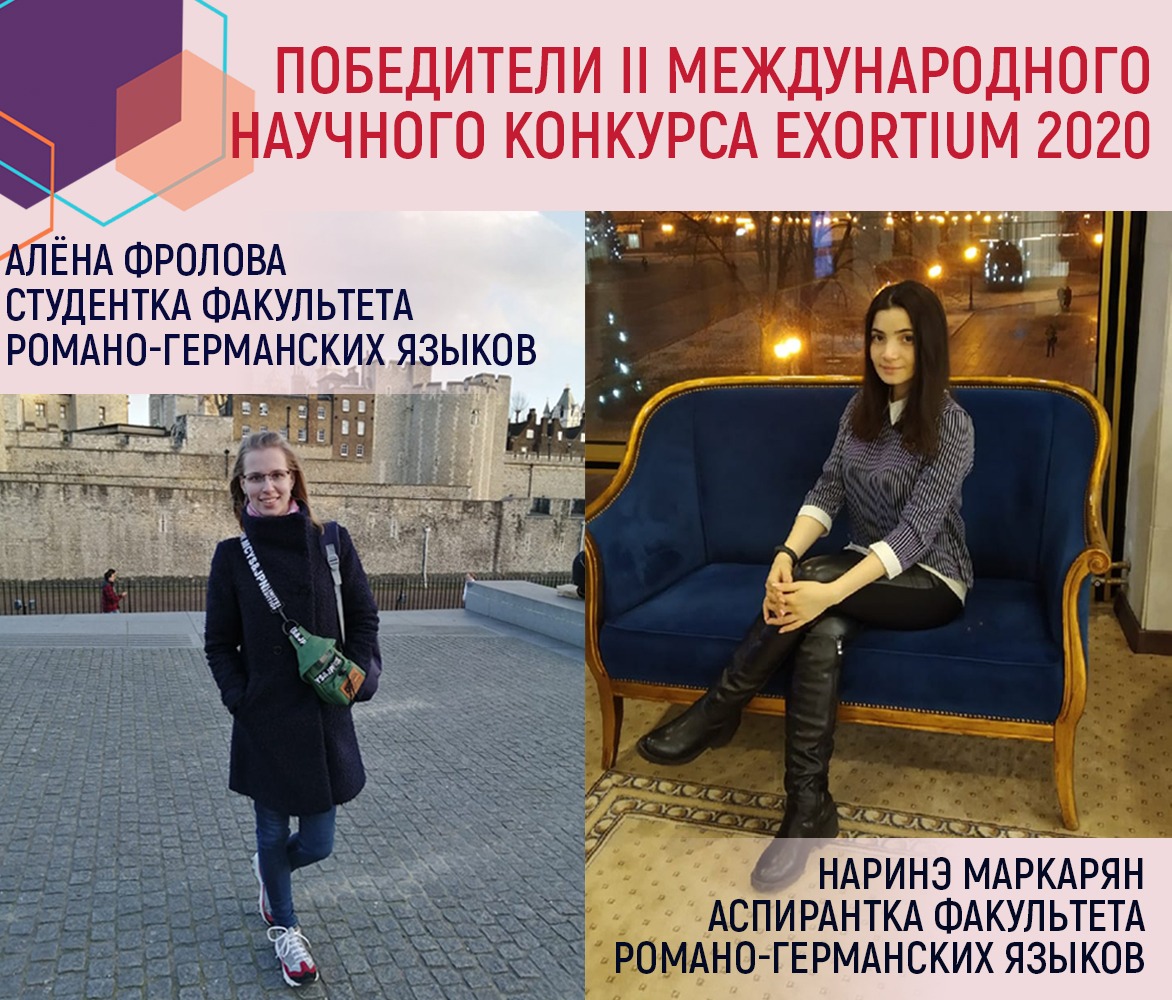 Students of the Department of Germanic Philology of the Faculty of Romano-Germanic Languages of our University won the II International Scientific Online Competition EXORTIUM 2020, which was held on December 25 in Nur-Sultan (Republic of Kazakhstan). The competition was attended by more than 150 young scientists from the CIS countries, Turkey, Hungary, India, Romania and the Czech Republic.
Narine Markaryan is a 2nd year graduate student. She took 1st place with the study "Functional and semantic characteristics of realities in German texts of artistic and journalistic style".
Narine has been engaged in scientific activities since the 3rd year. The student also participated in International conferences ("Lomonosov-2019", "Lomonosov-2020", Moscow State University), published more than 10 articles, one of which was reviewed by the Higher Attestation Commission.
1st year master's student Alena Frolova took 2nd place with the study "Features of color designations in Russian and English fairy tales". The student is engaged in research activities for the second year. According to Alena, this topic is relevant, since the system of color designations is ethno-and culturologically marked. The study of the functions and symbols of color designations allows us to identify and compare some of the value priorities of the English and Russians, as well as to illustrate the differences in the language worldviews of the two countries.
The scientific supervisor of students — Doctor of Philology Marina Levchenko received a letter of gratitude from the organizers of the competition for the training of young scientists.
We congratulate our winners on their high achievements and wish them new professional success!