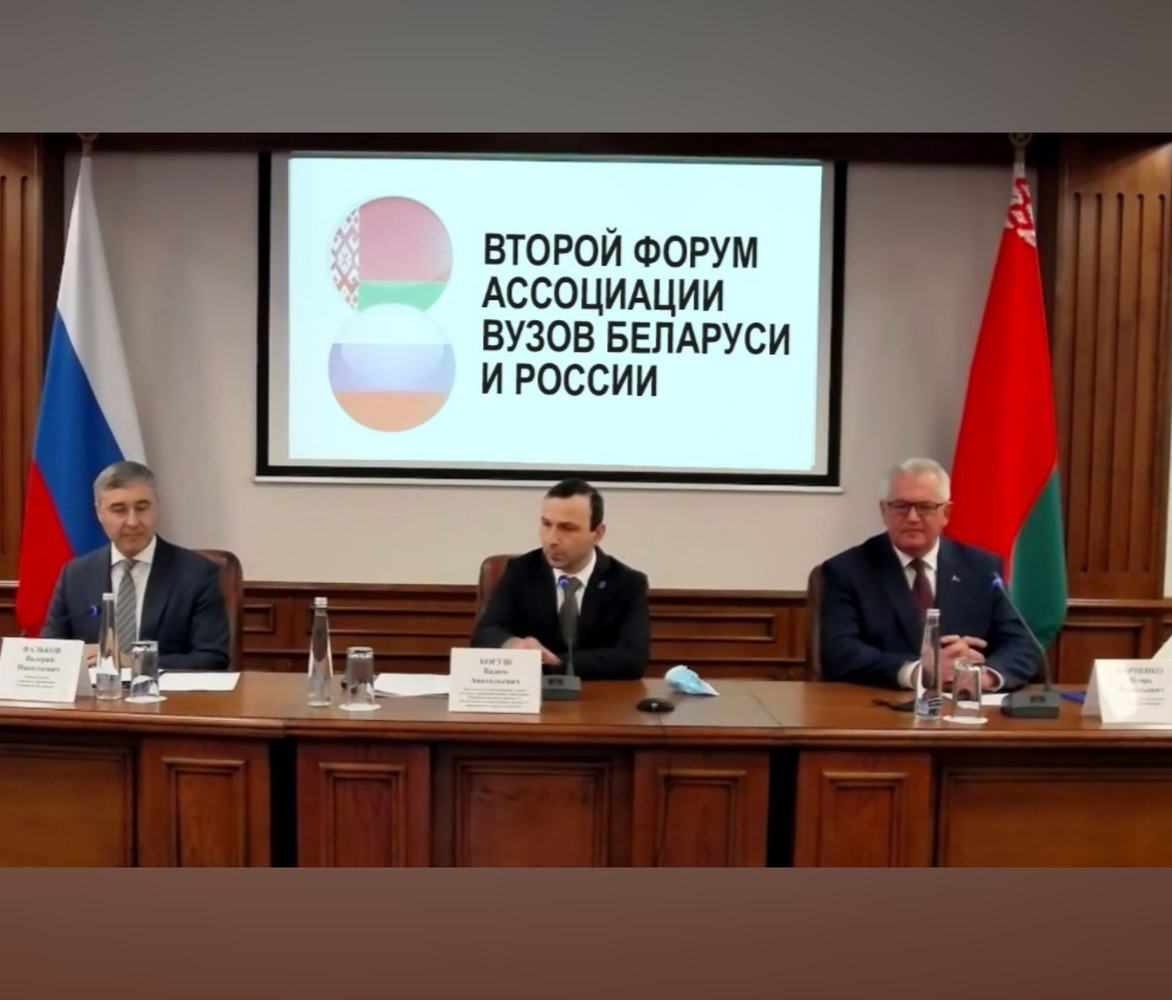 Moscow Region State University took part in the Second Forum of the Association of Universities of Russia and Belarus, which was held on December 14, 2020 in the online format.
The event was attended by about 80 heads and representatives of Russia and Belarus universities, who discussed the following issues: social and humanitarian potential of higher education within the Union State; digitalization of education and experience in organizing university activities in the era of the coronavirus pandemic COVID-2019: challenges, opportunities, areas of cooperation.
During the Forum, the participants made reports and presentations, exchanged views, and discussed the main strategic ways to further development of the bilateral educational and scientific cooperation.
According to the Minister of Science and Higher Education of the Russian Federation Valery Falkov, the formation of a common educational and unified scientific and technological space of the Union State is a large-scale and long-term project of the two countries.
Viktor Sadovnichy, President of the Russian Union of Rectors, Academician, Rector of Moscow State University, proposed to create Russian-Belarusian Student Union within the framework of the Association.
The rector of the Moscow Region State University, Professor, Doctor of Law Elena Pevtsova addressed the participants with a welcoming speech. According to her, cooperation in the scientific and educational sphere with scientists from Belarus is very important for MRSU. The university is already implementing a joint project on physics with the Science Foundation of Belarus and has signed a contract with Francisk Skorina Gomel State University.