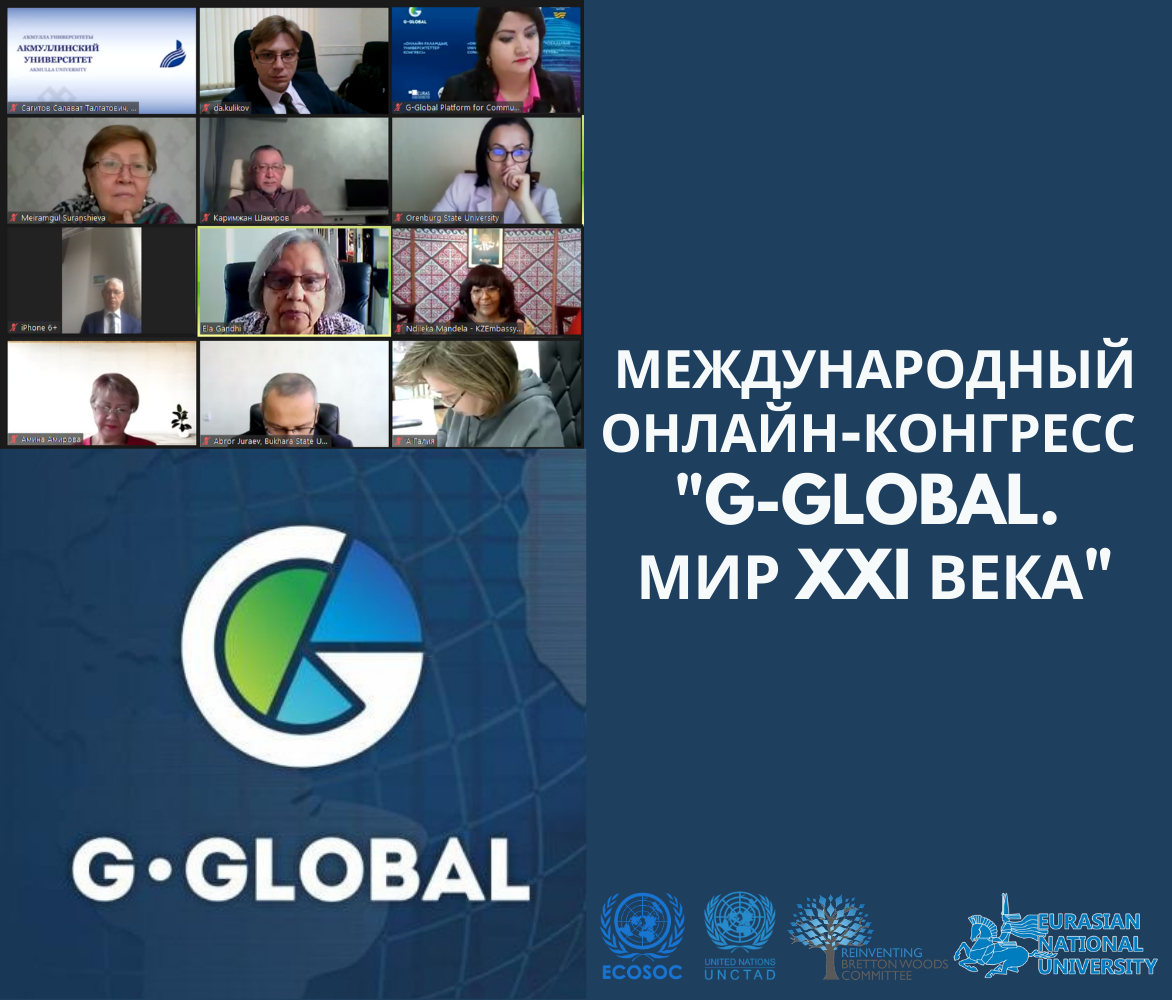 Vice-rector for research Dmitry Kulikov presented Moscow Region State University at the International Congress "G-Global. The world of the XXI century".
The event, which was held in an online format, was attended by representatives of 70 countries, including representatives of UNESCO, heads of international financial organizations, former heads of state, heads of the Association of universities of Eurasia (EURAS), teachers and students of higher education institutions and world-renowned experts such as Ela Gandhi, Ndileka Mandela, etc.
The Congress raised issues of the impact of the coronavirus pandemic on international economic relations and the social sphere, the sphere of international cooperation between educational and research centers, and the exchange of experience and knowledge in the field of education and science.